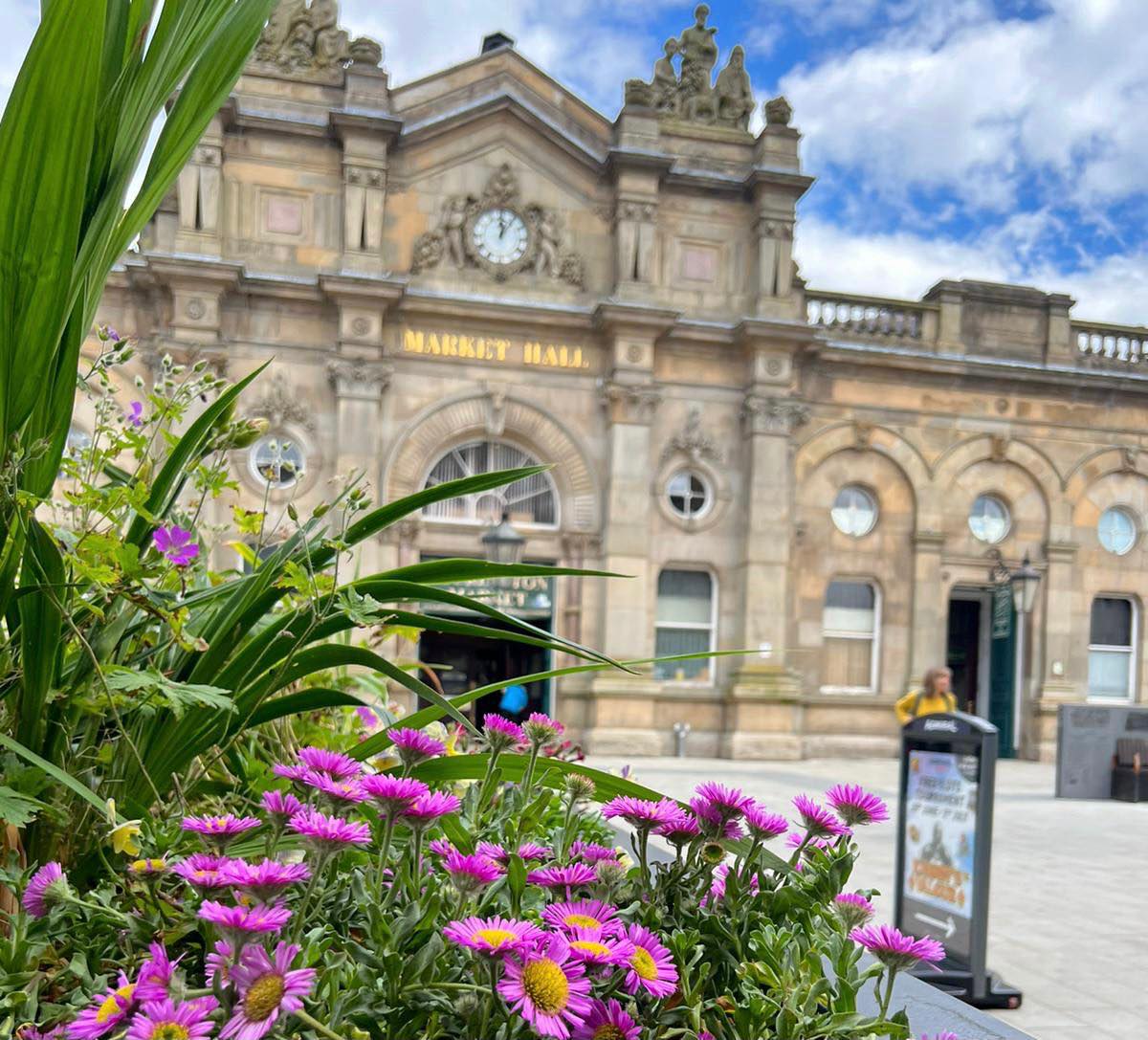 A whole programme of fun, free events have been announced for Accrington Market this Easter. From a competition trail to arts and crafts to a family-friendly disco, this jam-packed schedule has something for everyone.
Sameena King, Manager of Accrington Market, said:
"It is always such a joy to see families getting involved in our events and activities – they are ideal for helping to bring local families together and to enjoy quality time without big expenses. Kids can get stuck in with a variety of great activities, whilst families have the chance to browse the Market Hall's brilliant stalls or enjoy a brew and a bite to eat at one of our cafes."
Accrington Market are pleased to announce that they are hosting an Easter-themed competition trail for children of all ages to enjoy throughout the Easter holidays. To be involved, simply collect a trail sheet from outside the Market Office and explore all areas of the Market to see if you can find the pink and white bunny feet. The competition will close on the 8th of April 2023 so everyone must make sure to submit their entries in the post-box outside the Market Office. The winner will be chosen at random on Saturday 8th April at their main event, the Easter Family Disco!
Families are invited to head down on Saturday 8th April 2023 for an action-packed day that will keep the whole family entertained for hours. From 10am to 4pm, Accrington's historic market will be transformed into a family-friendly, all-ages welcome disco. There will be several free activities and games for children to enjoy, including a DJ providing music, glitter tattoos and facepainting. There is no need to book onto these events and they are completely free to attend.
Craft-based trader, Busy Bugs Crafts, will also be offering several free Easter crafts throughout the holidays, beginning with Easter Egg colouring on Thursday 6th April between 11am-2pm. As a part of the family fun day on Saturday 8th April, they will be offering Easter themed crafts and junk modelling from 11am to 3pm where children can create any Easter-themed craft they like using the materials provided.
To stay up to date with all the new events from Accrington Market, visit their social media channels or head to the 'Events' section at Hyndburn Borough Council for more details about the upcoming events, both at Accrington Market and throughout Hyndburn.
Events:
Saturday 25th March – Saturday 8th April: Easter Competition Trail – Collect your trail sheet from outside the Market Office. Submit entries in the post-box outside the Market Office before 8th April 2023
Thursday 6th April, 11am – 2pm: Busy Bugs Easter Egg Colouring Session
Saturday 8th April, 10am –4pm: Family-Fun Day, including:
Kid-friendly Disco, 10am to 4pm
Busy Bugs Free Easter Crafts and Junk Modelling, 11am – 3pm
Facepainting, 10am – 3pm
Glitter tattoos, 10am – 3pm
Pop-upstalls running alongside the main market, 9am – 3pm
Tuesday 11th April, 11am – 2pm: Busy Bugs Decorate a Plant Pot & Plant a Seed Session
Related
0 Comments