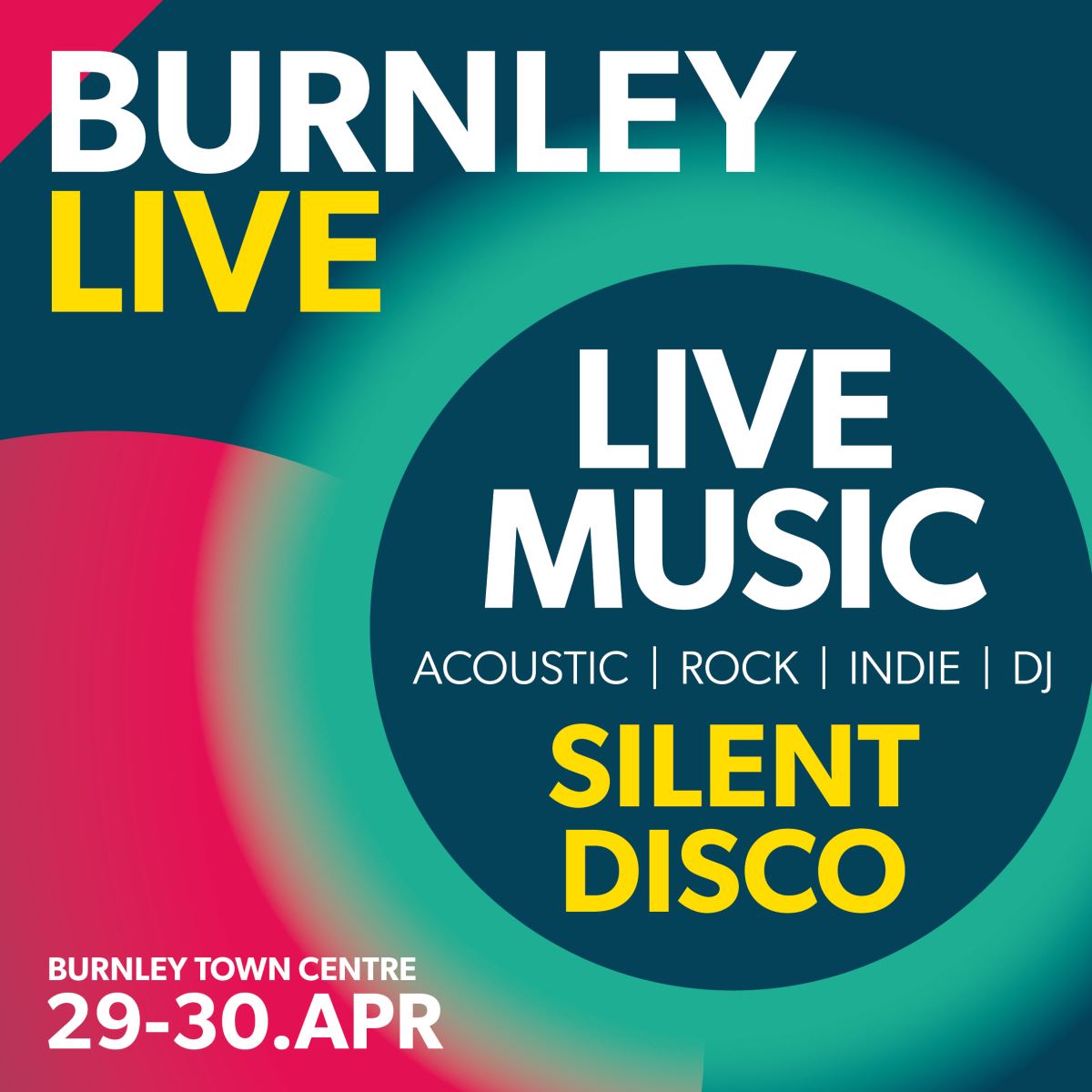 Toes are going to be tapping in Burnley at the end of April as the town gears up to host a brand new music festival.
Burnley Live, which will take place on Saturday 29th and Sunday 30th April, will see a range of venues host performers and bands to showcase talented musicians from around the region.
From Big Window, Electric Circus, Remedy Gin Bar and Mojitos to Smackwater Jacks, Bees Knees and The Coal Yard, there will be music to suit all tastes including Pop, Soul, Motown, Rock, House, Dance, Indie and Acoustic.
On top of this there will be a number of DJ sets, a karaoke themed event and even a Silent Disco for those who really want to show off their dance moves.
However Burnley Live isn't purely about live music and a crackling atmosphere!
Across the weekend there are a range of workshops on offer too where participants can learn new dance moves, hone their singing skills and have a go at making their own musical instrument.
The event gets underway on Saturday morning at 11am and the last performance will finish in the early hours of Bank Holiday Monday.
For more details, including the full programme of activities and timings, check out the event hub on the Discover Burnley website: https://discoverburnley.co.uk/burnley-live/.
Organised by Burnley Business Improvement District (BID), with support from Charter Walk and Burnley Council, Burnley Live forms one part of a packed calendar of events taking place throughout 2023 which are designed to drive footfall into the town centre.
Andrew Dean, Burnley BID Project Manager, can't wait for the music festival to get underway and is looking forward to seeing local performers demonstrate their talent.
"With so many different bands and musicians scheduled to appear, it is shaping up to be a fantastic weekend and I'm sure the atmosphere right across the town centre will be buzzing," said Andrew.
"We've got something to suit a range of music tastes and workshops too for anyone who fancies a quieter weekend while still wanting to get involved.
"Our town centre events are really ramping up this year and Burnley Live signals the beginning of this shift. Make sure you're following the Discover Burnley social profiles to stay up-to-date with latest town centre news."
Related
0 Comments