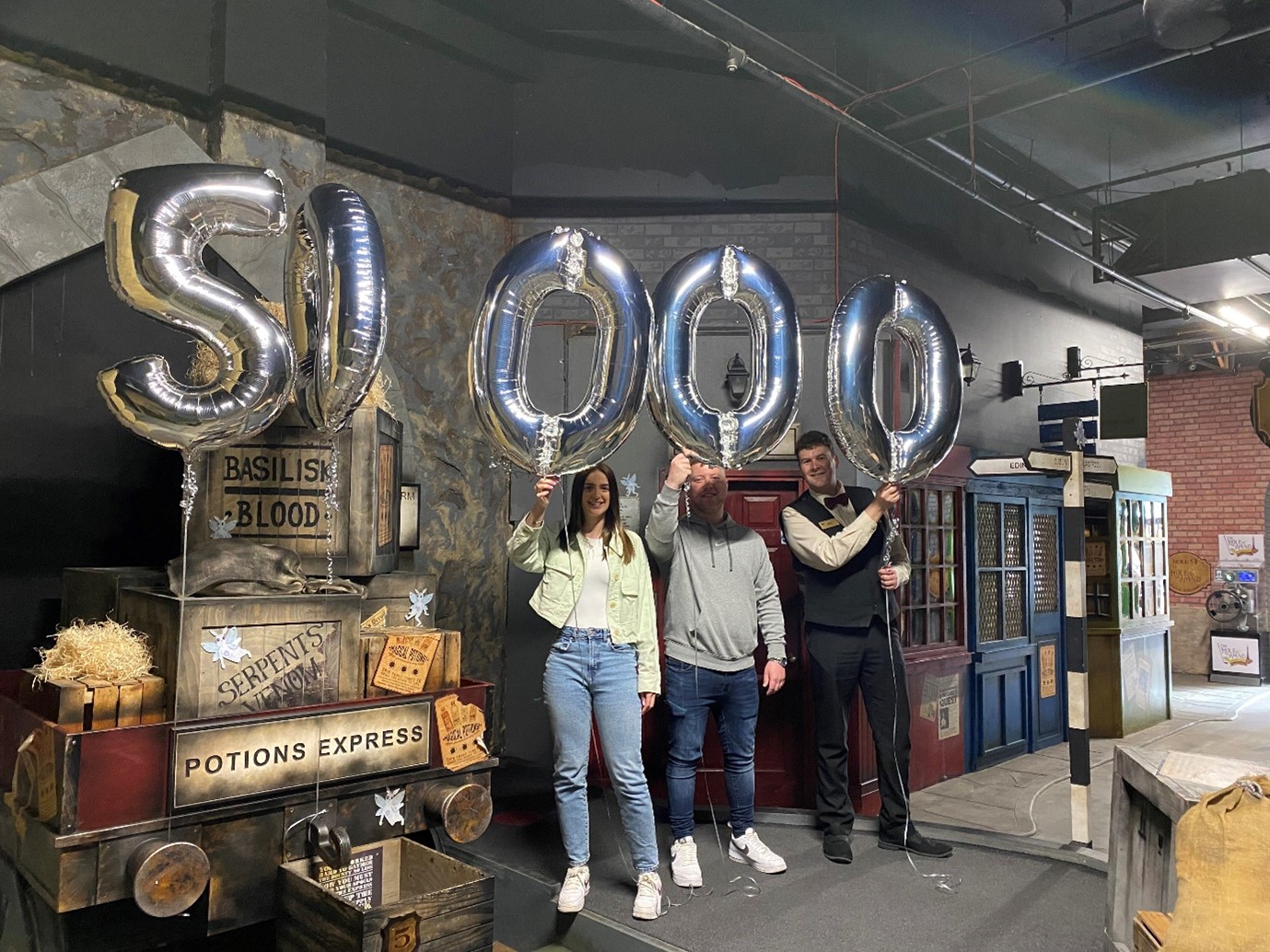 Opening in June 2022, The Hole in Wand Blackpool has seen thousands of wizards enjoy the magical mini golf located on the promenade.
For one lucky Blackpool couple their visit was even more magical as they were in fact informed that they were the 50,000th visitors. Becci Williams and Jordan Whitham from Blackpool have won a visit to the companies Hole in Wand York mini-Golf and The Cauldron Experience staying at the Middletons Hotel in York which was crowned Large Hotel of the Year last month at the Visit York Tourism awards.
Wizards have visited in their thousands to see if they have the magical powers of a Basilisk, Serpent, Wizard or Unicorn, with every player receiving a magical potion drink.
The magical attraction boast a truly immersive experience as visitors take on the 9 hole challenges enhanced by music, sounds and impressive sets. Set to hit 60,000 visitors by the end of April it is hoped that the success continues throughout 2023.
Since opening the site has received excellent feedback from visitors scoring 4.7 / 5 on Facebook reviews, 4.5 / 5 on Google reviews and 4.5 on Trip Advisor.
Karl Henderson, Chief Wizard at The Hole in Wand Blackpool, said: 'We are so pleased to welcome our 50,000th visitor, Blackpool is a great place for an attraction like The Hole in Wand and visitors love what we have to offer.'
Stuart Jarman, Managing Director of The Potions Cauldron Group, said: Blackpool was definitely the right location for the next Hole in Wand mini golf, the heavy investment in the town and the extension of the illuminations season have clearly helped with our success story so far and long may it continue.'
The Hole in Wand is open daily, wizards can play from £6.99 and everyone will receive a magical potion worth £3.29 to take away.
Further details on the attraction please visit:
Related
0 Comments