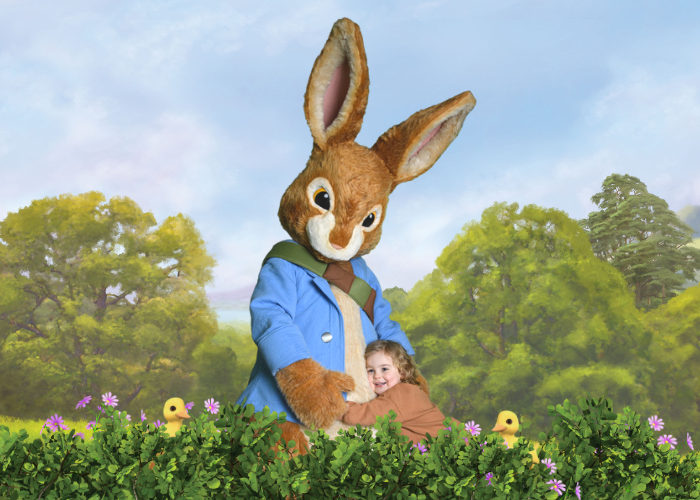 April is here and many of Lancashire's fantastic attractions are ready to welcome you back for Spring. Whether you're choosing to get in the Easter sprit at one of the special Easter events starting this weekend or you're simply looking for something to do, there's a range of exciting events happening all across the county.
Wildlife Exhibition
Carnres Fine Art,
Cedar Farm
A brand-new wildlife Exhibition starts this weekend at Carnes Fine Art. This action packed exhibition takes place throughout the month of April and will see a different artist at the gallery each Saturday. All artists have been working exceptionally hard creating some wonderful new works especially for this event, not one to miss.
Facing the Past: Black Lancastrians. A Portrait Exhibition by Lela Harris
Judges' Lodgings Museum
A new exhibition looking back at Black Lancastrians living in the area in the 1700s begins this weekend. A series of portraits have been commissioned from artist Lela Harris and will be accompanied by a young people's exhibition.
Spring Farm and Soft Play at Thornton Hall Country Park
Thornton Hall Country Park
Head over to the award-winning Thornton Hall Country Park for EGGcellent Springtime holiday fun and create some amazing family memories.
Hyndburn Sound
Accrington Town Square
With live music and a selection of food and drink stalls, head to Accrington Town Square for a great time this weekend. Hosted by The 2021 Voice UK Winner, Craig Eddie and many other acts who will all be taking to the stage Saturday
Canoe Safari & Boat Tour at WWT Martin Mere
WWT Martin Mere
Pick up your paddle and canoe your way around the award-winning Canadian canoe trail or travel round in a guided boat tour which both start again at WWT Martin Mere from this weekend.
Easter at HAPPA
HAPPA Shores Hey Farm
From this weekend, the charity has planned activites and events at their centre, Shores Hey Farm in Burnley. Young guests are invited to discover which HAPPA Pony has stolen the Easter Bunny's eggs by exploring the site and answering the clues, with gifts for all the winners.
Easter Antics at the Museum
The Whitaker
Decorate and roll an egg, design and make an Easter bonnet or mask, solve an Easter mystery and much more at The Whitaker this weekend.
Easter Duck Trail
WWT Martin Mere
Have a quacking time at Lancashire's wetlands as you enjoy the Easter Duck Trail, the perfect opportunity to get outdoors with all the family. Explore the amazing wetlands as you hunt for 25 bright yellow ducks and their friends and discover more about the real life ducks.
Easter Egg Trail
Affinity Lancashire
Looking for something FREE to do this weekend or over the Easter holidays? Why not come and join in the free Easter trail for the chance to win a giant Easter Egg at Affinity Lancashire? Find the hidden eggs around the centre and then vote for your favourite for the chance to win the GIANT egg!
Easter Fun on Ridgeway Farm
Ridgeway Farm
Spring is a great time to visit Ridgeway Farm with new life, daffodils, blossom and a whole new season ahead of us. Starting from this weekend, head to Ridgeway Farm for lots of cuddly baby animals and the sell-out Easter Eggstravaganza.
Easter Surprise
Peter Rabbit™ Explore and Play
Introducing a brand-new event this Easter in the rabbit-sized world of adventure. Help Peter Rabbit unscramble his playing cards by trading with other little adventurers to find a matching pair. Can you complete the interactive activity trail along the way? Find the matching Easter Eggs, spot the hidden ducklings and discover where the rabbit hole leads to for your chance to receive an Easter treat!
The Big Easter Hunt
Ribby Hall Village
Our big Easter Hunt is back for another year. Head to Ribby Hall Village from this weekend as you begin your egg-citing Easter quest across the village. Find all the clues to reach a delicious chocolatey treat at the end.
Related
0 Comments