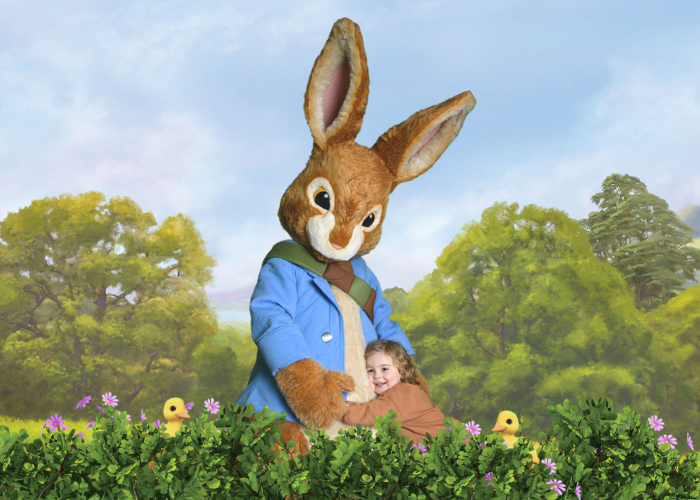 Introducing a brand-new event this Easter in the rabbit-sized world of adventure. Help Peter Rabbit unscramble his playing cards by trading with other little adventurers to find a matching pair. Can you complete the interactive activity trail along the way? Find the matching Easter Eggs, spot the hidden ducklings and discover where the rabbit hole leads to for your chance to receive an Easter treat!
Explore and play through the world of Peter Rabbit. Crawl, climb and slide through Mr McGregor's Garden, create pond music in Jeremy Fisher's home, help Peter complete his chores in The Burrow and discover what inventions Mr Bouncer has been busy creating in his workshop. Make your way to The Secret Treehouse Club and meet the mischievous Peter Rabbit!
Spring into this fun-filled Easter with the little ones at Peter Rabbit™: Explore & Play on Blackpool Promenade this April.
For opening times and to pre-book tickets, please visit: https://www.peterrabbitexploreandplay.co.uk/blackpool/whats-inside/events/easter-surprise/
Related
0 Comments