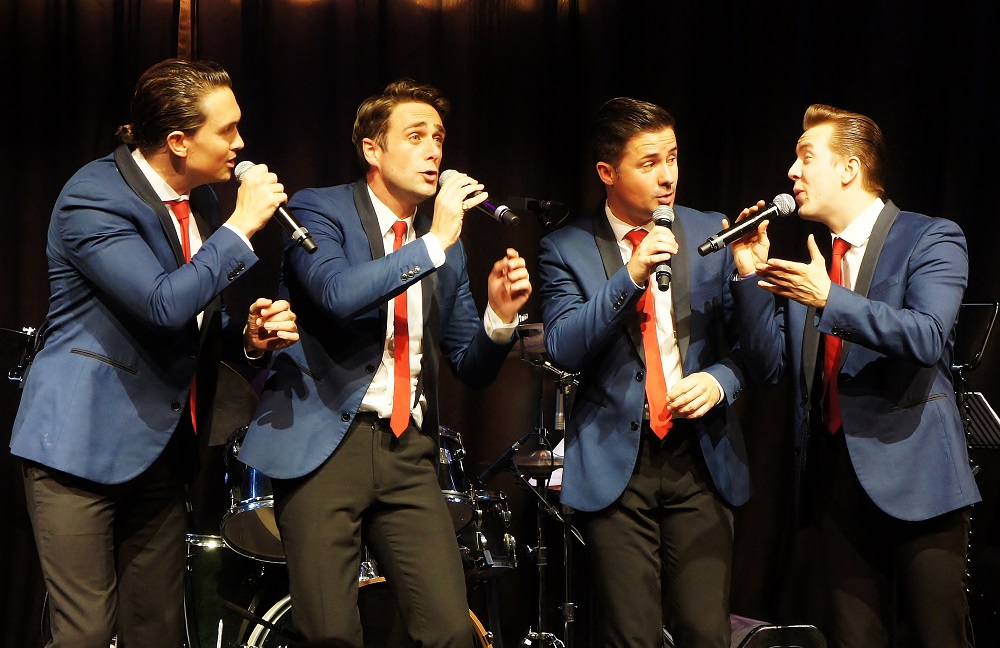 The Four Seasons stage show is heading back to the Blackpool Grand Theatre on Sunday 30th April with their Big Girls Don't Cry extravaganza.
Theatregoers are invited to "step back in time", to the era of romance when this internationally-acclaimed stage show Big Girls Don't Cry heads to the seaside and promises to bring to life the music of Frankie Valli and the Four Seasons.
The live concert spectacular takes audiences back to 1962. Four pals, who had begun their careers singing doowop beneath lampposts on the wrong side of the tracks of New Jersey, had just released the song 'Sherry'. The single went on to the top of the American Billboard Charts and announced the arrival of The Four Seasons. The group went on to sell more than 100 million records worldwide.
Scores of number-one hits followed including 'Oh What a Night', 'Walk Like a Man', 'Let's Hang On', 'Rag Doll', 'Working My Way Back to You', 'Beggin', 'My Eyes Adored You', 'Grease', 'Who Loves You', 'I've Got You Under My Skin' and, of course, 'Big Girls Don't Cry'.
"Come and experience the iconic sounds of Frankie Valli and The Four Seasons," says show promoter James Taylor of theatre producers Entertainers.
"Big Girls Don't Cry features a phenomenal cast and live band who authentically recreate all of the golden hits of both the group and Frankie Valli's solo hits."
James adds that there is a Four Seasons song that shares a special place in everyone's heart.
"This internationally-acclaimed show authentically revives the sublime harmonies of New Jersey's finest," he says. "It showcases Frankie's incredible falsettos and is a definitive recreation of their live performances."
Click here to check out the trailer - https://www.youtube.com/watch?v=5LTMMNiRfes
Big Girls Don't Cry at Blackpool Grand Theatre on Sunday 30th April at 7.30pm.
Tickets from £28, discounts available.
Book now by visiting blackpoolgrand.co.uk or call the box office on 01253 290 190.
LISTINGS
Big Girls Don't Cry Sunday 30th April 2023 at 7.30pm
Grand Theatre, 33 Church Street, Blackpool FY1 1HT
Box Office 01253 290 190
blackpoolgrand.co.uk
Facebook - @blackpoolgrand
Twitter - @Grand_Theatre
Instagram - grandtheatrebpl
Related
0 Comments