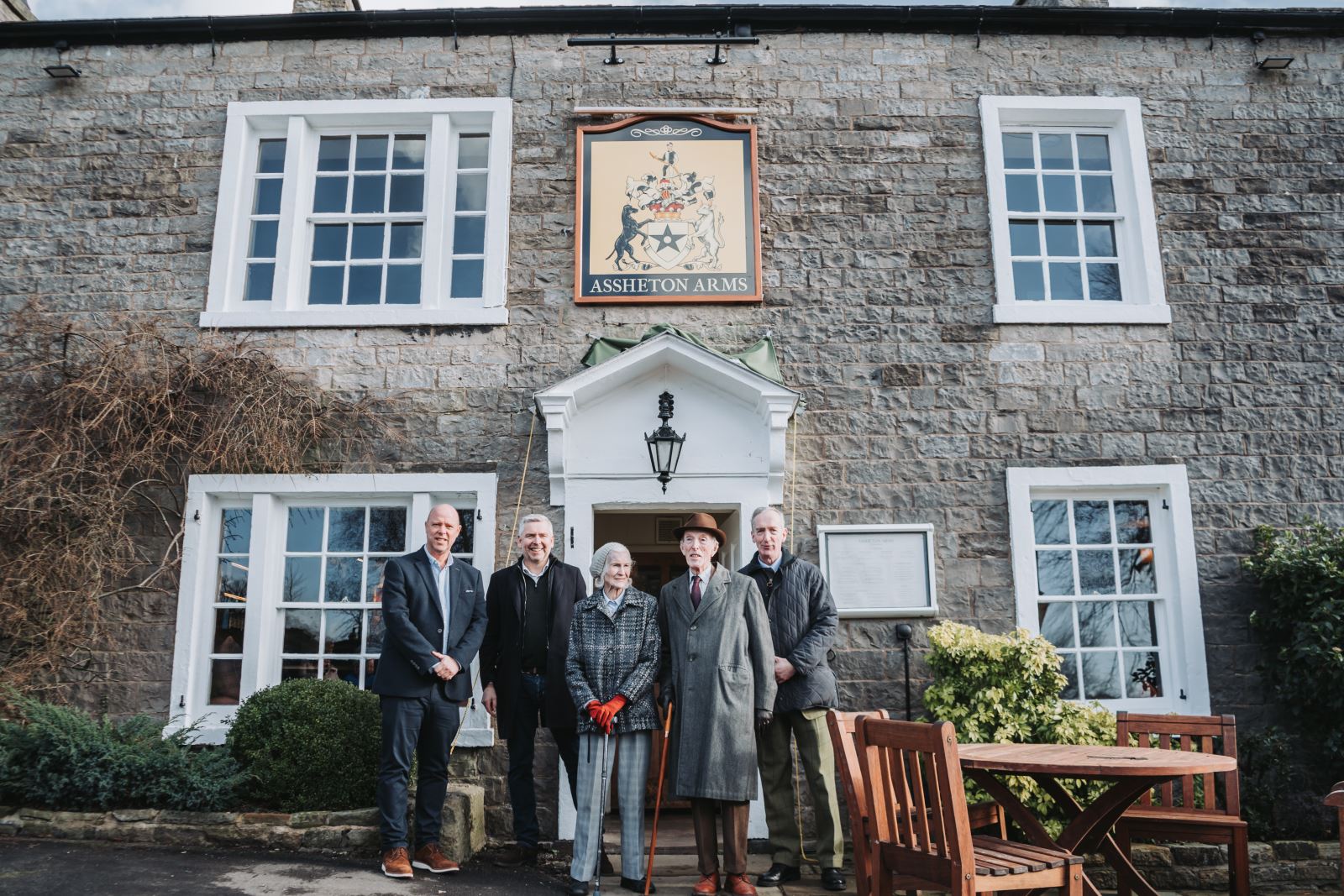 Bowland Inns & Hotels, the parent company behind Bowland Brewery & the James' Places collection of hotels, inns and restaurants, have reopened the Assheton Arms in Downham.
The reopening of this historic Lancashire inn was marked on Thursday 9th February with the unveiling of the newly repainted pub sign above the door by Lord and Lady Clitheroe. They were assisted by James Warburton - Chairman and Owner of Bowland Inns & Hotels, The Hon Ralph Assheton from Downham Estate and Warren Bennett – Commercial Director of Bowland Inns & Hotels.
The beautiful new hand painted sign was commissioned by Downham Estate from Parkinsons Signs of Blackburn to reflect the original coat of arms of the Assheton family, using original colours and designs from the College of Arms.
Residents of Downham village were invited to join the management team last night following the unveiling where they enjoyed a first look at the refreshed pub, along with a long-awaited drink at the bar and a sample of what's to come on the seasonal menu.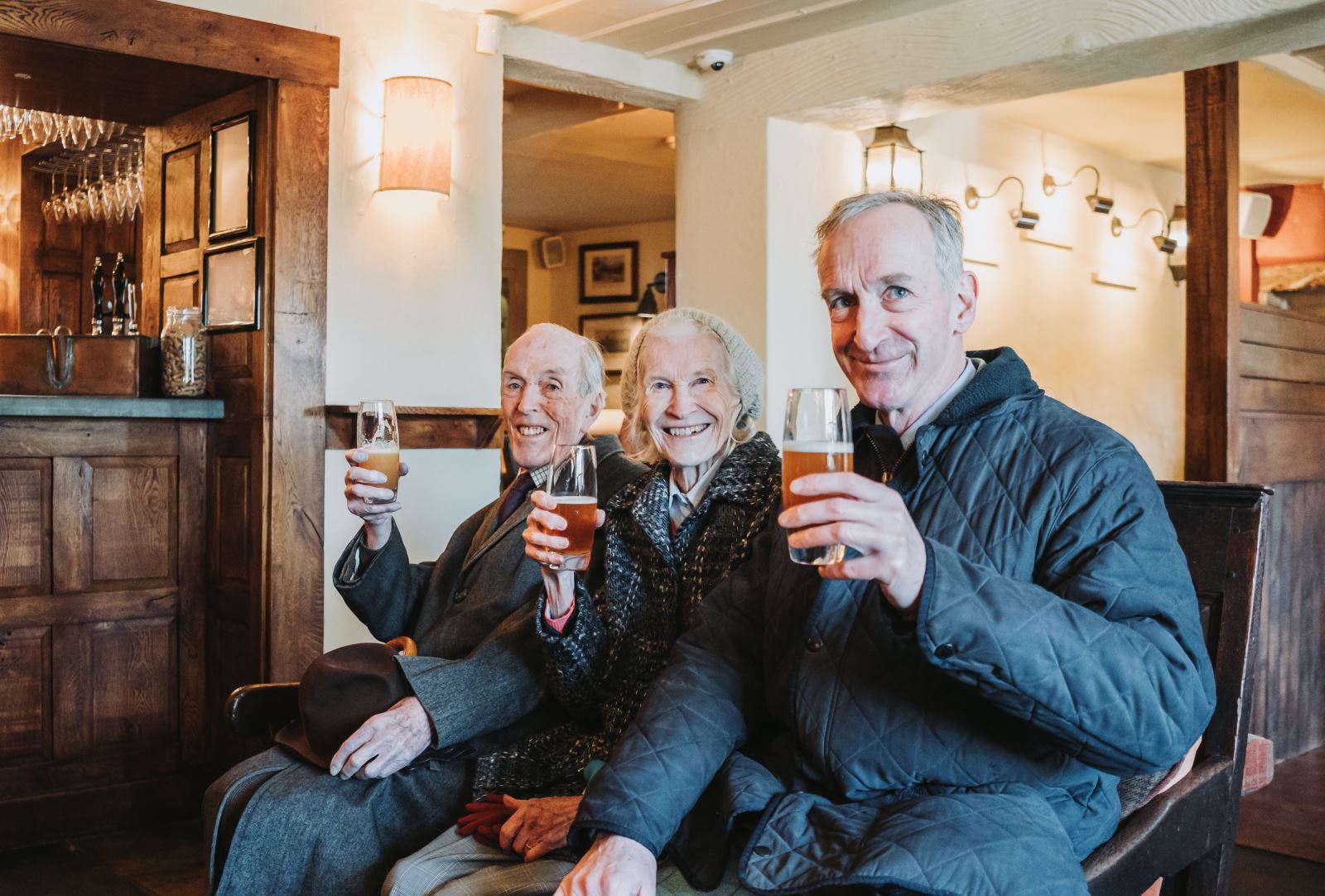 James Warburton, the Bowland Inns & Hotels Owner and Chairman, said: "What better way to mark a new beginning for a country pub, even one as steeped in local history as the Assheton Arms, than to unveil a new sign above the door?"
"It was really heart warming to see so many people coming to pub over the course of the weekend. We welcomed customers old and new, from just around the corner and from many miles away too. The atmosphere and ambience was everything we had hoped for. We would like to say a huge thank you to everyone involved who made it possible and we now we look forward to settling in and becoming part of village life on a full time basis."
Said the Hon Ralph Assheton: "What a joy it is to have the pub up and running again after such a long pause. Feedback from our residents was that everything the team has done was absolutely in keeping with the heritage of the village and enhanced its cosy atmosphere. I think it's going to be rather busy!"
Bookings can be made for overnight stays and dining online: https://asshetonarms.co.uk
Related
1 Comments