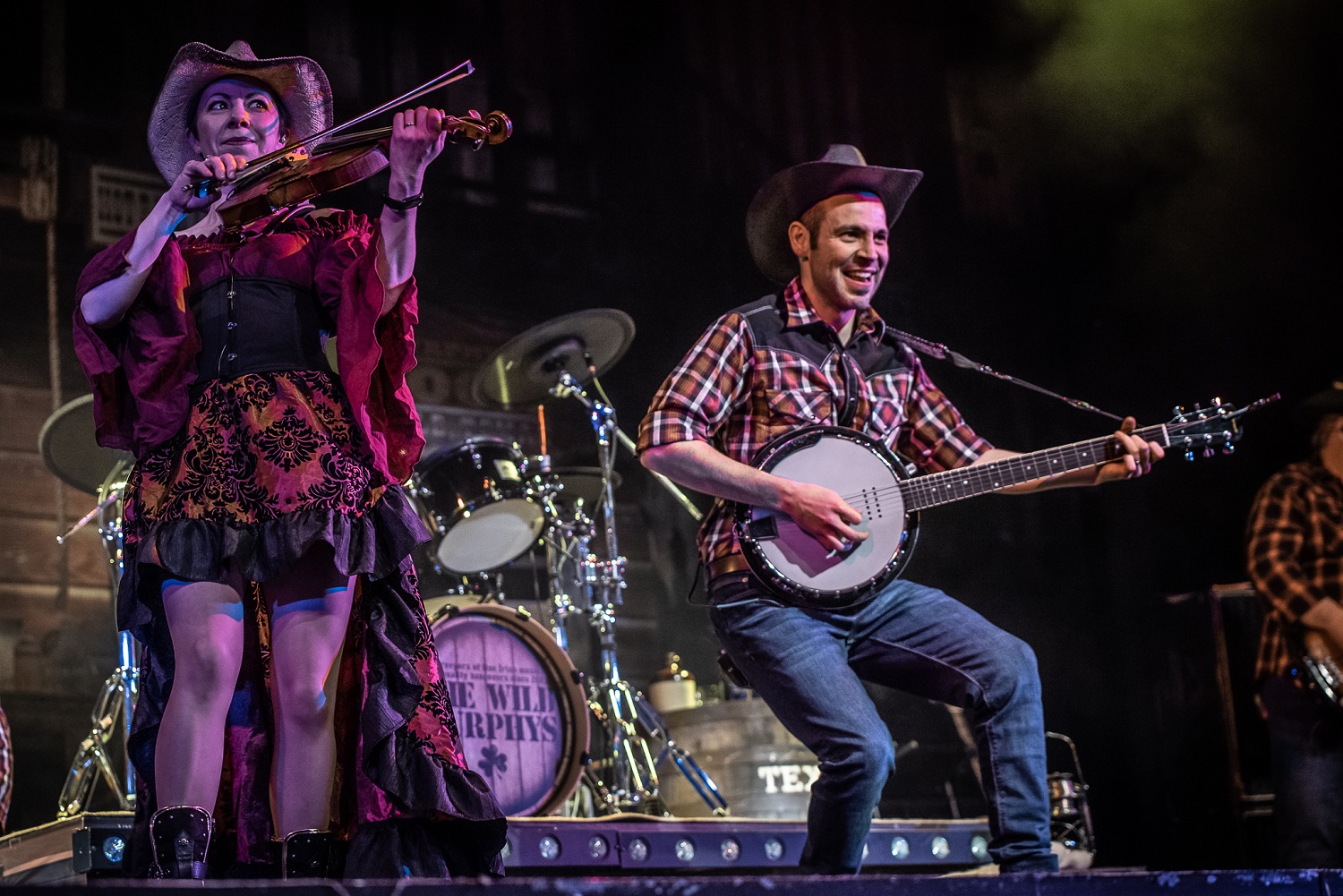 Say Thank You For The Music at Blackpool Grand Theatre with a whole host of magnificent live music shows on offer all the way through 2023.
Snap up your tickets now for all these not-to-be-missed nights of high-kicking Country, riotous Rock, rhythmic Reggae, dynamic Disco, the sheer poetry of Simon & Garfunkel and even the return of the sensational songs of The Carpenters. You'll feel on Top Of The World!
Kick off the marvellous live music nights with a sea of stetsons, boots and spurs as The Big Country Music Show rides on into town on Sunday 12 February with a two-hour extravaganza of handclapping, foot-stomping, boot-scootin' singalong classics from the likes of Kenny Rogers, Dolly Parton, Shania Twain and Garth Brooks. Yee-Haw!
It's Yesterday Once More as outstanding vocalist Claire Furley and talented Musical Director Phil Aldridge perfectly re-create Richard Carpenter's original orchestral arrangements in The Carpenters Story on Saturday 11 March in a musical journey through the glittering career of pop's most famous brother and sister duo.
Queen Rhapsody bring A Kind of Magic to The Grand on Friday 31 March in an ultimate live concert experience featuring hits from every decade of Queen's musical legacy with stunning accuracy in sound and vision, producing a high energy show which will rock the house!
Go Dancing in the Moonlight with Rock Icons on Easter Monday 10 April in a cracking hot rockin' live music show that takes you on a breathtaking journey through the eras of some of the world's greatest Classic rock bands and albums, featuring the music of Deep Purple, Free, Rainbow, Def Leppard, Thin Lizzy, Kiss, Pink Floyd, Status Quo, Van Halen and beyond.
Sip Red, Red Wine as renowned band Johnny2Bad beautifully recreate the music that filled the airwaves during the 80s and 90s and the million selling songs of the Reggae era in Absolute Reggae on Thursday 20 April. This hi-energy show includes a 3 piece horn section, 4 talented vocalists and the music of UB40, Aswad, Bob Marley, Big Mountain and Inner Circle.
Take a Bridge Over Troubled Water on Thursday 11 May for the critically acclaimed The Simon and Garfunkel Story about two young boys from Queens, New York, who went on to become the world's most successful music duo of all time. Using state of the art video projection, incredible lighting and a full live band, this powerful concert features all the hits from Mrs Robinson, Homeward Bound and Scarborough Fair to The Boxer and many more.
Dress to impress for a great big glitterball of a night out with Lost in Music on Saturday 13 May
celebrating magical 70s on a musical journey straight to the heart of disco! Celebrate Good Times and relive some of the greatest songs of all time from artists such as Donna Summer, Gloria Gaynor, Earth, Wind & Fire, Sister Sledge and Chic. It's the feel-good show of the year!
Still not playing your tune? The Grand's glorious gig guide goes right throughout 2023 with something for every music lover:
Get ready for Dancing in the Dark as The Sound of Springsteen roars back down Thunder Road on Sunday 26 February to rock you with the greatest hits and deep cuts of The Boss himself; The Illegal Eagles bring a 'masterclass in musicianship' on Sunday 19 March as an all-star line-up brings the very best of The Eagles back catalogue; Roll Over Beethoven and relive the age of Glam Rock as ELO AGAIN pay tribute to the wonderfully crafted songs of Jeff Lynne and the Electric Light Orchestra on Friday 14 April, and Elvis is IN the building as the one and only Ben Portsmouth slides into The Grand with his jaw-dropping This is Elvis show on Sunday 25 June that has to be seen to be believed. Thank you very much…
Sizzling Summer Sounds include the Crocodile Rock-ing Elton John Show on Sunday 2 July; Steve Steinman's Dead Ringer of a night out Anything For Love on Friday 7 July; the biggest party of the year at the Magic of Motown on Friday 4 August; the Super Trouper Thank You For The Music Abba tribute on Saturday 19 Aug; the extraordinary Think Floyd travel to the Dark Side of the Moon on Saturday 11 Nov and the Bon Jovi Experience are Livin' On a Prayer on 14 Nov. And that's just to name a few!
Music has the incredible power to boost your wellbeing, soothe your soul and make your body move! Grab your tickets now for fabulous feelgood nights out at The Grand!
Please call the Blackpool Grand Theatre Box Office on 01253 290190 or visit www.BlackpoolGrand.co.uk for full listings, bookings and further information on all our live music events.
LISTINGS
Grand Theatre, 33 Church Street, Blackpool FY1 1HT
Box Office 01253 290 190
blackpoolgrand.co.uk
Facebook - @blackpoolgrand
Twitter - @Grand_Theatre
Instagram - grandtheatrebpl
Related
0 Comments