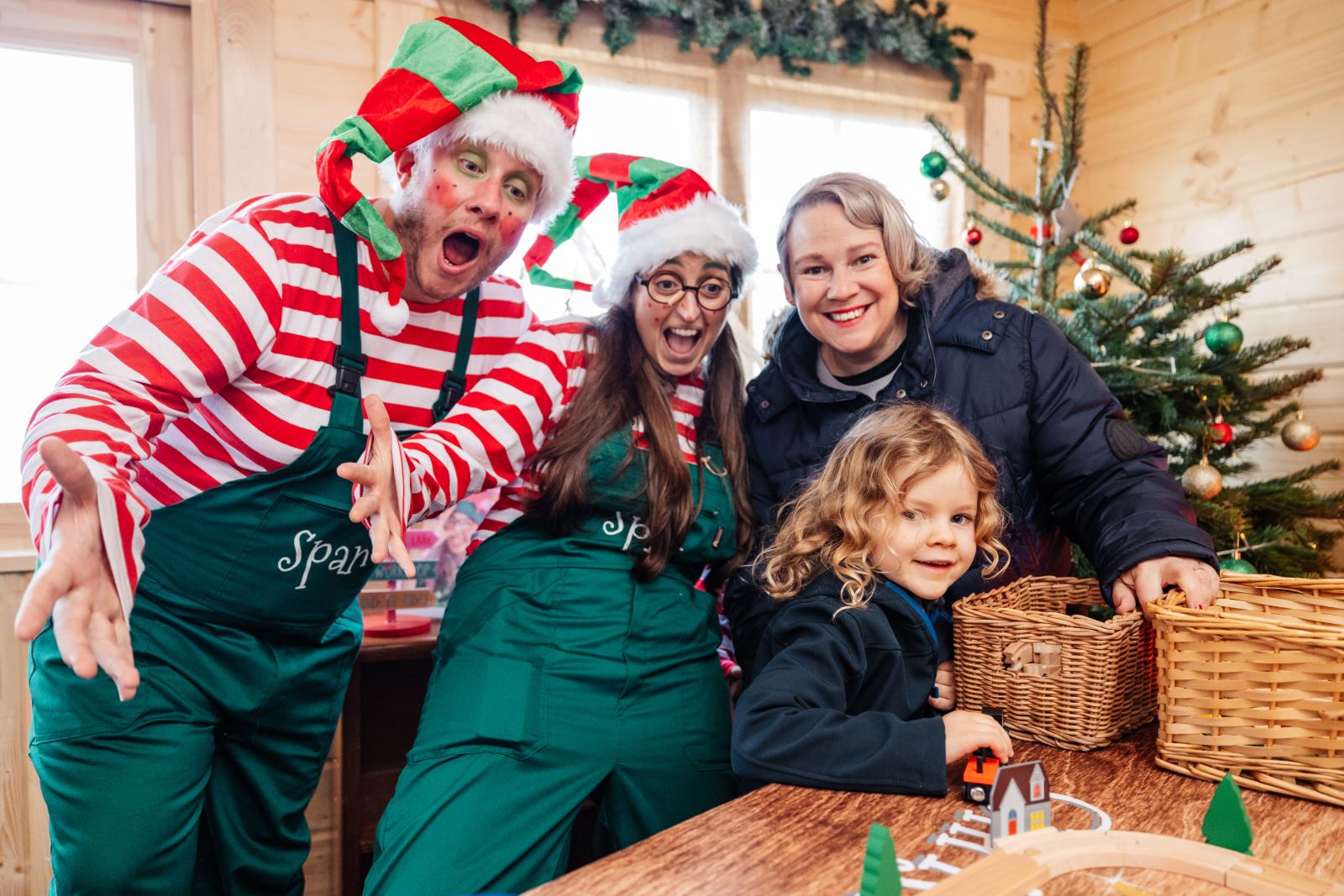 Give the team of cheeky elves at Thornton Hall Country Park a round of Santa-plause! They've been pulling out all their Christmas crackers in preparation for the 2022 Thornton Hall Christmas Adventure.
The elves have been sprucing things up on the Farm Park and thanks to the tree-mendous decorations, visitors were totally mesmerised by the magical décor, special effects (including jingle-smells!) and character encounters when the event launched at the weekend.
Offering Best Value to families
Taking into consideration the huge financial pressures on families this winter, owner Emma Harrison says:
"This year, more than ever, we're committed to include as much as possible as part of our visitor's entry ticket. In spite of escalating costs, we have kept last year's ticket prices and are offering a choice of experience options to suit different budgets – from Toddler experiences and SEN (special education needs) to the main Adventure. As well as including all day Park access. And feedback from our first weekend (Survey Monkey) has told us that 85.6% felt the experience was value for money."
Nine years of unique festive tales on the Farm
This unique event (now celebrating its ninth year) creates a brand-new festive tale each December for visitors to enjoy. Hosted by their very own elf, with immersive live shows in magical festive locations along 'Candy Cane Lane' they will discover Mrs. Claus, Toymaker Cornelius Block, the Nutcracker Soldier and Sugarplum Fairy (not forgetting the man in red himself … Father Christmas). There's even a herd of Fa La La La La, La La Llamas!
Believers and non-believers must grab their magic passports and hold on for deer life as they board the Deer Express to visit the deer in training for Christmas Eve. But watch out for those pesky elves 'Spik and Span' they will sleigh anything to make sure Christmas doesn't go to plan.
One of the first families to experience this year's Adventure was The Reids – mum Keira said "It wasn't just the kids that got swept off their feet with the festive magic, we did too! The creativity and effort that has been put into this experience is absolutely flawless. It was full of sparkle from start to finish."
So … don't be Elf-ish … get your Christmas all wrapped up … make sure you alpaca a Christmas jumper … and head over to Thornton Hall Country Park (or Yule be sorry!)
Related
0 Comments