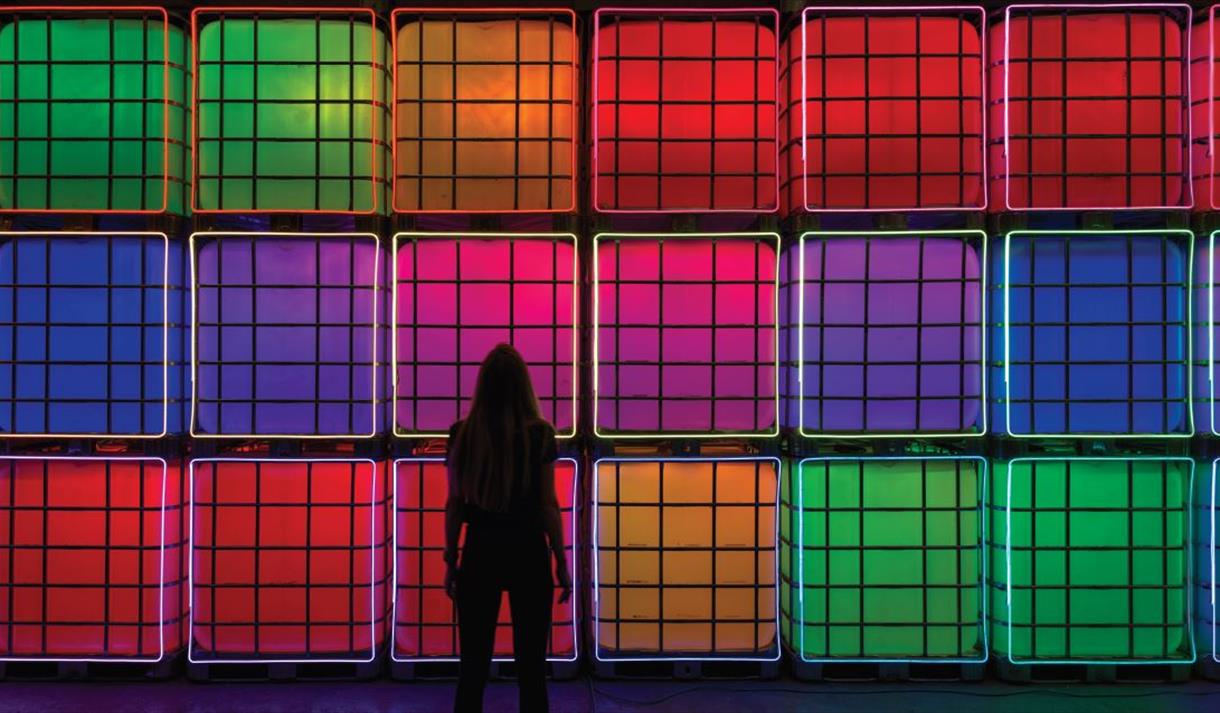 Check out our handy list of things to do this weekend in Lancashire
Astley Illuminated
Astley Hall
Come along and see the historic Astley Hall lit up at night. Astley Illuminated is back this year, don't miss seeing the beautiful historic building lit up inside and out with stunning LED lights and hundreds of candles inside.
Ridgeway Farm Pumpkin Festival
Ridgeway Farm
The Ridgeway Farm Pumpkin Festival is back bigger than better! Grab your wellies and come down to meet some of the friendly animals whilst you pick one of the amazing pumpkins. Even better, after picking your own pumpkin you can transport it (in one of the very stylish wheelbarrows) and decorate it, all whilst enjoying a well-deserved brew and a snack back in the autumnal themed Orchard. This year you can even enjoy some hot food whilst at the festival.
Spooks at Thornton Hall
Thornton Hall Country Park
There are some spooky goings on at Thornton Hall Farm this Halloween. So, jump on your broomstick and head over for some fearsome fun. Grab a wheelbarrow and visit the mysterious pumpkin patch*. Will you be brave enough to take a journey through 'Trick or Treat Street' (new for 2022) to meet its creepy residents? And in the Secret Garden there's a a spell-binding live witch show with Amaris 'witch of the moon' and Hestia 'witch of fire', looking to recruit a new witch or warlock to join their coven.
Mrs Dowsons Farm Park's Pumpkin Festival
Mrs Dowsons Farm Park
Experience Mrs Dowsons Farm Park's Pumpkin Festival, featuring 3 acres of homegrown pumpkins plus 12 rare imported varieties. A picture-perfect instagramable adventure, with new characters, new autumn activities, and much more. Slip on your wellies, explore the pumpkin patch, and pick your own perfect pumpkin, fresh from the farm and grown across the UK.
World famous Elvis Show starring Chris Connor
Winter Gardens
Voted by the first ever world wide Elvis Presley fan poll as The greatest Elvis Tribute in the world, which was awarded in Memphis. If you were not lucky enough to see Elvis live, you will walk away from this concert feeling that you have. Many Elvis fans are left emotionally moved when they leave the show. This show is made by Elvis fans for Elvis fans. You seriously do not want to miss this electric show.
Lightpool Festival 2022
Blackpool
Blackpool's award-winning Lightpool Festival continues this October half-term with two weeks of extraordinary free entertainment. The festival, which will take place between October 11 and 26, will provide an amazing mix of live performance and light-based art installations, including a replica planet Earth in The Blackpool Tower Ballroom; the world premiere of a large-scale Sun in the Winter Gardens and a display of giant illuminated see-saws in the town centre.
Mosquitoes
The Dukes Theatre
Mosquitoes is brilliantly funny and features the brutal exploration of the workings of the universe and our place within it - as well as what it means to be a sister, a mother and a daughter.
Festival of Light 2022
Rivington Terrace Gardens
Following the huge success of our first Festival of light event in 2019 we are delighted to announce the details for this year. As it gets dark we'll be lighting up the Pigeon Tower and Italian lake area as well as installing a range of temporary surprises to create a magical spectacle.
Related
0 Comments