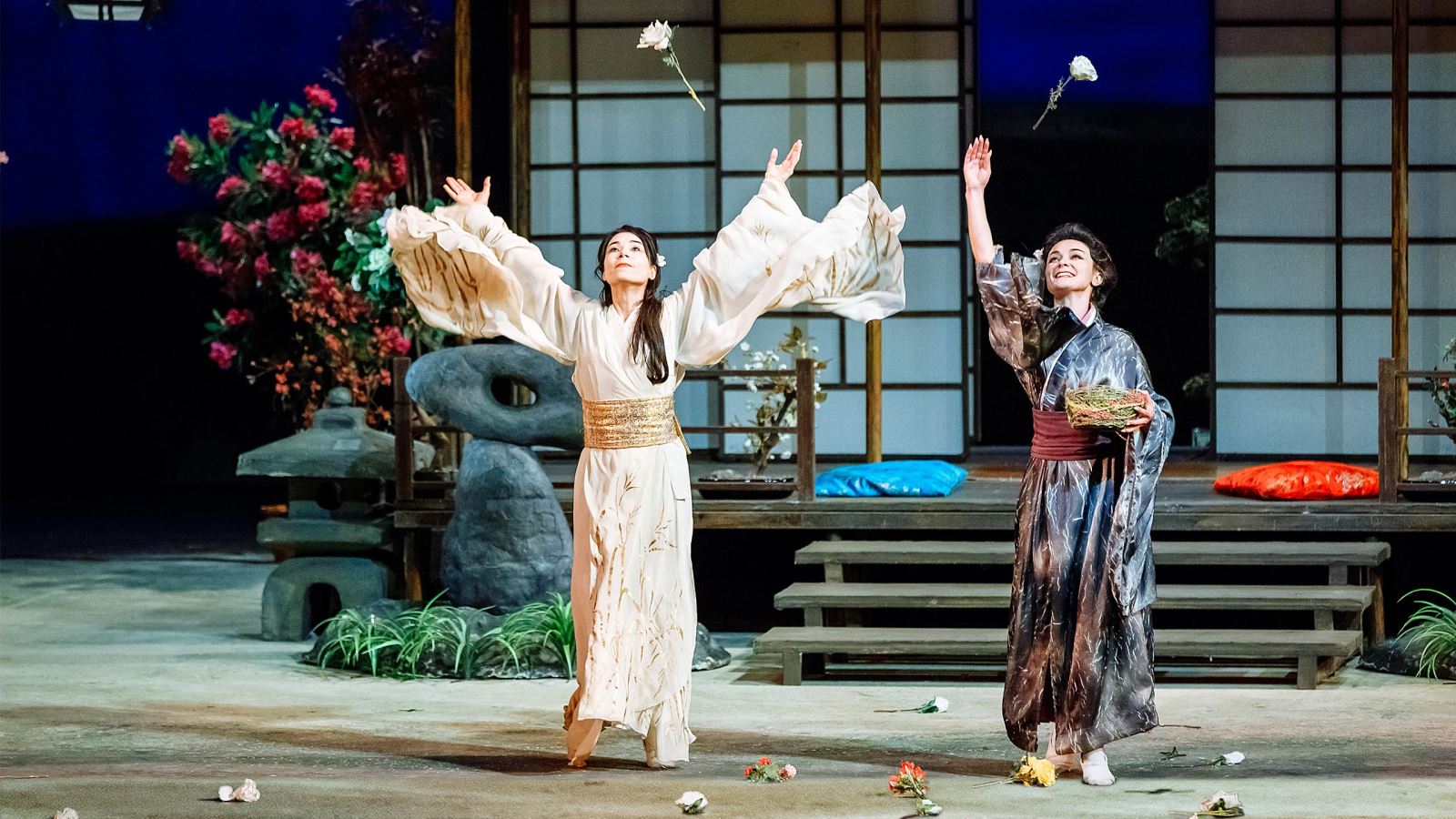 It's a Grand celebration for World Opera Day with £10 off a pair of tickets for Puccini's La Boheme and Madama Butterfly at Blackpool Grand Theatre.
It's One Fine Day on Tuesday 25 October as renowned opera producer Ellen Kent celebrates this year's World Opera Day with a thrilling ticket offer!
Ellen Kent's magnificent opera productions will return by popular demand in 2023 with
spectacular performances of Puccini's La Bohème and Madama Butterfly. And you can enjoy the incredible experience of live opera even more with £10 off a pair of tickets for these stunning shows!
World Opera Day is celebrated annually every October 25 (on the birthday of renowned operatic composers George Bizet and Johann Strauss II) and is a day when opera companies, along with artists, opera lovers and opera professionals, celebrate the vital value of this exceptional art form and encourage a wider audience to appreciate it.
Join in the celebrations as Senbla presents Opera International's award-winning Ellen Kent production of Puccini's tragically beautiful romance La Bohème on Thursday 2 February 2023, followed by his heart-breaking Madama Butterfly on Tuesday 14 March at The Grand! Both glorious Operas will feature the Ukrainian Opera & Ballet Theatre Kyiv with incredible international soloists, a highly praised chorus and a full orchestra.
Puccini's La Bohème is one of the most romantic operas ever written and tells the tragic tale of the doomed, consumptive Mimi and her love for a penniless writer. This breath-taking new production is traditionally staged and features sumptuous costumes and beautiful sets reflecting the Bohemian period, including a local brass band, dazzling snow effects and even Muzetta's dog making an entrance! This classic tale of Parisian love and loss also features many famous arias including Your Tiny Hand is Frozen, They Call Me Mimi and Muzetta's Waltz. Starring Ukrainian soprano Alyona Kistenyova, Korean soprano Elena Dee and French soprano Olga Perrier*
Madama Butterfly returns by overwhelming public demand in an exquisite new production to tell the heart-breaking tale of the beautiful young Japanese girl who falls in love with an American naval lieutenant – with dramatic results. The stunning sets include a spectacular Japanese garden and fabulous costumes, which include delicate antique wedding kimonos from Japan. Highlights include the melodic Humming Chorus, the moving aria One Fine Day and the unforgettable Love Duet. Welcoming back the fabulous Korean soprano Elena Dee, Ukrainian soprano Alyona Kistenyova and Ukrainian mezzo-soprano Natalia Matveeva*
This year's theme for World Opera Day is 'unbox' opera and refers to the current online trend, where millions view new products being unboxed in front of the camera. These box openers are filming themselves in the process of revealing the received object and analyse and explain it to their virtual audience. The videos are usually enthusiastic and reflect the emotion and excitement someone can feel when discovering something new.
The mission of World Opera Day is to offer the opportunity to a wider audience to discover the wonder of opera, deepen their knowledge of the artform and to be surprised and touched by it – just as if they were 'unboxing' something new and exciting.
Book your Prima Donna seats now for Puccini's La Boheme and Madama Butterfly at Blackpool Grand Theatre and join in this annual celebration of Opera!
Tickets from £33.50. With tickets also available at just £13 for 18 to 26-year-olds as part of the national ticket scheme to encourage young adults to experience all forms of live theatre.
To snap up £10 off a pair of tickets on World Opera Day simply use the Promocode: OPERADAY22 when booking tickets online, over the phone or at the Box Office.
This tempting £10 ticket offer is valid on World Opera Day on Tuesday 25 October and for the following seven days!
Love Opera? Save even more with a Link Ticket! Buy tickets for both La Boheme and Madama Butterfly and save £15 on each show!!!
Please note - Only one ticket offer may be applied at any time.
La Bohème and Madama Butterfly are sung in Italian with English surtitles. Certain seats may have restricted views of the surtitles. Please check when booking tickets.
*Cast subject to change
Call the Box Office on 01253 290 190 or book online at BlackpoolGrand.co.uk
Related
0 Comments