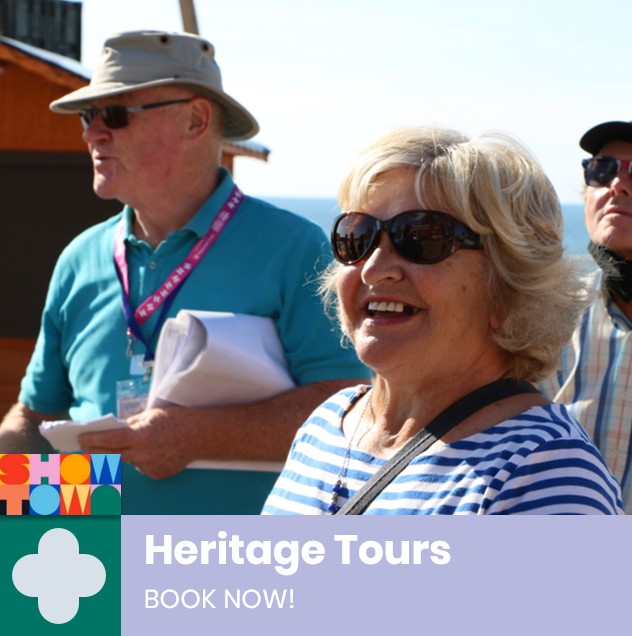 Showtown is Blackpool's new museum of fun and entertainment. Although the museum will open next year, the team have an exciting autumn events programme planned and are now offering Heritage Tours.
These entertaining and educational tours, provide a unique insight into some of Blackpool's fascinating local history and will commence from this October 2022.
Join us as we explore some of the town's heritage and hidden treasures together.
Tickets are £5 each and can be booked by calling 01253 478222. (Booking line open Monday - Sunday, 9am - 5pm).
Here are October's tours – visit www.showtownblackpool.co.uk for full details.
HERITAGE TOUR: Cinema Heritage Tour – Fri 7 Oct, 2022
2pm – 3.30pm
LOCATION: outside the old Imperial Picture House (now Horizon) on the corner of Dickson Road and Lansdowne Place, FY1 2BU.
HERITAGE TOUR: Promenade History Walk - Tue 11 Oct, 2022
11am – 12.30pm
LOCATION: Wilton Parade tram shelter opposite The Imperial Hotel, Promenade, FY1 2HB
HERITAGE TOUR: Promenade History Walk – Thu 27 Oct, 2022
2pm – 3.30pm
LOCATION: Wilton Parade tram shelter opposite The Imperial Hotel, Promenade, FY1 2HB
Related
1 Comments