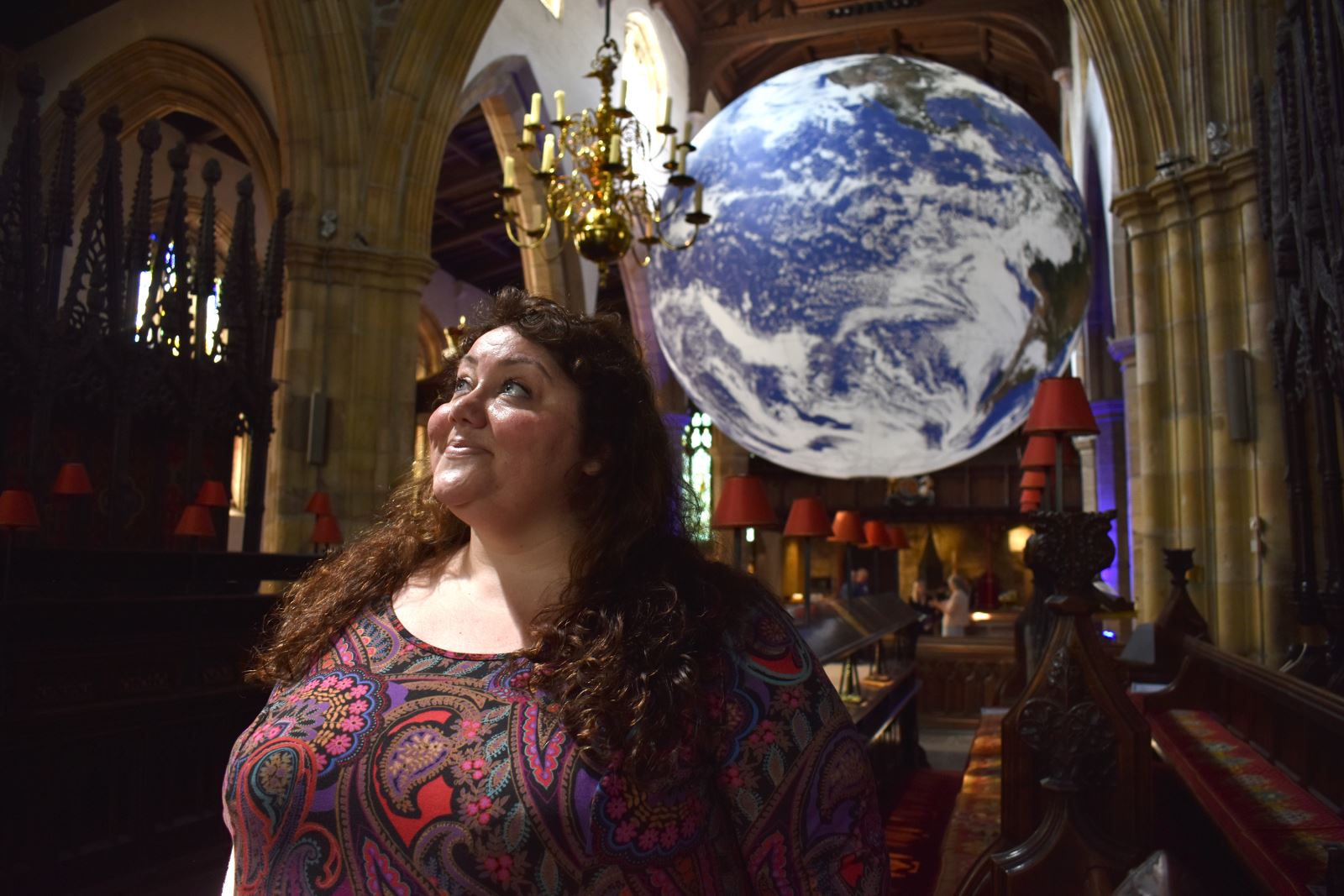 Inclusivity is key to this October's Lancaster Music Festival which encompasses international acts, some signed performances, events for all ages, and a special focus on female music makers.
BBC Folk Singer of the Year, Ríoghnach Connolly, leads the way with many appearances at the festival which runs from October 13-16.
Prior to the festival, she has been working with refugees and asylum seekers to form the Sanctuary Singers who will perform at Lancaster Priory and she's also been running singing and songwriting workshops with Dallas Road Primary School pupils who will perform during the festival.
Ríoghnach herself will perform at The Dukes, as part of the Girls Can programme, as well as at busk stops at Lush and King Street Arts, and with Ellis Davies at The Herbarium and Printroom Café at The Storey.
Other sounds from across the world include a Brazilian themed carnival in Dalton Square and music with a South African, European and Caribbean feel.
The international theme continues with the Songs From Home programme, introduced last year when pandemic restrictions meant foreign acts couldn't perform so the festival featured musicians from other countries living in the UK or locally.
Lancaster Priory hosts Songs From Home artists including those performing Czech song and flute, Galician fingerstyle guitar, Chinese pipa, violin and piano, and acoustic Welsh folk.
The Storey's East Meets West programme features dhol drum and Chinese drumming workshops, a pipa masterclass by internationally renowned performer Cheng Yu as well as performances by Lancaster guitarist Howard Haigh who has been collaborating with the 12 String Chinese Orchestra, a group of Chinese musicians from Lancaster University.
Meanwhile, Sun Square is the place to be for fans of Celtic sounds as that's the location of the Craic Inn mobile stage.
More female performers than ever will take part in the festival as it joins a national music industry campaign to achieve 50/50 representation of men and women on festival stages across the country.
More Music's Girls Can takeover at The Dukes, with workshops, panels and performances, is a fantastic opportunity for young women to nurture and develop their musical, technical and professional practice and meet inspirational artists and industry professionals.
And in a first for Lancaster Music Festival, some of its events will be signed as organisers have been working with local organisations for the deaf to make this happen. Signed performances include singer songwriter John Dhali's performance at The Storey.
Earlier this year, the charity Attitude is Everything, which aims to improve accessibility to live music events and facilities, made a fact finding visit to Lancaster. As a result, the festival website now highlights where level access, accessible toilets and viewing areas are available with the aim of making accessibility improvements at future events.
And to prove that Lancaster Music Festival aims to include everyone, even those who haven't a musical bone in their bodies, the Tuneless Choir will perform at Lancaster Castle, following its debut performance last year.
For more information about Lancaster Music Festival events, visit our dedicated events page here.
Related
0 Comments