If you are looking to treat the kids to a day out this summer, head to Thornton Hall Country Park where your summer adventure awaits. There's plenty of exciting events going on across the next few weeks including dinosaurs, princesses and even slime! But hurry… these events are booking up quick, avoid disappointment and book your tickets now!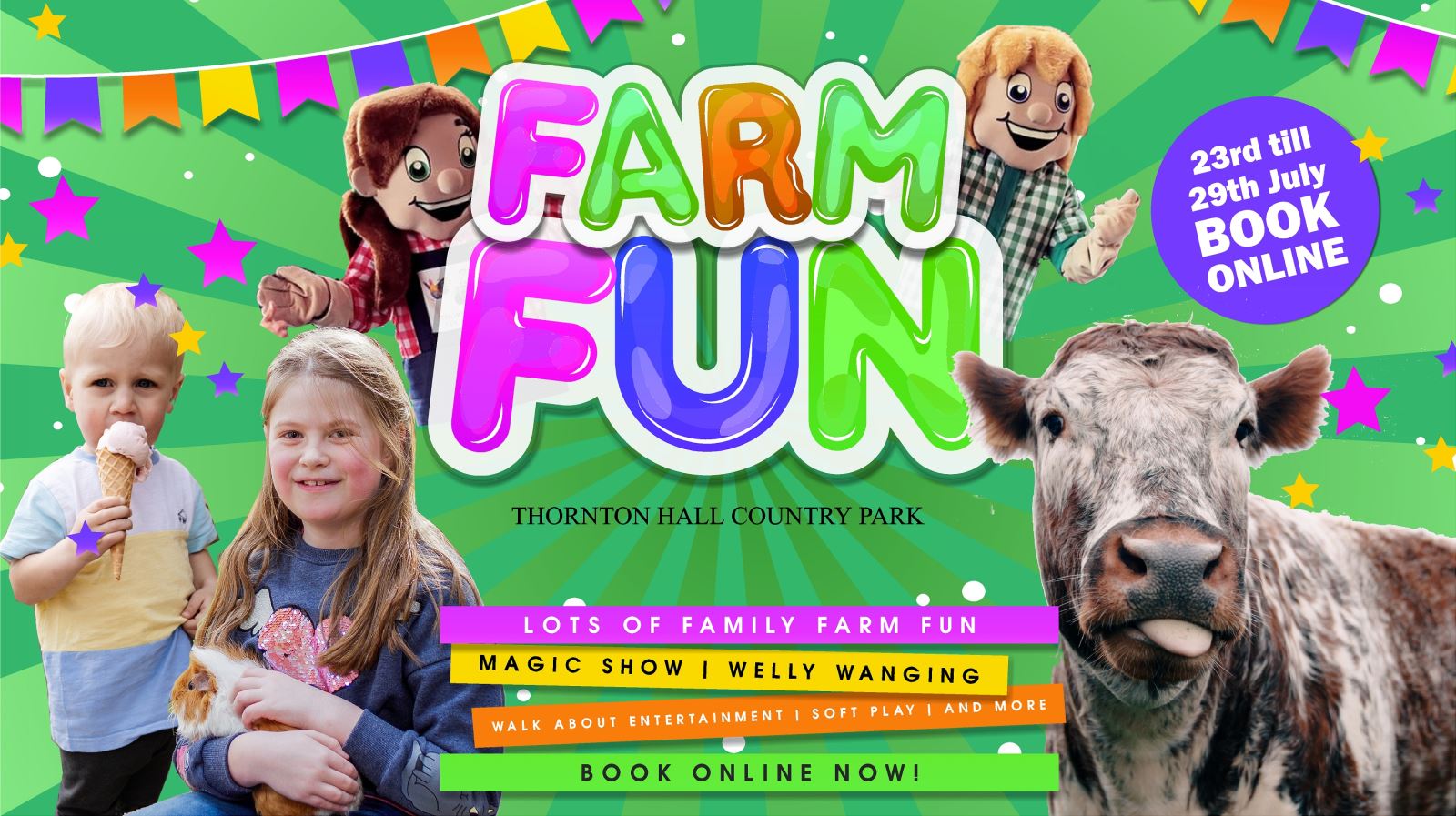 Start the summer holidays this year with a week of farm fun at Thornton Hall Country Park. Enjoy a fun filled day out with lots of walk about entertainment including a farm party show live on stage, Welly Wanging competitions and meet and greet with the farm mascots.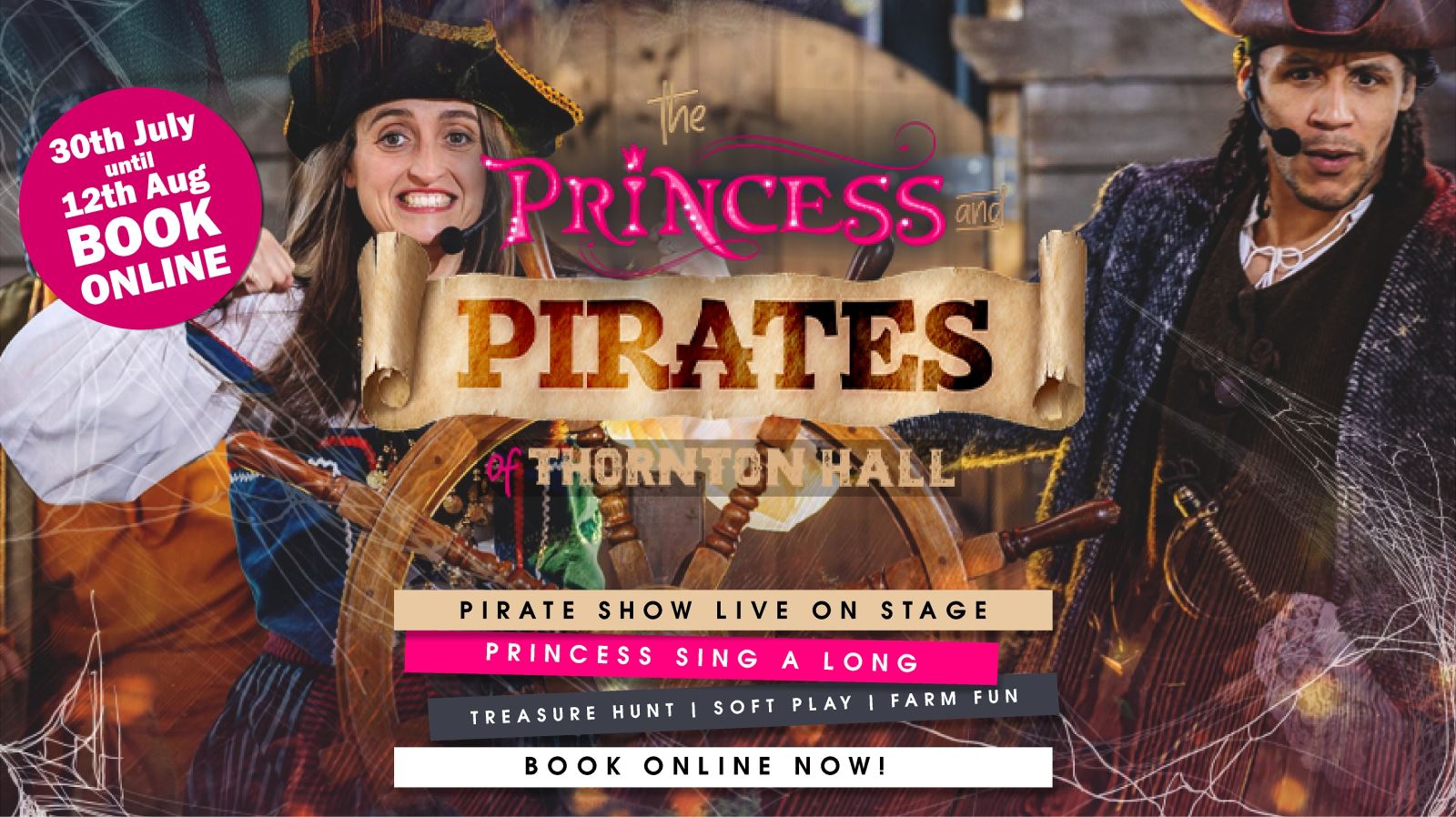 Princess and Pirates – 30th July – 12th August
Ahoy matey! Set sail to Thornton Hall Country Park for a swashbuckling adventure full of princesses and pirates. A fairy-tale day out jam-paced with fun for the whole family. Enjoy a swashbuckler bay pirate show live on stage, princess sing a long and even a princess and pirate scavenger hunt.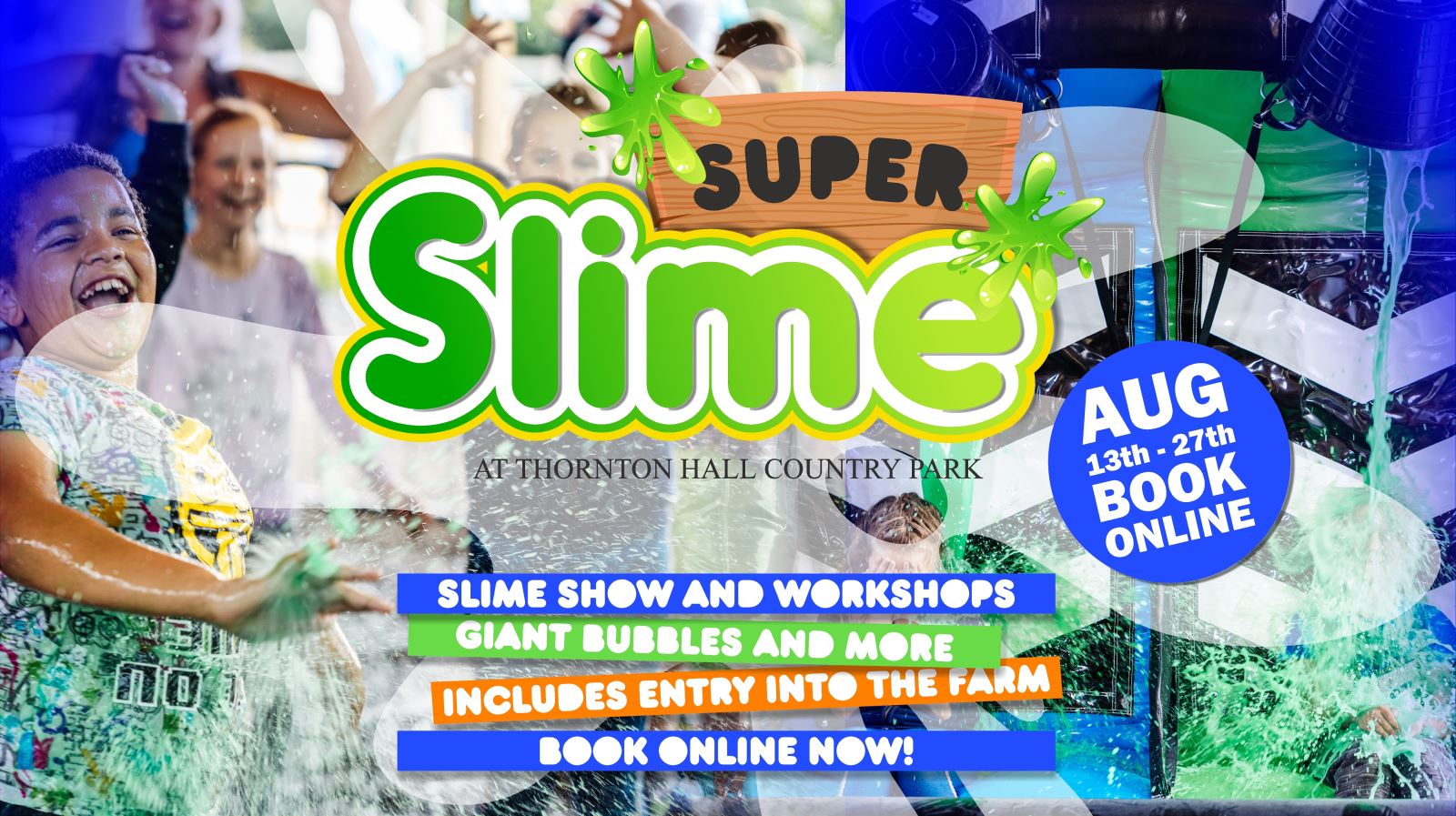 Super Slime – 13th – 27th August
Super Slime is back for 2022! Ready, steady it's time for Super Slime! Bring the little ones along for a slime-tastic time at Thornton Hall Country Park. The slime arena is jam packed with fun, competitions, music and most importantly slime!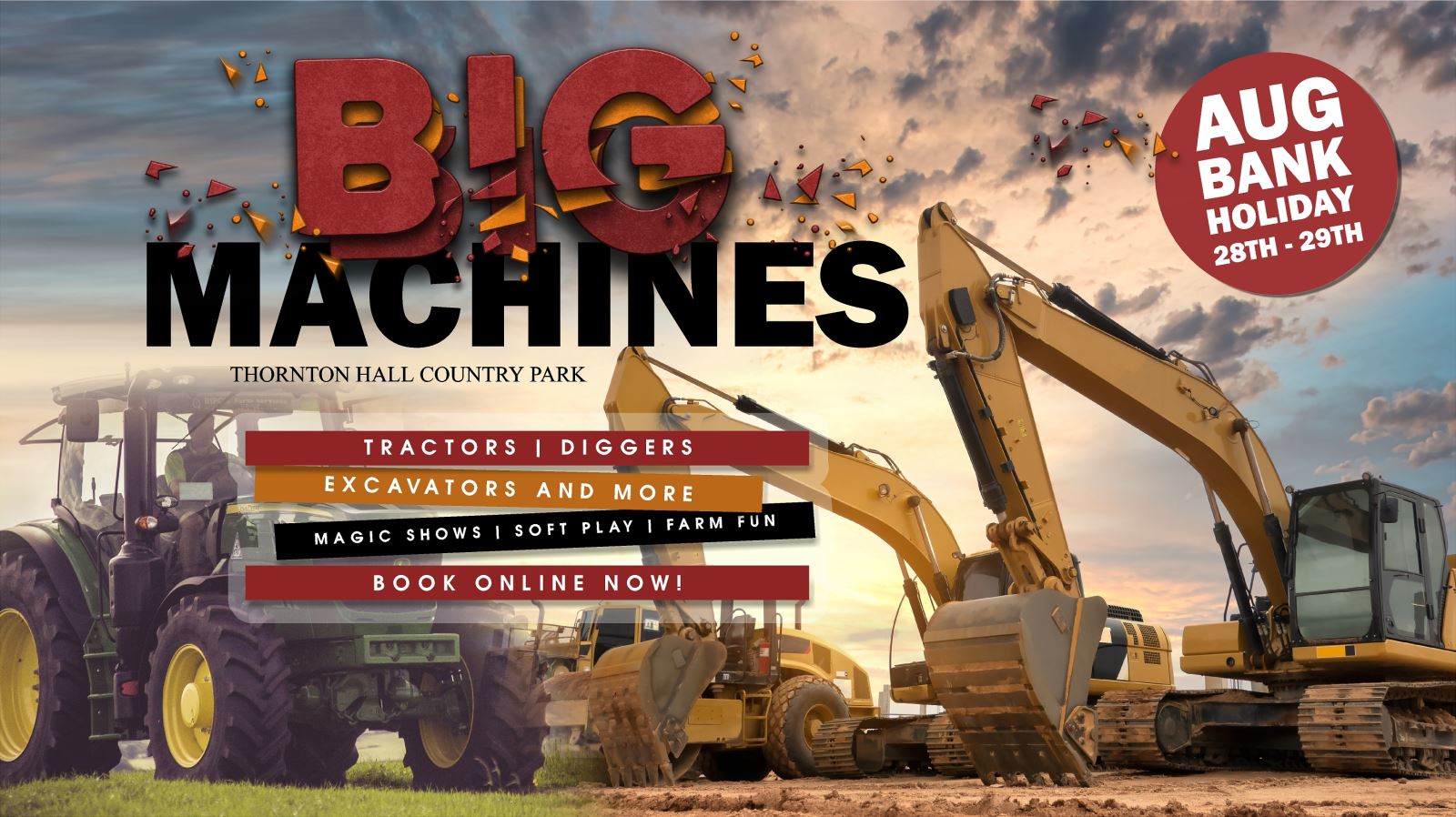 Big Machines – 28th and 29th August
The Big Machines return to Thornton Hall Country Park for two days over the August Bank holiday weekend. With big machines on display including tractors, bulldozers, 20+ ton machines and much more.
Dino Live – 30th August – 4th September
Walk into a prehistoric adventure and get closer to dinosaurs like you have never been before. Dino Live brings alive life like dinosaurs and a live action stage show. Get up close and personal with Jurassic dinosaurs.
Related
1 Comments