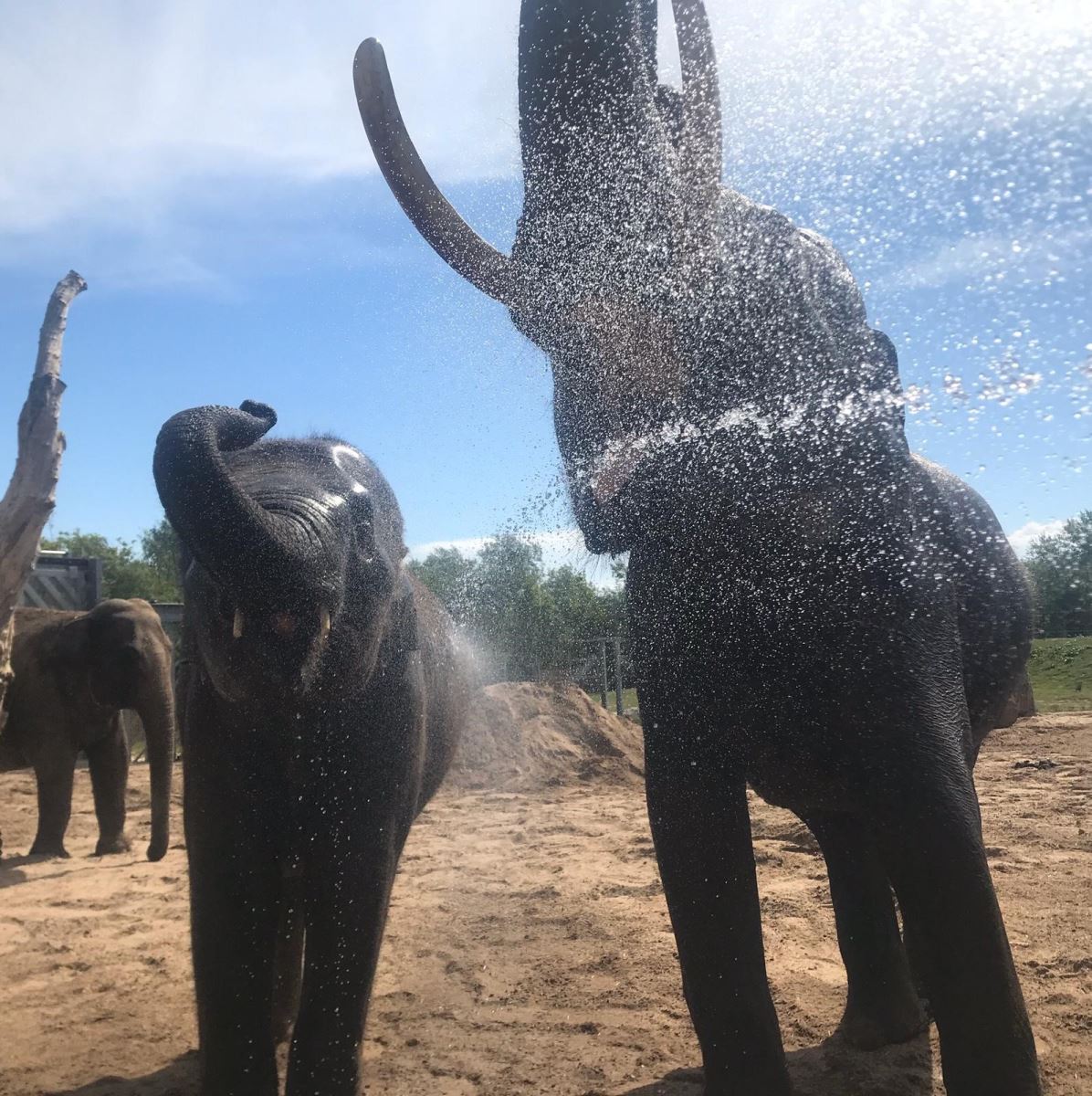 As temperatures soar towards record levels it is all hands to the pump to keep the animals cool at Blackpool Zoo.
From the largest residents, the 7,650lb Asian elephants, down to some of the smallest, the 5lb ring-tailed lemurs, and everything in between, keepers have been coming up with ingenious ways to help the animals enjoy the heatwave.
This includes the sea lions chowing down on sprats on ice and the lemurs getting to grips with citrus based frozen delights.
In addition, the elephants love their regular showers and dust baths as well as dips in their super-sized outdoor swimming pool.
Efforts will be doubled in the coming days as things heat up in Britain's favourite seaside resort, with animals across the zoo being looked after by a dedicated team of keepers…..who will be keeping their cool with plenty of water and the occasional ice cream!
Related
0 Comments