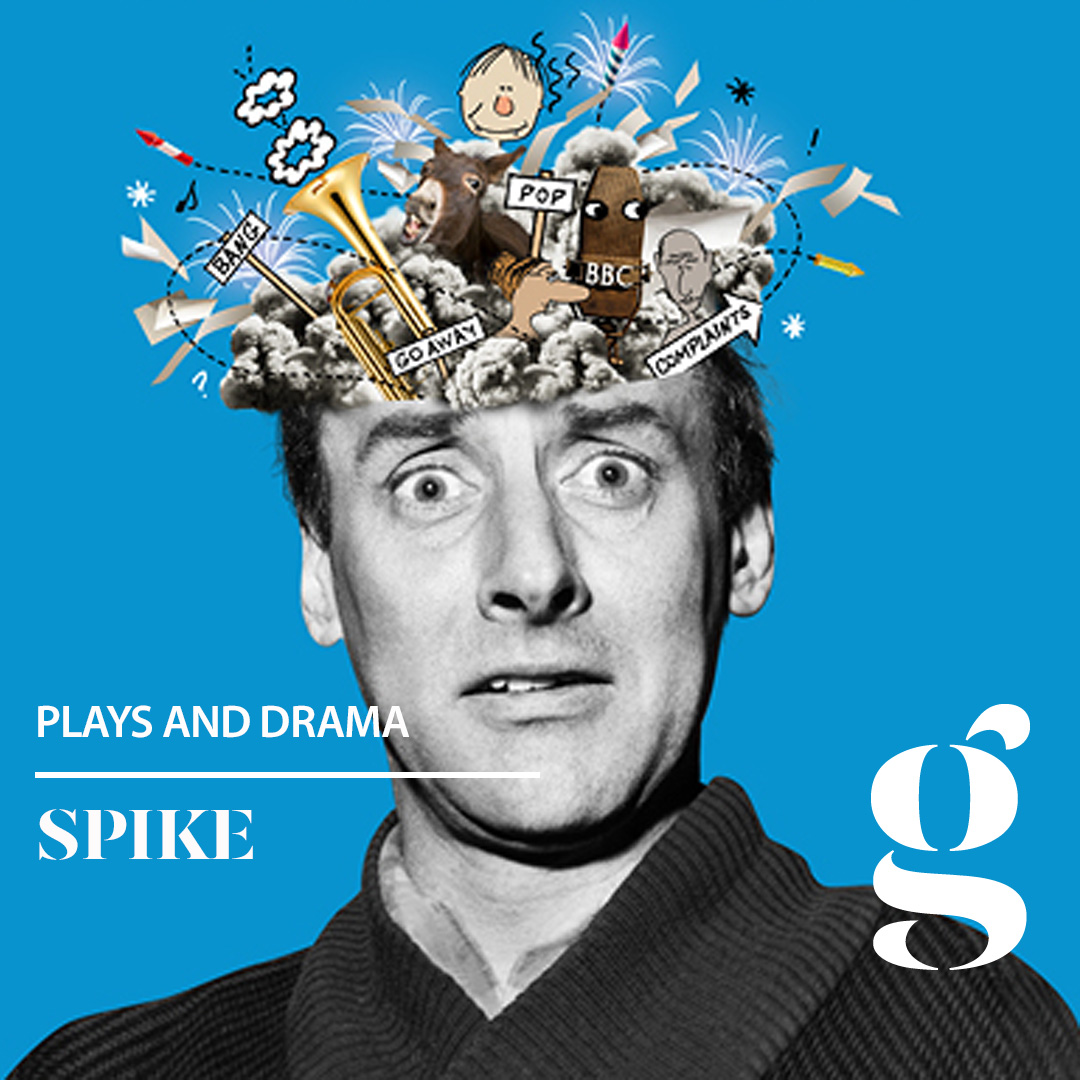 Looking for an excitingly unique theatre experience to mix up your social life?
Blackpool Grand Theatre has got you covered with a wonderfully wide-ranging mix of shows on offer this season, from TV's favourite crime consultant Emma Kenney to bold and beautiful Burlesque, an evening exploring the inimitable comedy genius of Spike Milligan and even a Sexy Circus!
Do you dare to join celebrated crime commentator Emma Kenny (Lady Killers, The Killer in my Family) on Monday 26 September as she opens up a fascinating new casebook in the Serial Killer Next Door? Emma is one of the UK's most notable Psychological Therapists and will take the audience on a thrilling journey to discuss what creates a serial killer and what ingredients of possibility could have led to the terrifying body counts by killers like Ted Bundy, John Wayne Gacy, Jeffrey Dahmer, and John Paul Knowles. Could anything have prevented their potential being activated, or were they simply born to kill? This is a live theatre show with a deadly difference that's not to be missed… book your seats now!
And that's not all! Blackpool Grand has lots more incredibly unique theatre experiences to entice and entertain even the most avid theatregoer with something they have never seen before…
Take a rip-roaring, white-knuckle ride through six decades of queer history with Riot Act in our STUDIO space on Saturday 16 July. This inspiring and hilarious one-man celebration of queer activism is tender, truthful, funny, political and personal with stories of sexuality, activism, addiction, family, drag, community, conflict, identity, youth, fierce queens and a Hollywood diva. It's a riot! This solo verbatim show is written and performed by Alexis Gregory.
Light up your lives with The Rock Orchestra by Candlelight on Wednesday 31 August as this creative chamber orchestra breathes beautifully dark energy into legendary Rock tracks in immersive settings. Skeletal players with rhinestone masks effortlessly switch between sublime melodies & powerful walls of sound, all bathed in a sea of candles. Premium seats are also available for this stunning show, which include a voucher for a must-have T-shirt from the merchandise stand.
Roll up, roll up for the Sexy Circus as the talented cast of live male vocalists and world-renowned circus performers (from TV's Britain's Got Talent) flip and spin across the stage in the high-octane show Forbidden Nights on Sunday 25 September. Leave your inhibitions at the door and enjoy two tantalising hours of breath-taking action, seductive choreography and cheeky comedy that's guaranteed to be a night to remember! (adults only).
Still looking for your unique theatre experience?
The MP, Aunty Mandy & Me certainly fits the bill on Wednesday 28 and Thursday 29 September. Meet Dom. He wants more than anything else to be an #instagay #influencer. But it's tough when no-one likes your posts, you can't find a bloke who shares your love of trains and you live with your MDMA popping, Simply Red loving mum in a small northern village five miles from the nearest gay. Then one day, a chance encounter with his local MP turns everything upside down… Explore consent, coercion and grooming within the gay male community with biting humour and contemporary social commentary.
Ah! go on and join seasoned stand-up comic Joe Rooney for A Celebration of Father Ted on Wednesday 12 October as he reminisces about starring in the classic comedy before a showing of his hilarious episode. There will also be priests aplenty, a Craggy Island quiz and appearances from a nursery-rhyme singing Ziggy Stardust, Nirvana, Johnny Cash and many more – and the evening wouldn't be complete without a sing-along to My Lovely Horse!
Comedy genius Spike Milligan is back! It's good to be alive! Tune in to the famous Eccles, Count Jim Moriarty and Bluebottle once more as radio sensations The Goons are back in the absurdly funny new play SPIKE from Tuesday 15 to Saturday 19 November! Delve into the inner workings of one of our most unique and brilliantly irreverent comedy minds with this latest exciting project from talented co-writers Ian Hislop (BBC's Have I Got News For You team captain and editor of Private Eye) and Nick Newman (writer and satirical cartoonist).
Let the children of the revolution take you on a thrilling journey into the glamorous Parisian underworld with the ultimate Moulin Rouge and more tribute Come What May on Wednesday 1 February 2023. Bursting at the seams with timeless classics including Come What May, Your Song, Diamonds Are A Girls Best Friend, Roxanne and Lady Marmalade plus hit songs from The Greatest Showman and other iconic movie musicals. It's a 'Spectacular, Spectacular' evening of unforgettable dancing, dreams, adventure and above all – love!
Take 12 oil barrels, one stepladder, four bins and a bucket and the breathtaking tap dancing of eight incredible male performers for the powerfully potent cocktail of dance, acrobatics, music, hip hop and comedy that is Tap Factory on Tuesday 7 February. High-energy dance, explosive percussion and awe-inspiring acrobatics collide the company give new life to the most ordinary of objects in a show guaranteed to rattle the senses and set your toes tapping.
Dress to impress as Richard O'Brien's Rocky Horror Show gets ready to thrill you once more with its frothy, fun, and naughty moments from Monday 13 to Saturday 18 February. Follow squeaky clean college sweethearts Brad and Janet on an adventure they'll never forget with timeless classics, including Sweet Transvestite, Damn it Janet, and of course, the pelvic-thrusting Time Warp. It's a non-stop party! Tickets are already selling fast!
Slip into a sparkling Evening of Burlesque on Saturday 22 February for a scintillating night out of stylish cabaret, comedy, music and circus to truly tingle all your senses. Expect fun, feathers and fabulous costumes from the finest selection of specialty artistes, circus stars, comedians and champagne showgirls. It's the perfect night for everyone. Expect the unexpected with plenty of glitter and lots of glamour. It's cocktails and cabaret o'clock! Bottoms up…
But why try something new? Because it's good for you!
Here's five fabulous reasons why:
Medical experts all agree that seeking out new experiences -
Stimulates our brains, gets our neurons firing to create new synaptic connections and promotes a healthy learning pattern
Releases Dopamine – the pleasure hormone - into our bodies, making us happier and in turn healthier
Promotes Mindfulness by helping us to be 'in the moment' and provides a welcome respite from home and work tasks/issues
Inspires us to be more creative with our time and focus more on our wellbeing
Can shift our mindset, challenge our perceptions and encourage self-growth
Try a unique theatre experience at Blackpool Grand Theatre like Emma Kenny's The Serial Killer Next Door. It's a crime not to!
Visit blackpoolgrand.co.uk for full show listings and bookings or call the box office on 01253 290 190 for bookings and further information.
LISTINGS
Riot Act – Sat 16 July at 7pm
The Rock Orchestra by Candlelight – Wed 31 Aug at 7.30pm
Forbidden Nights – The Sexy Circus – Sun 25 Sep at 7.30pm
Emma Kenny – The Serial Killer Next Door – Mon 26 Sep at 7.30pm
The MP, Aunty Mandy & Me – Wed 28 & Thu 29 Sep at 7pm
A Celebration of Father Ted with Joe Rooney – Wed 12 Oct at 7.30pm
SPIKE – Tue 15 to Sat 19 Nov at 2pm & 7.30pm
Vampire's Rock Ghost Train – Sat 21 Jan 2023 at 7.30pm
Come What May – Wed 1 Feb at 7.30pm
Tap Factory – Tue 7 Feb at 7.30pm
The Rocky Horror Show – Mon 13 Feb to Sat 18 Feb at 5.30pm, 8pm & 8.30pm
An Evening of Burlesque – Sat 22 Apr at 7.30pm
Grand Theatre, 33 Church Street, Blackpool FY1 1HT
Box Office 01253 290 190
blackpoolgrand.co.uk
Facebook - @blackpoolgrand
Twitter - @Grand_Theatre
Instagram - grandtheatrebpl
Related
0 Comments