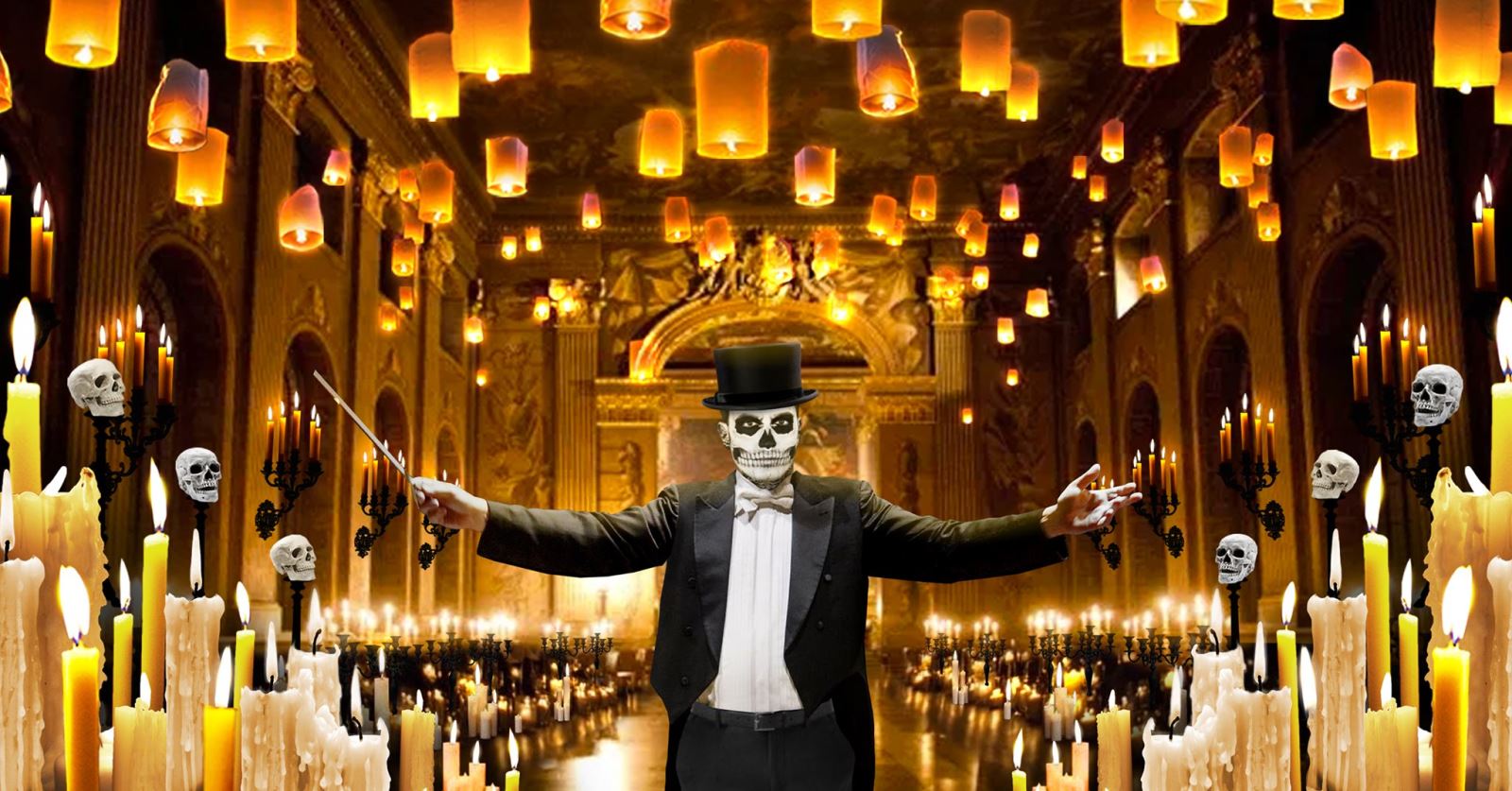 Fancy a bit of Blackpool Rock?
The Grand Theatre has the night out you've been waiting for with a Summer of Blackpool Rock this August! Get your air guitars at the ready for sweet live shows Rock For Heroes and The Rock Orchestra by Candlelight.
The Boys are Back in Town on Friday 26 August ready to raise the roof and rock through the night in the live music spectacular Rock For Heroes! UK's No 1 touring rock show features over twenty classic rock songs all performed by a sensational seven-piece live band, with amazing lighting and sound, in an explosive evening of big laughs and even bigger tunes!
Remember when Bon Jovi was Livin' on a prayer? and Prince was drenched in Purple Rain? What about When the Eagles checked in to The Hotel California? Rock For Heroes celebrates the legendary members of The Rock n Roll Hall of Fame and transports you back to the memories of hearing these iconic bands for the very first time. This superb show is packed full of incredible singers and musicians who will have you laughing out loud whilst rocking out in the aisles.
Light up your life with Blackpool Rock this Summer as The Rock Orchestra By Candlelight returns to the UK on Wednesday 31 August with a brand new 90-minute setlist featuring the biggest Rock and Metal tunes of all time, performed in stunning, candlelit surroundings. This creative chamber orchestra breathes beautifully dark energy into legendary Rock tracks in immersive settings. Skeletal players with rhinestone masks effortlessly switch between sublime melodies & powerful walls of sound, all bathed in a sea of candles. Crooked lurching towers, floating lanterns & giant head-banging puppets set the stage for an otherworldly musical experience. Expect to hear hits from Pink Floyd, Metallica, Slipknot, Black Sabbath, Rage Against The Machine, Linkin Park, Led Zeppelin, Evanescence, Guns N Roses, Queens of The Stone Age & many more.
Premium seats are also available for this incredibly atmospheric show in the Stalls or Dress Circle, which also includes a voucher for a T-shirt from the merchandise stand.
It's Been a Long Time Since We Rock and Rolled… Book your seats now for Blackpool Rock!
We know the legendary members of The Rock and Roll Hall of Fame, from Alice Cooper to The Who, but who are the new inductees for 2022?
The 37th Annual Rock & Roll Hall of Fame Induction Ceremony will take place on 5 November at Microsoft Theater in Los Angeles, California celebrating the incredible work of Pat Benatar & Neil Giraldo, Duran Duran, Eminem, Eurythmics, Dolly Parton, Lionel Richie, Carly Simon, Judas Priest, Jimmy Jam & Terry Lewis, Harry Belafonte, Elizabeth Cotton, Allen Grubman, Jimmy Iovine and Sylvia Robinson. Visit www.rockhall.com for more info.
For Those About to Rock… Blackpool Rock is here at The Grand this August!
Blackpool Grand Theatre will also rock on through this season with live music shows to suit every taste and genre. Pick up your tickets now for Bowie Experience, Anything For Love – The Meatloaf Story, Some Guys Have All The Luck – The Rod Stewart Story, Showaddywaddy, A Country Night in Nashville, A Spectacular Night of Queen and One Night in Dublin.
Check out www.BlackpoolGrand.co.uk for full show listings, details and bookings or call the box office on 01253 290 190.
LISTINGS
Rock For Heroes – Fri 26 Aug at 7.30pm.
The Rock Orchestra by Candlelight – Wed 31 Aug at 7.30pm.
Grand Theatre, 33 Church Street, Blackpool FY1 1HT
Box Office 01253 290 190
blackpoolgrand.co.uk
Facebook - @blackpoolgrand
Twitter - @Grand_Theatre
Instagram - grandtheatrebpl
Related
0 Comments