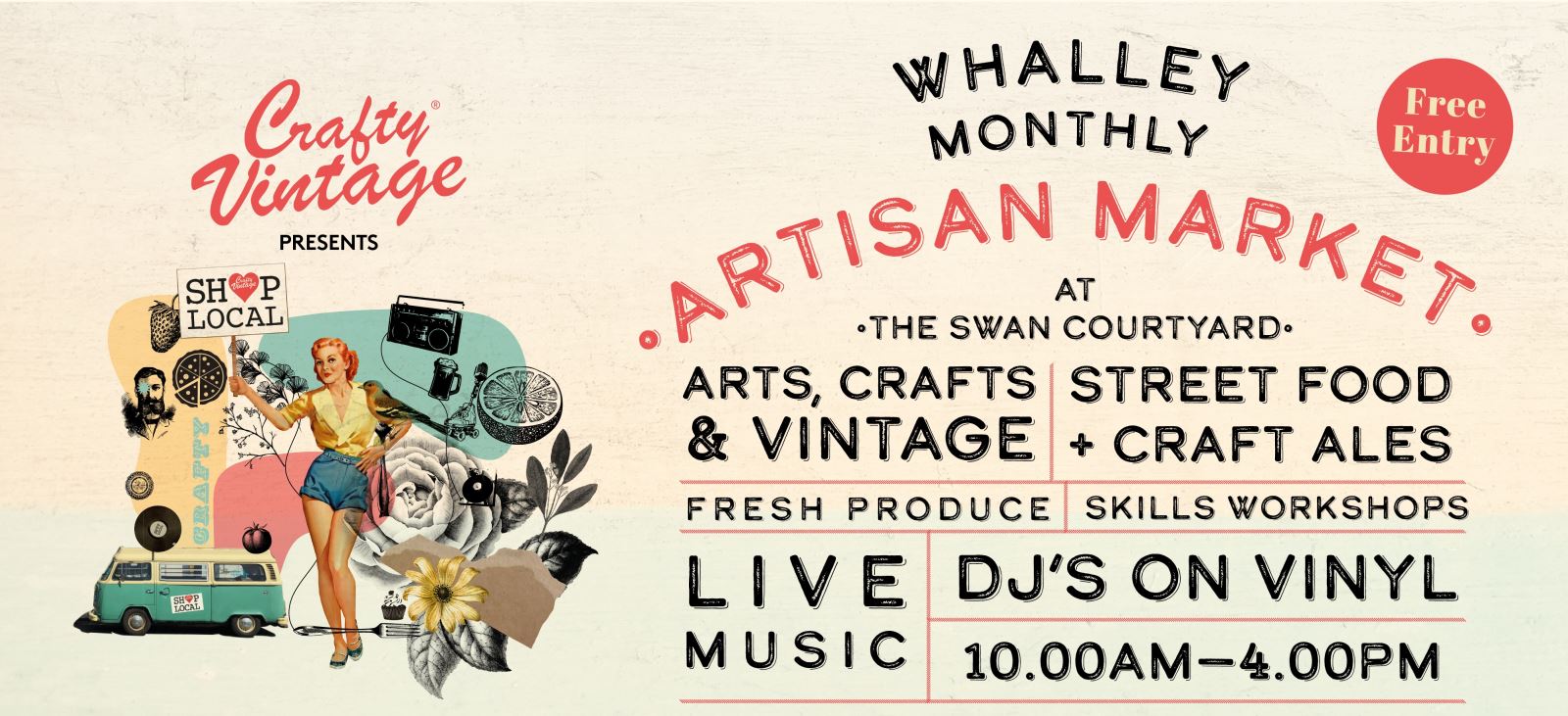 Whalley Artisan Market is set to return to Whalley this Saturday and Sunday with a fabulous range of products from local makers and creators.
This regular monthly market attracts visitors from all over Lancashire and beyond.
Several shops in Whalley are taking advantage of the crowds and will be open on Sunday too.
Many say it has become one of the busiest weekends of the month!
Marianne the owner of Precious, a gorgeous boutique on King Street in Whalley says "We love it when Crafty Vintage is in town, it really is worth opening on Sunday as we are guaranteed to be busy and we enjoy meeting all the new visitors this event brings to Whalley."
The Whalley Artisan market is set to return on Saturday 28th and Sunday 29th May.
Visitors can browse an array of artisan goods including; locally made gin, cheese, olives, cakes, plus handmade crafts, vintage and vinyl records.
The artisan market is located in The Swan Courtyard, just across from the Co-Op on Whalley Road and will be open to the public 10am – 4pm with an afterparty held within The Salvage House which now serves food.
To entertain shoppers on the day, there will be live music performed by Lois Elizabeth as well as laid back beats from DJ Bobby Rushton.
Streetfood is provided from a variety of trucks, including a converted Fire Engine which now serves up delicious neapolitan Pizzas alongside a vintage horsebox serving fairtrade coffee and teas.
Laura Johnson, director of Crafty Vintage said "Whalley Artisan Market has been very well received in the village, we have many regular returning customers and we thank them for supporting us and all the small businesses too."
Crafty Vintage is a regular social gathering where like-minded folk can meet, socialise, share ideas, gather inspiration and sell their wares in a bespoke unique marketplace. The award winning event company was created by Laura Johnson 11 years ago.
Regular markets and festivals are now held throughout the year at stunning locations across Northern England.
Entry to Whalley Artisan Market is free but please visit the website: craftyvintage.com to view the latest information and government guidance before attending.
Related
1 Comments