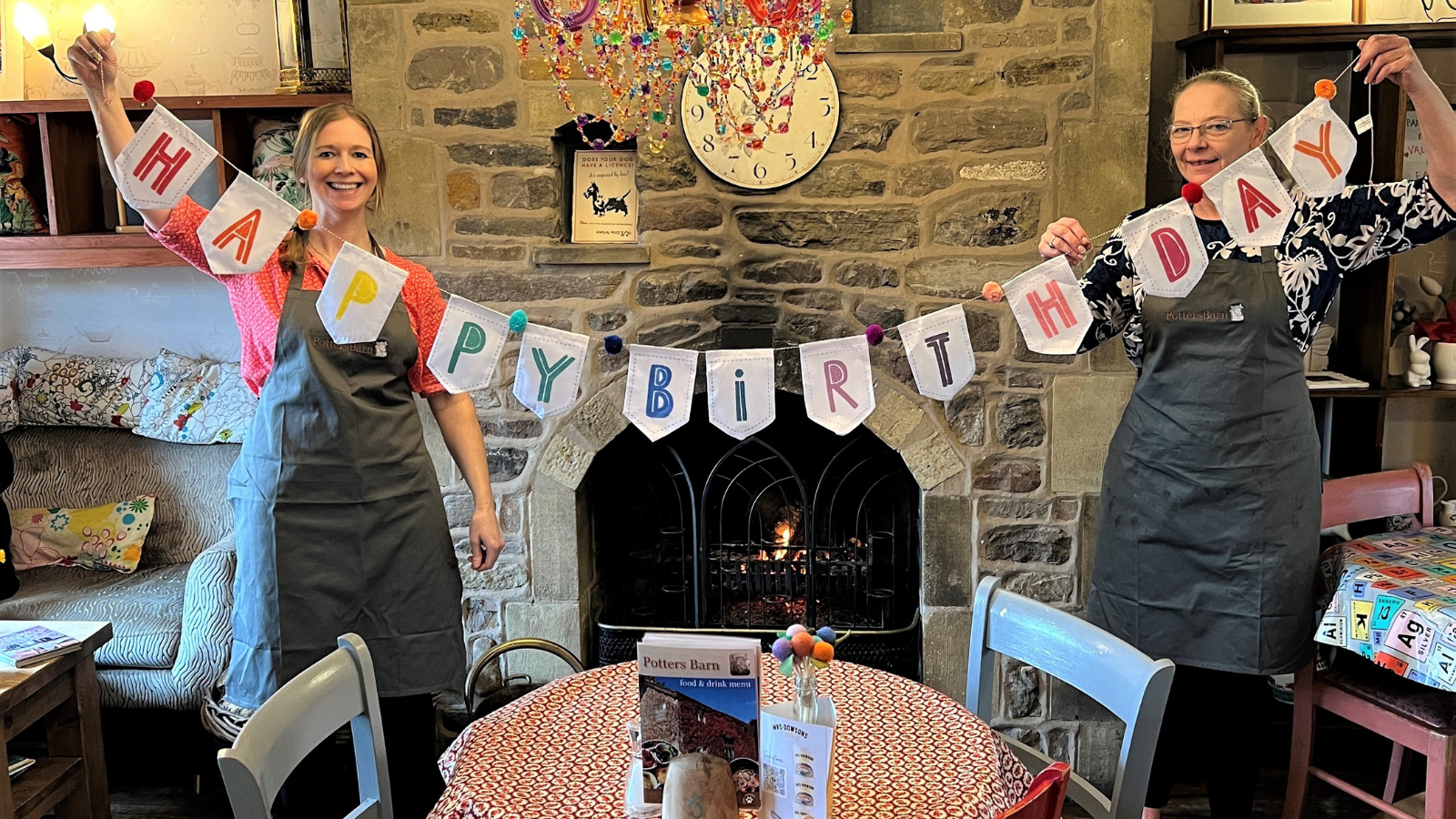 If someone would have told me, I'd be buying a café in a roman village called Ribchester and moving to a place called Chipping I wouldn't have believed them, and I certainly wouldn't have known where it was! Even though it was only an hour away from Haworth in West Yorkshire where I lived.
Ten years ago, I made the decision to become self-employed and Potters Barn was born. With a friendly café and located in the heart of the Ribble Valley, Potters Barn is a perfect fuel stop for those out on an excursion, whether that be walking with friends, your dog or as part of a cycling group, Potters Barn is a friendly, comfortable space for everyone.
Our pottery painting café is very popular with families, especially when the weather isn't being so kind. We also offer parties at weekends from birthdays to hen dos, baby showers to team building activities, whatever the celebration we can cater to it. With the pottery changing seasonally throughout the year, the hardest part is picking the pot! No matter what age you are, you can come along and get creative at Potters Barn.
Throughout the year we host painting and prosecco nights, a popular evening set in a relaxed environment where can enjoy delicious food, fizz, and painting with friends. Keep an eye on our events page for the next one!
The café is in a beautiful barn with exposed beams, an open log fire and shabby chic tables and chairs. The barn is also home to our popular gift shop, which you can find upstairs, supporting local artists produce, fairtrade pottery and upcycled creations from all around the world.
The atmosphere is welcoming, warm and friendly and the homemade food and cakes will leave you feeling happy as you leave and wanting more to return!
To learn more about Potters Barn and to plan your trip click here
Related
0 Comments