Blackpool's historic Grand Theatre has become the first theatre in the country to receive a National Policing Award for Safety by scooping the Licensing SAVI Award.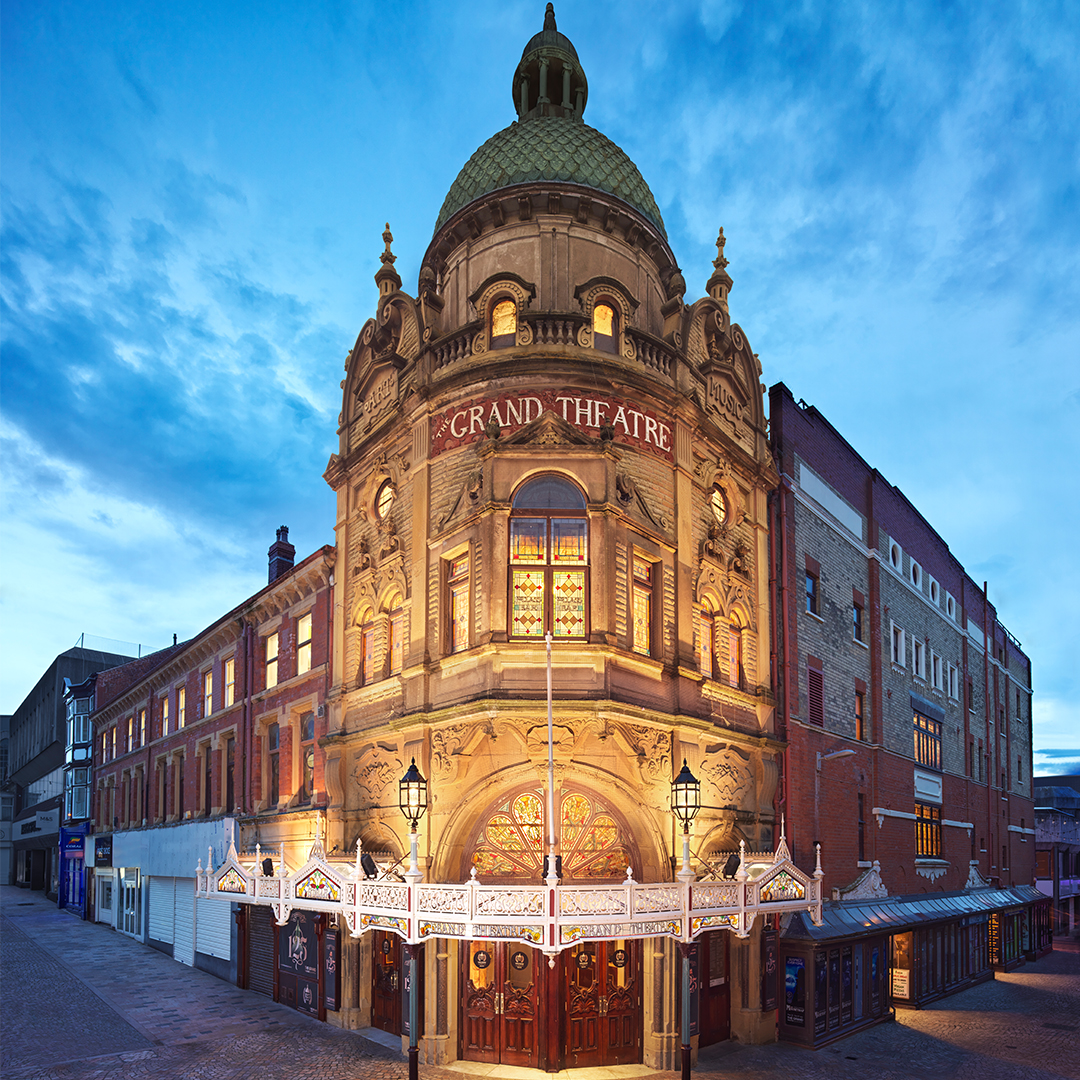 Situated in the heart of Blackpool's busy town centre, the Grand Theatre achieved this impressive accolade after successfully taking part in a pioneering, police-led initiative to improve the safety and security of its premises for the benefit of staff, customers, and local communities.
Available as an on-line self-assessment, the Licensing Security & Vulnerability Initiative (Licensing SAVI) brings together, for the first time, all the information that licensed premises need to comply with the requirements of local police and council licensing teams and achieve a star-rating. Participants will then have the opportunity to apply for Licensing SAVI accreditation and receive an award.
Shaun Gorringe, Operations Manager at the Grand Theatre, commented: "Blackpool Grand is delighted to be a pioneer for safety in theatres. The care and comfort we provide to our audiences is one of our top priorities and we hope that this accolade gives our visitors the confidence that we are meeting our responsibilities. We hope to see other theatres across the UK participating in the scheme."
The Grade II Listed Matcham theatre is one of Britain's premier heritage venues and a significant cultural heritage asset to the area. Originally opened in 1894, the four-tier auditorium with 1,053 seats helps companies create a range of atmospheres for audiences. Now owned by the Blackpool Grand Theatre Trust Limited, the Grand is a wonder of restoration and revival, presenting a full range of every performing artform as Blackpool's community theatre, Lancashire's preferred opera house and Britain's National Theatre of Variety.
Mark Morgan, Business Manager, Licensing SAVI, said: "It's great to see Blackpool Grand Theatre receive their accreditation. Speaking to Shaun, it was clear that the venue takes customer safety seriously and have considered the wider impacts of not just the venue itself, which has excellent measures in place, but also how procedures and operating practices can influence safety beyond the venue's footprint. It's pleasing to see a few theatres across the country registering with Licensing SAVI and all scoring well."
Licensing SAVI was developed at the request of the Home Office by Police Crime Prevention Initiatives (Police CPI), which works alongside the Police Service to deter and reduce crime. As well as provide safer and more secure venues for managers, staff, customers, and local communities, it also seeks to reduce demand on Police Forces, NHS Ambulance Services and Accident & Emergency Departments.
A YouGov survey of 5,050 adults aged 18-45 in England and Wales commissioned by Police CPI between 16 August – 5 September this year, found that 79% of adults agreed with the statement that 'recent publicity around the safety of women and girls has made it more important for licensed premises to improve their safety procedures'. While the research found theatres were regarded as safer than most other licensed premises, Licensing SAVI can help them raise security to 'an even higher level', with a total of 52% of adults wanting safety improvements in theatres with the largest call for improved safety coming from women at 56% - ten percentage points higher than men.
Licensing SAVI covers critical issues like responsible drinking, drugs misuse, violent behaviour and safeguarding vulnerable customers through to preventing opportunist theft and improving physical security, such as lighting and CCTV. It also covers drink spiking and the use of date rape drugs, which have hit national headlines in recent months with a number of victims from around the country saying they have been assaulted with needles.
Most measures included in Licensing SAVI can be introduced quickly and at little or no cost.
The first police award of its kind, Licensing SAVI aims to support the licensing trade and is backed by the National Police Chiefs' Council and Project Servator, a police-led vigilance scheme to deter terrorist attacks at crowded-places.
Related
0 Comments