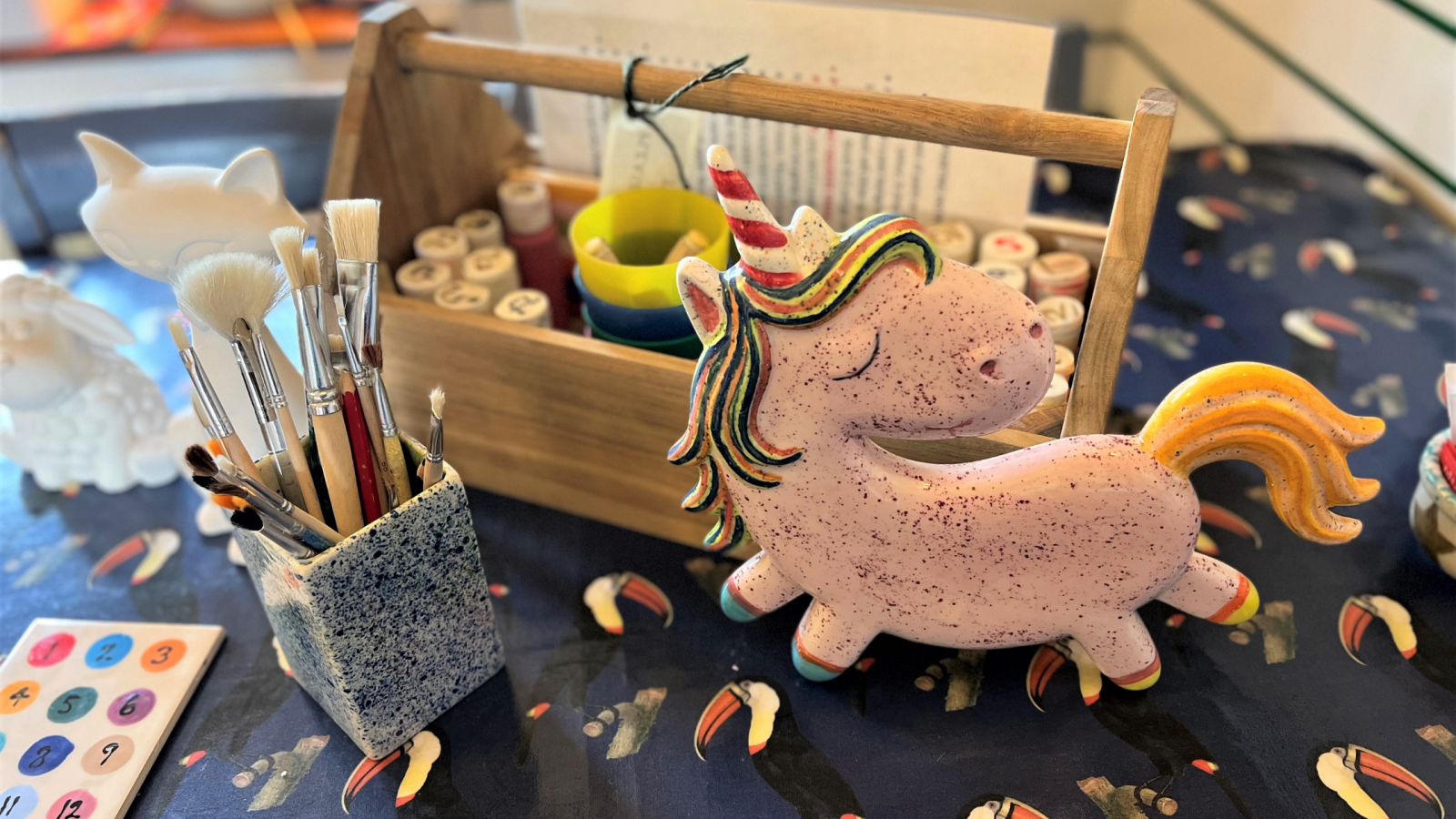 Potters Barn is set in a beautiful barn, in the heart of the Roman village of Ribchester. With a secluded garden and an open fire, Potters Barn is a friendly, comfortable space for everyone.
As a pottery painting café, you can come and paint pottery any day of the week, or if you have a celebration coming up check out the events room located upstairs in the barn.
Whether you are on holiday, catching up with friends or looking for somewhere to entertain the kids on a rainy day, head down to Potters barn to catch up, relax and get creative.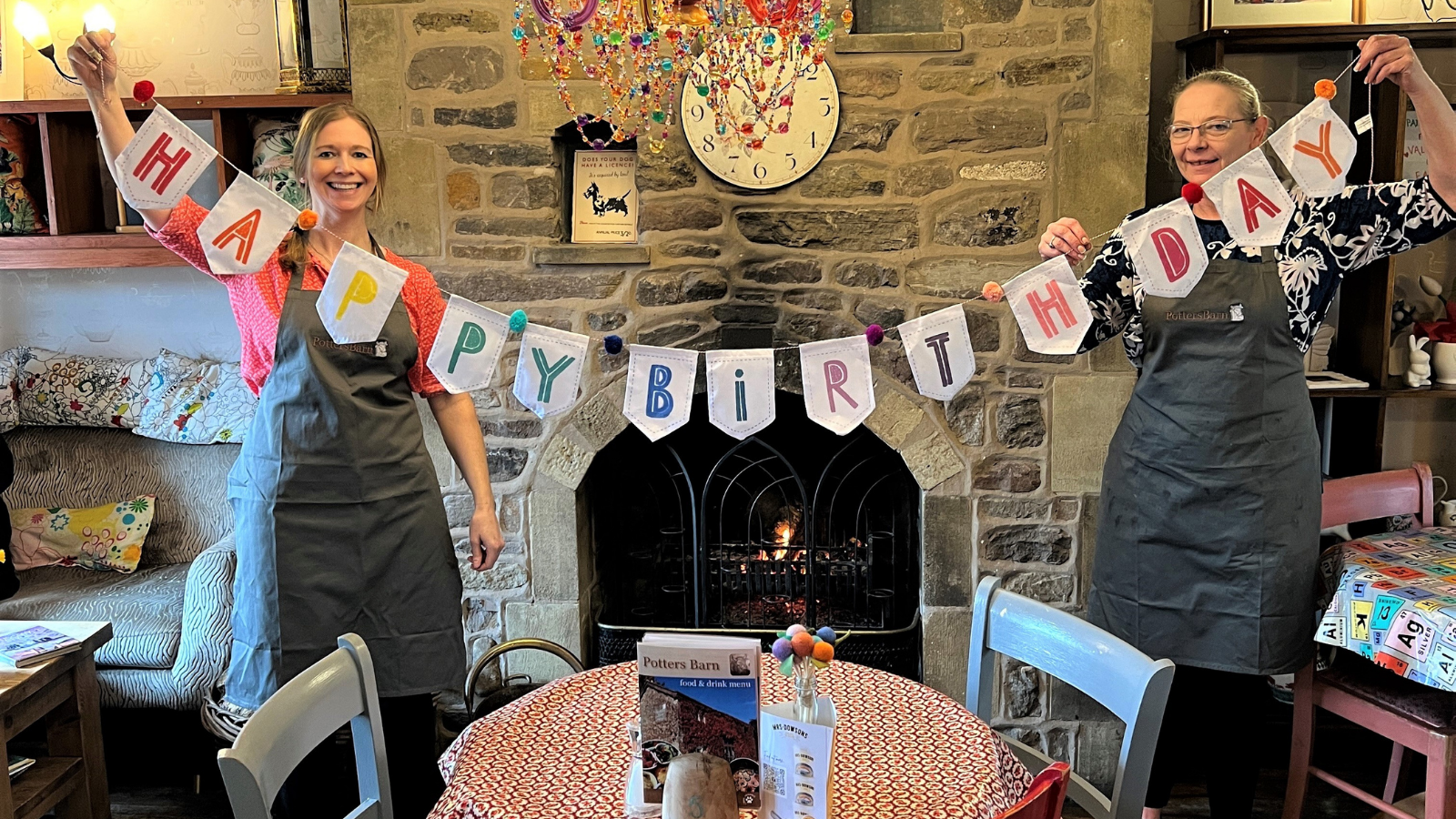 To celebrate the 10-year anniversary, Potters Barn have put together 10 reasons why you should visit them...
1. Everyone is welcome at Potters Barn - even your furry friends! So next time you are on a long dog walk, stop off and recharge at Potters Barn.
2. We are open 7 days a week – we even offer regular painting and prosecco nights throughout the year. Keep an eye out on our events page for more information!
3. We serve homemade wholesome food from local suppliers in our café. We know how important it is to cater for everyone, that's why you can find a range of gluten and dairy free options.
4. Not only are we a pottery painting café, but we are also home to a popular gift shop where you can find a selection of local artist produce, fairtrade pottery and upcycled creations from across the globe.
5. We have a beautiful outside space with a shelter, so you can make the most of our stunning views of the Ribble Valley.
6. We run a takeaway service so you can enjoy a picnic in the park and even enjoy a Mrs Dowson's ice cream!
7. We do our bit for the planet by recycling, re-filling, selling fair-trade produce and keeping our plastic usage to a minimum.
8. We are licensed, cheers!
9. We serve delicious homemade food, excellent cakes and even dog biscuits for the furry friends.
10. We are on the Lancashire cycle route, we welcome, muddy boots, two wheels, and furry paws!
See you Soon!
Related
0 Comments