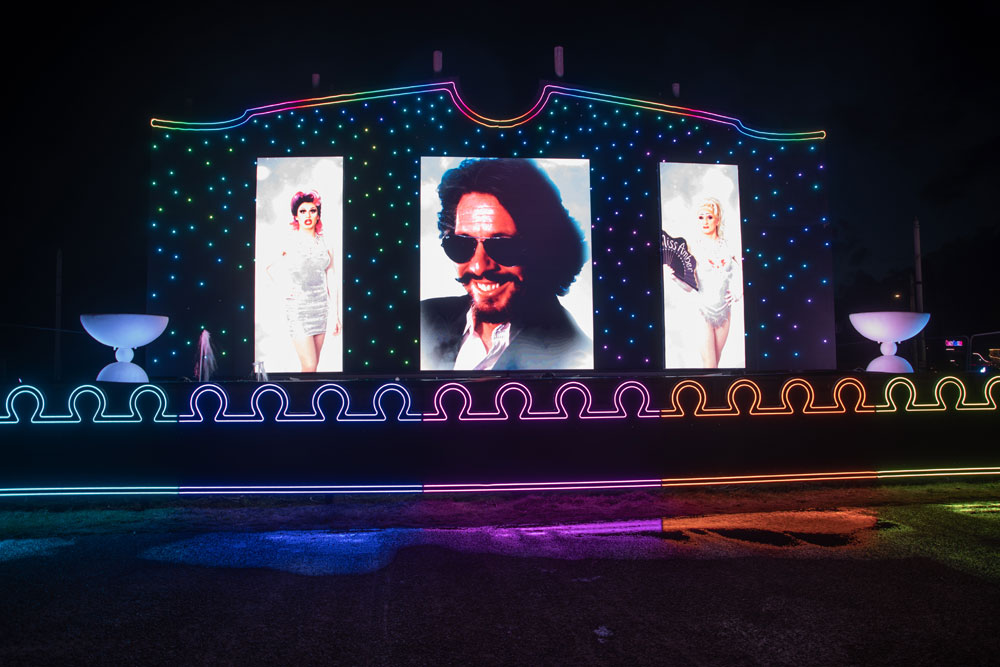 The finishing touches have been made to a fabulous new feature on Blackpool Promenade – with a little help from the resort's drag talent.
The Venus Reborn tableau at South Beach was originally created by Laurence Llewelyn-Bowen, the Illuminations' creative curator, back in 2008 as a water feature with Greek gods, fountains and LED lighting.
Fast forward to 2021 and it has been reimagined by the star of Changing Rooms as Venus Remixed, a drag-themed attraction with three giant digital screens.
Drawing its inspiration from local drag artists, it incorporates a brand new sound and light show featuring a dazzling tribute performance of the song, Venus, originally by 70s pop legends Bananarama.
Star of the digital show is DJ Zoe from the Funny Girls burlesque bar who performs alongside Miss Amber, Scarlett and Marie La Rae. There is even a tongue-in-cheek cameo performance from Laurence himself.
Filmed at the world-famous Tower Ballroom, the performance has a dazzling array of colourful costumes, glittering sequins, show-stopping feather head-dresses and lashings of lip gloss!
Laurence said: "Venus Remixed is truly a celebration of all things glamorous.
"I loved the original concept, but this newly-worked version featuring one of the catchiest songs of the 70s has the ultimate feel-good factor. I defy anyone to go and stand in front of the tableau and not join in what is a spectacular song and dance routine."
The Venus Remixed digital show plays every 10 minutes during the Illuminations, which this year run every night until January 3.
Related
0 Comments