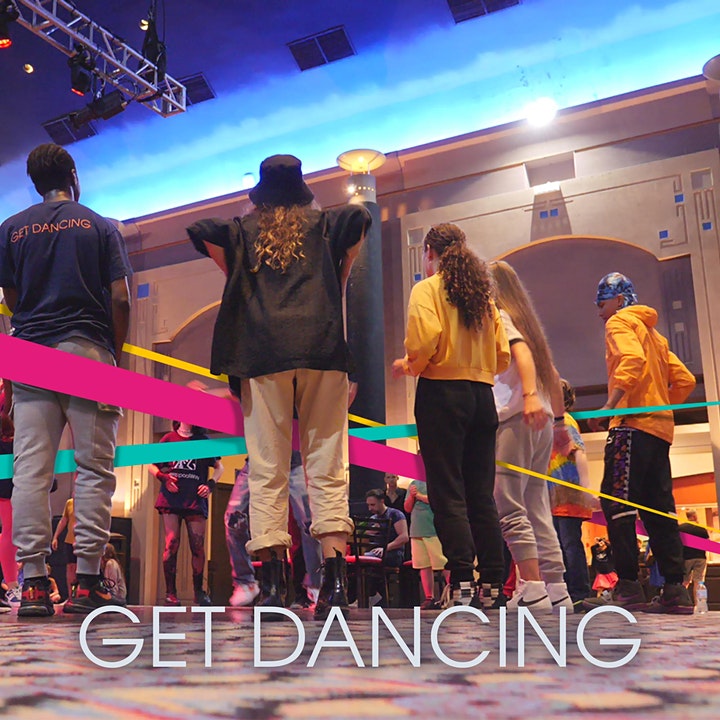 Showtown in partnership with community arts organisation, LeftCoast and Blackpool based dance company, House of Wingz are appealing to the public to become an exciting part of Blackpool's history.
We are looking for volunteer extras to join us and create something special as we film the town's newest dance craze, the "Blackpool Way", in the Empress Ballroom on Monday 27 September, 2021.
"The Blackpool Way" is inspired by the town's own vibrant dance legacy. The dance was inspired by over 125 public submissions, who earlier this year sent in their favourite dance moves to us for the "Get Dancing" project. It has been created to be danced by all ages and abilities.
To celebrate Blackpool's dance heritage, filming will take place this month in a variety of significant Blackpool locations. This "Get Dancing" film will be showcased in the resort in October. On Monday 27 September, House of Wingz will be working with a number of local dancers, community groups and volunteers to perform the "Blackpool Way" in the beautiful Empress Ballroom as part of the final scenes of the film and we need your help!
We would like to encourage people of all ages to come forward to learn and perform the new dance. What better place to fulfil a lifetime ambition than dancing in one of Blackpool's most iconic venues, at the heart of the world of dance!
Volunteer extras needed on Monday 27 September ,1pm – 4pm, at the Empress Ballroom in the Winter Gardens, Blackpool. Refreshments will be available on arrival ahead of a full briefing at 1.15pm.
Anyone can get involved, regardless of dancing experience – you just need to register to take part at www.eventbrite.co.uk/e/volunteer-to-be-an-extra-tickets-175323085067 or you can call our Get Dancing hotline on 01253 478624.
What are you waiting for? Get involved and 'Get Dancing' the 'Blackpool Way!' See the dance in full here www.getdancing.uk
Registration for this event will close on: Friday 24 September at 5pm.
For more information, please email info@showtownblackpool.co.uk.
Related
0 Comments