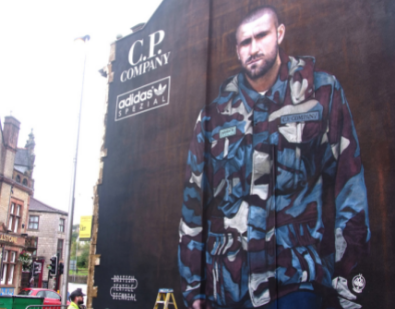 The small Lancashire market town of Darwen woke up today to find a massive mural of England and Manchester United footballer Luke Shaw on the side of an iconic period building in its town centre.
The 40-foot-tall painting in Darwen, Lancashire, is by Sheffield-based mural artist Peter Barber based on a photograph taken recently by legendary rock music photographer Kevin Cummins.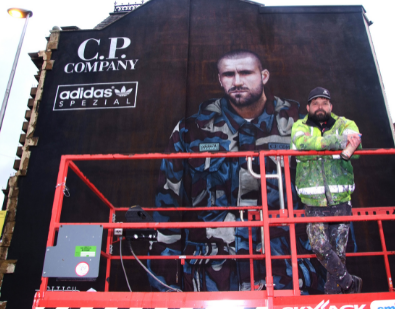 Peter famously painted an NHS mural (commissioned by the National Portrait Gallery) of a nurse on the corner of Thomas St in Manchester last year. He has recently worked with a number of high profile fashion companies including Prada, Gucci and Dior.
The painting has transformed what was a drab, peeling and neglected wall of a former bank building in the town centre.
The piece was commissioned and paid for by adidas, for whom defender Luke Shaw is a brand ambassador. It celebrates the forthcoming collaboration between adidas Spezial and premium Italian casual wear brand C.P. Company who are about to launch a huge retrospective exhibition in the town.
Luke scored England's goal in the nail-biting 2020 European Championship Final against Italy earlier this summer and is a fitting subject for a mural in Darwen - the town that gave birth to professional football globally back in 1870 which was recently depicted in the Netflix series The English Game.
The mural unveiled today, Tuesday, September 28, ties in with 'Cinquanta', a retrospective exhibition of C.P. Company's illustrious archive in Darwen as part of the British Textile Biennial. In the mural, Luke wears the Haslingden jacket from the forthcoming C.P. Company x adidas Spezial collaboration - a two piece capsule which will get its exclusive global reveal at the exhibition. The collaboration between C.P. Company and adidas Spezial is one of a number of collaborations that have been created to celebrate C.P. Company's 50th anniversary.
Gary Aspden is the designer and curator of adidas Spezial. He is Darwen born and bred who often cites his hometown as an inspiration in his work. He was instrumental in bringing the project together through his close friendship with C.P. Company president Lorenzo Osti. The two of them shot a film for C.P. Company called 'Eyes On The City' in East Lancashire in 2018 which is where the connection between C.P. Company and Darwen began.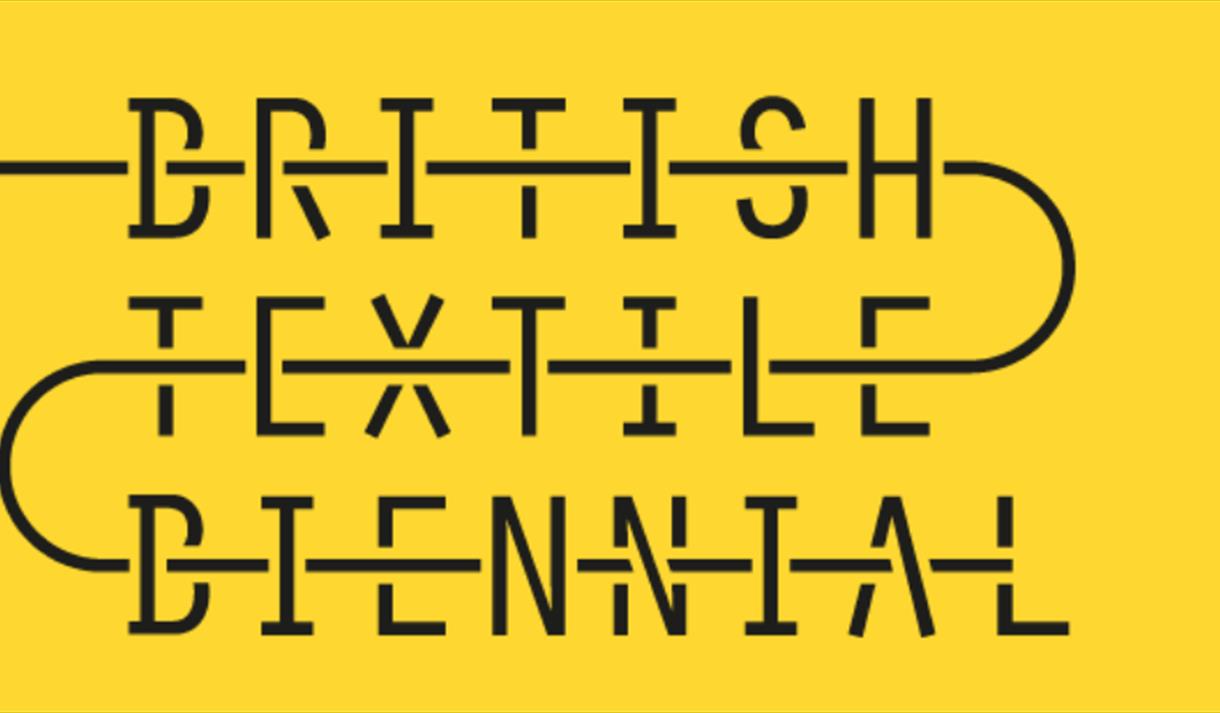 'Cinquanta' is one of the lead events of the British Textile Biennial starting on Friday, October 1, 2021.
The Biennial celebrates the Pennine Lancashire's strong textile, weaving and cotton heritage.
The C.P. Company 'Cinquanta', (which translates as 50) celebrates the Italian sportswear company's 50th anniversary. It features archive pieces from the label's history in a re-purposed basement car park space by Darwen Market from October 1st to 10th. It has been orchestrated by Gary Aspden, who previously exhibited a vast collection of adidas trainers in the 'Spezial' exhibition for the British Textile Biennial in 2019.
The exhibition is in association with Nightsafe - a local charity that tackles youth homelessness. The exhibition aims to raise funds for a new Nightsafe hostel in Darwen through exclusive t-shirts, posters and stickers alongside public donations. Darwen has a significant Italian-heritage population and excitement in the town is growing as the exhibition attempts to breathe new life into a town hit hard by Covid.
It also coincides with the biggest free admission music festival in the country - Darwen Live. The festival features a plethora of talent including headliners Shaun Ryder's Black Grape, Hoosiers and home grown talent The Illicits. Full line-up www.darwen.live
The artwork took around 4 days to complete and artist Peter Barber admitted he struggled to get it finished on time due to the amount of people who were stopping and complimenting his work. He said that the response from the public in Darwen had been overwhelmingly positive.
Council Leader Mohammed Khan CBE said: "This incredible piece of art is a real talking point and builds on the ambition to bring new cultural ideas and audiences to the borough and the wider region."
Related
0 Comments