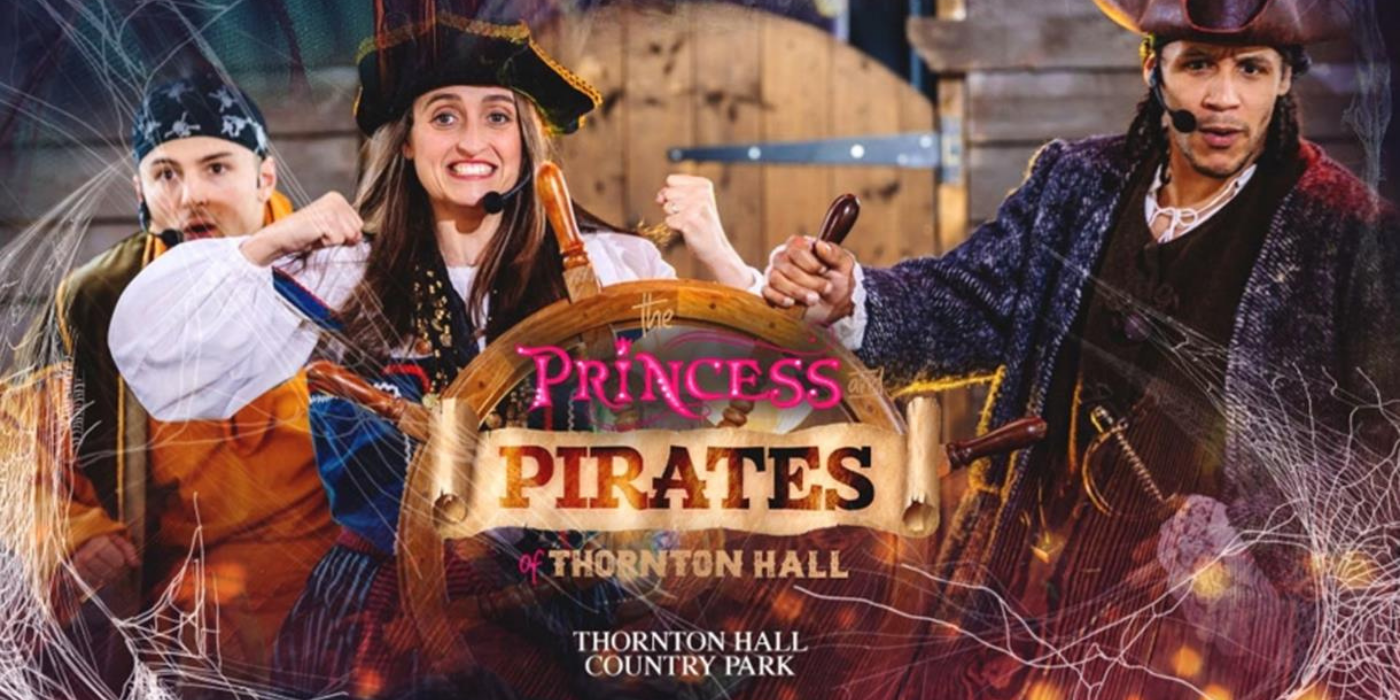 Thornton Hall – Princess and Pirates
This weekend is the final two days of Thornton Hall Country Park's Princess and Pirates event. This fairytale day out is jam packed with fun for the whole family. Including a Swashbucklers Bay Pirate show, The Fairytale Princess sing-a-long show, a treasure hunt and much more…
Even better entry to the farm is now included and if you come in fancy dress you can be in the chance of winning an amazing prize.
Click here for more information.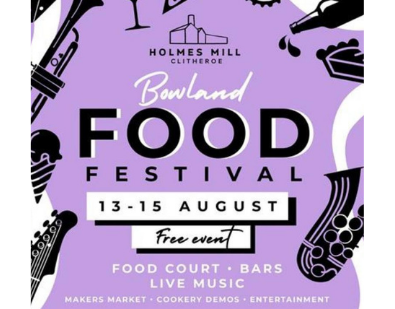 Holmes Mill is a foodie's paradise with one goal – to bring you a wonderful showcase of the finest, tastiest and the healthiest food and drink from producers, farmers and growers from Bowland, Lancashire and beyond!
You can expect a fun-filled weekend of live music, entertainment, artisan prdocuers, street food vendors and much much more!
Click here for more information
This FREE city centre event takes place on Saturday between 12noon and 4pm where the event will take over the city's flag market. Hosted by Pete Wicks, organisers have confirmed a great line up of talent including TV legend Martin Kemp, UK's hottest party-band Boomin, Lancashire's favourites Ska Face and chart toppers Rak-Su.
Click here for more information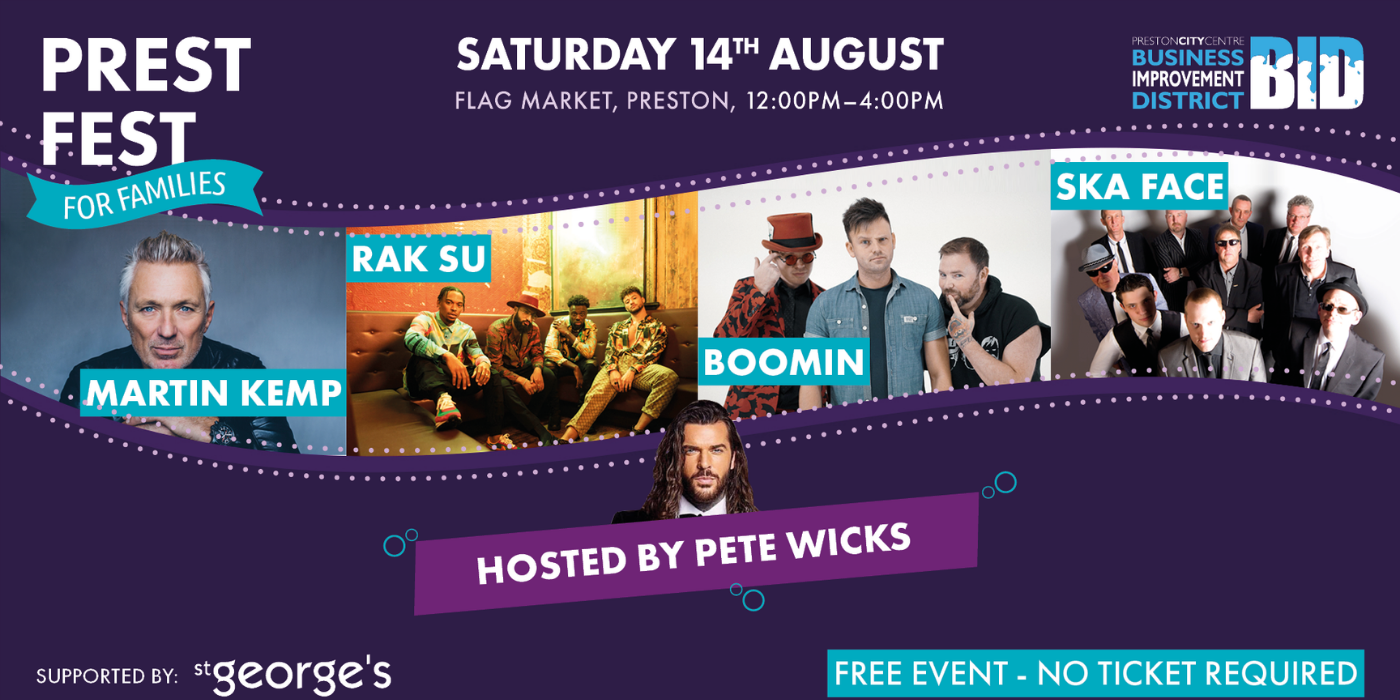 From 6:30PM the Flag Market will turn into an enclosed arena as PrestFest get underway – featuring an international line up of DJ's including Todd Terry, Freemasons, The ShapeShifters and Jax Jones!
Click here for more information
Outdoor Theatre: A midsummer Nights Dream
Perfectly scripted for the outdoor stage, join Heartbreak Productions for Shakespeare's most-loved comedy, a Midsummer Night's dream, like you've never seen it before!
A story of order and disorder, reality and appearance and love and marriage. The story follows a troupe of actors deep into the enchanted forest – a dream world of flying fairies, mistaken identities and love triangles.
Click here for more information
The first of these special events takes place in the beautiful setting of Avenham Park where families are invited to join in storytelling and illustration workshops full of inspiration and fun, exploring themes around family and what family means to them. Join in with actor Melanie Ash's creative storytelling and drama workshops – full of inspiration and fun. Every hour, on the hour, lasting 45 mins. Bring along your own deckchairs or picnic blankets to watch the show!
Click here for more information
Farmers Market at Houghton Tower
A celebration of fresh ingredients grown or reared local to Lancashire. Farmers and growers are joined by bakers, confectioners and craftsmen and women to make it a great day out.
Click here for more information and to see a list of the key traders
For more events taking place this month in Lancashire, click here
Related
0 Comments