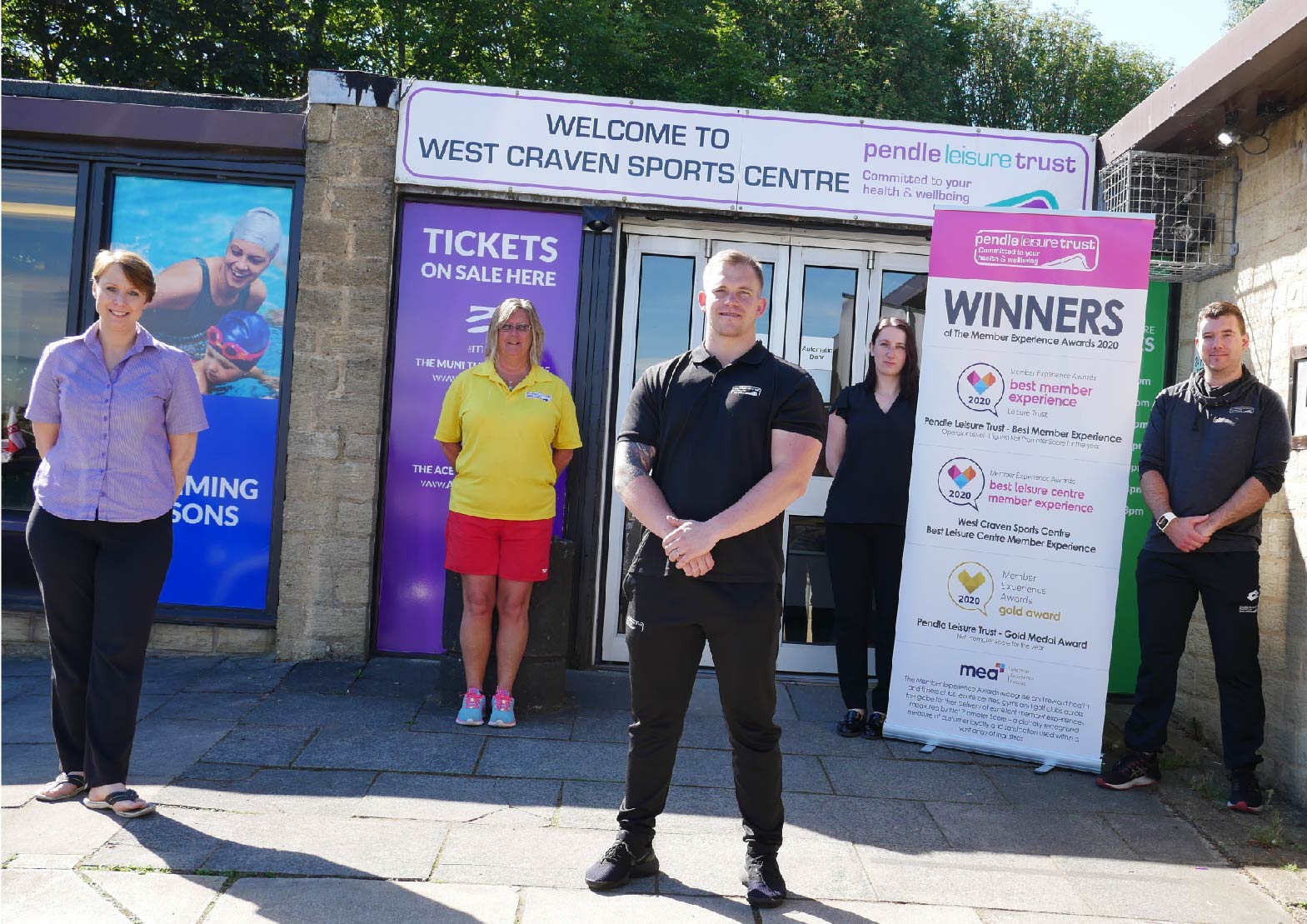 The Member Experience Awards recognise and reward health and fitness clubs, leisure centres, gyms and golf clubs across the globe for their delivery of excellent member experiences – and 2020 was the first time Pendle Leisure Trust had entered the awards.
The Trust beat off competition from health clubs in America, Australia, Wales and the South of England, to clinch the titles measured by Net Promoter Score – a globally recognised measure of customer loyalty and satisfaction used within a vast array of industries.
The Member Experience Awards are the health and fitness industry's only awards programme based solely on Net Promoter Score as an objective measure of quality.
• Pendle Leisure Trust won Best Member Experience – Operator Level – achieving the highest Net Promoter Score for the year
• West Craven Sports Centre, Barnoldswick, won Best Leisure Centre Member Experience
• Pendle Leisure Trust won a Gold Medal Award for achieving a Net Promoter Score for the year within set target boundaries. This Gold Medal Award means PLT's facilities and staff exhibited above average performances in their member experience delivery
Winning one of these awards requires a true customer first approach and unwavering focus on making the member experience part of everything an organisation does every day.
Pendle Leisure Trust's Chief Executive, Alison Goode, said: "We are absolutely delighted to have been recognized for the professional, friendly service we provide to our customers in helping them to achieve their fitness goals.
"We pride ourselves on making sure all our members and customers always receive the best possible service, both through our facilities and our staff –
and even though we don't need an award to let us know we are doing a good job – it is nice to receive and be acknowledged."
Related
0 Comments