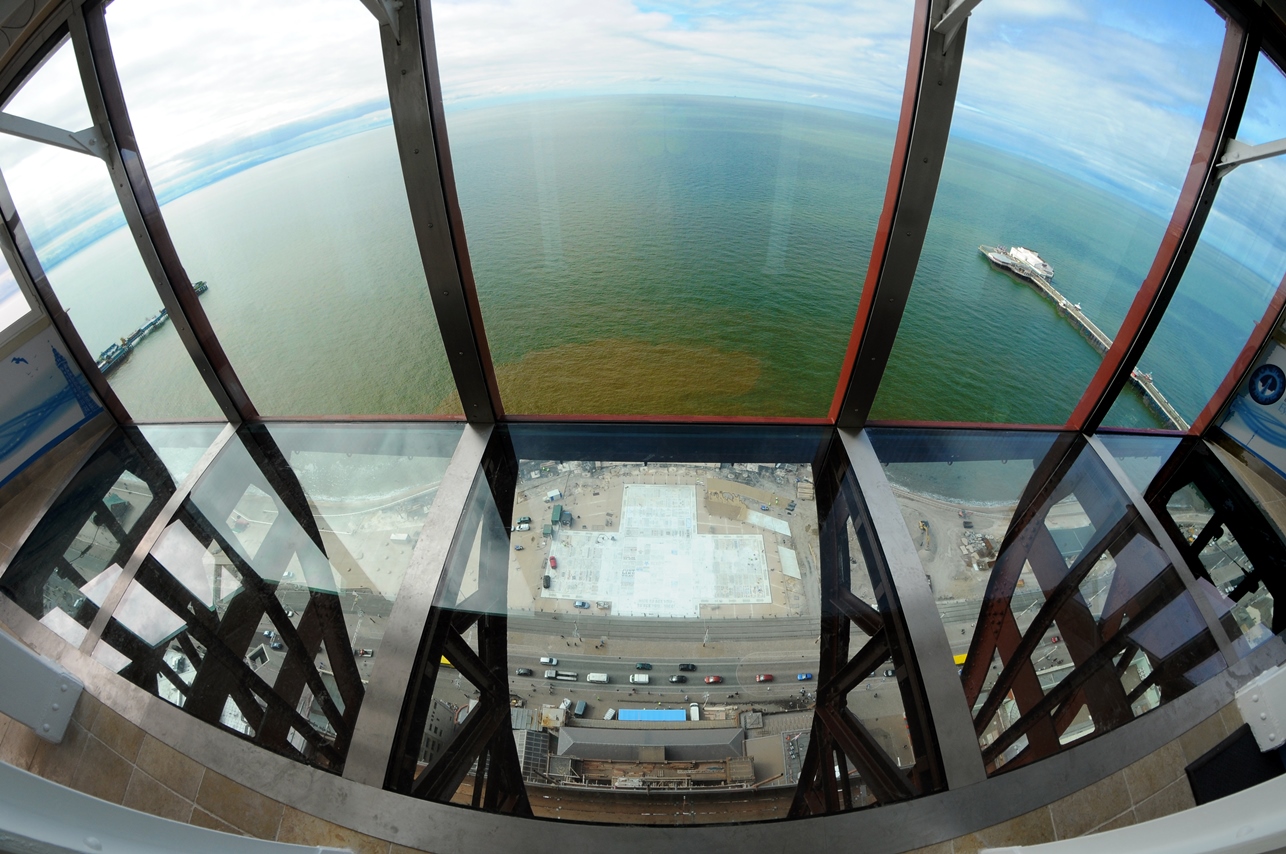 The Blackpool Tower Eye, Madame Tussauds Blackpool and Sea Life Blackpool are counting down to once again welcoming back visitors from Monday 17th May. The performance based attractions of The Blackpool Tower Circus and The Blackpool Tower Dungeon will re-open on Saturday 22nd May. For the team in Blackpool, re-opening day cannot come soon enough!
Kate Shane, Head of Merlin Entertainments, Blackpool, said: "Our attractions are built for visitors, we are a people place and we cannot wait to welcome visitors back once again.
"It has been a long time coming – but the day is almost here and we are all looking forward to a bumper season ahead. We are certainly heading into a UK staycation boom and what better place to spend this than in Blackpool. We cannot wait to see the resort alive and buzzing with people once again!"
During the course of the pandemic, the Aquarists at Sea Life have worked every day, nurturing and caring for over 2,500 creatures. Spending time with them one on one, and even singing to them to keep them company.
Meanwhile, over at Madame Tussauds, the stylists to the stars have been hard at work behind the scenes ensuring the figures look their very best for when 17th May arrives.
Like the rest of us, our celebs have undergone some change during lockdown, whether it's a new hair-do or a new job, so visitors can expect to see some refreshed celebs when they return!
Ariana Grande has become engaged, Wayne Rooney has moved into management and into suit attire and Mo Farah has of course appeared in I'm a Celeb so a few changes of clothing for him … to mention but a few!
Stuart Jarman, General Manager of Madame Tussauds and Sea Life, added: "We are overjoyed to be able to get back to doing what we do best, helping our guests to make magical memories, and so we can't wait to see our attractions re-open on Monday.
"The final touches are now being put to our A-listers at Madame Tussauds and, at Sea Life, our creature care team are preparing our residents for the returning buzz of the public!"
The Blackpool Tower Circus has performed through two world wars since its opening in 1894, with the pandemic being the first time the show has been unable to go on!
Resident Circus clowns, Mooky and Mr Boo, are the 9th generation in their circus family and have spent lockdown rehearsing in anticipation of reopening. They promise lots of new death defying acts to wow and thrill audiences!
Kenny Mew, General Manager of The Blackpool Tower, said: "We are absolutely thrilled to be welcoming visitors back to The Blackpool Tower after months of preparation and planning.
"We look forward to seeing all of our guests, both returning and visiting for the first time, for the ultimate Blackpool experience.
"There are certainly lots of "smile" moments promised at The Blackpool Tower this year!"
In line with Government guidance, The Blackpool Tower's iconic ballroom is currently unable to re-open until 21st June. However, guests will be in for a treat following a £1.1M refurbishment which has taken place during lockdown.
Covid-safe measures will be in place across all attractions with compulsory face coverings for all visitors, unless they are exempt.
For further details on re-opening and how you can book a guaranteed ticket, visit: https://www.theblackpooltower.com/tickets-passes/
Related
0 Comments