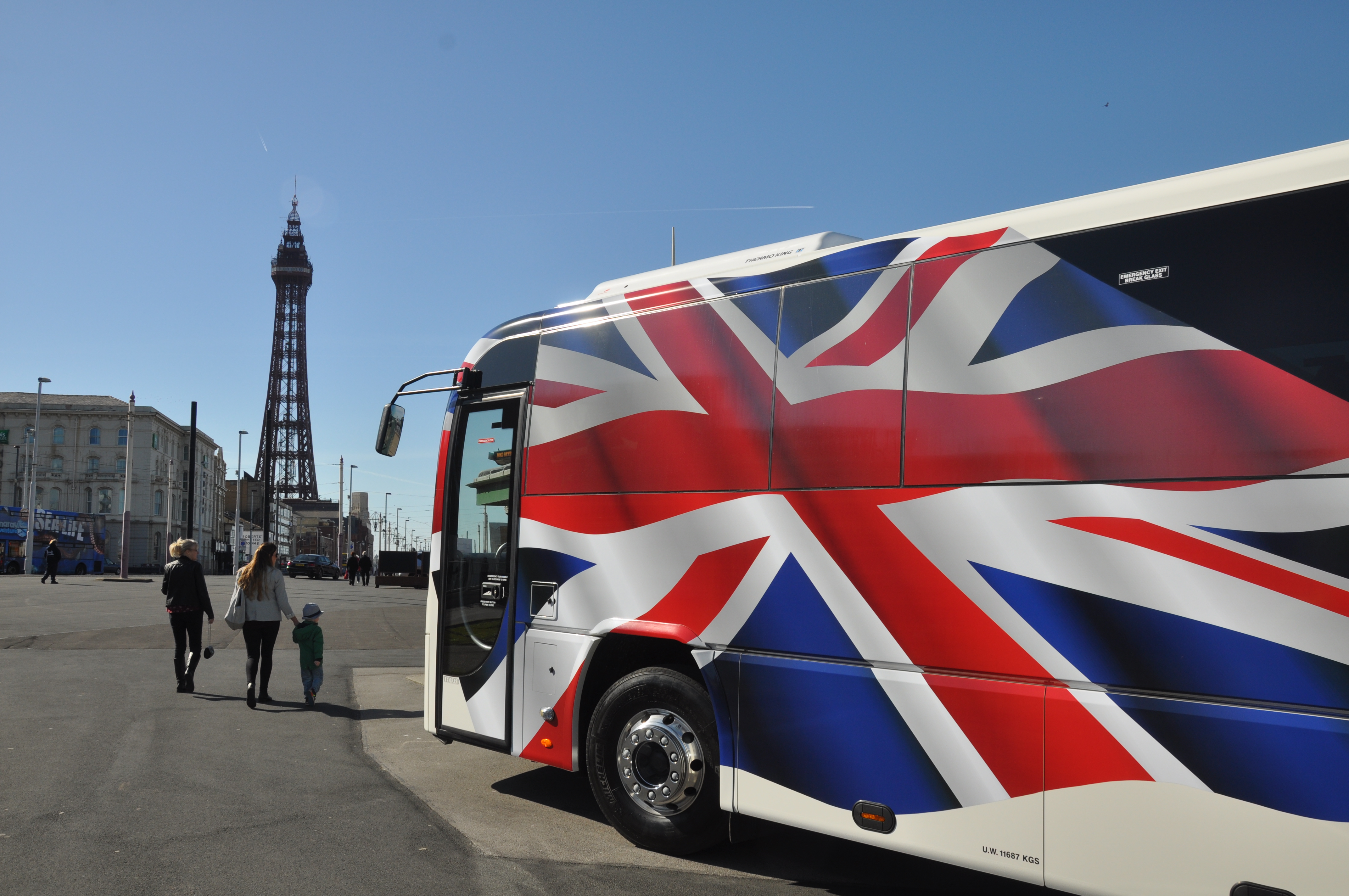 Blackpool has pledged its support to the UK coach industry by offering free parking for the remainder of this year.

The offer, which will be introduced in time for the next Bank Holiday weekend at the end of May, will allow coach operators to stay on Blackpool Council-owned car parks for up to 72 hours without charge.
It forms part of the Council's wider commitment to tourism recovery in the resort. Last month, it announced a £1m support package including a two-month extension to the traditional Illuminations season.

The scheme, which is intended to help an industry that was badly hit during the COVID pandemic, will run until the end of that extended Illuminations season on January 3, 2022. The Confederation of Passenger Transport, the national trade association representing professional operators of buses, coaches and light rail systems, welcomed the news, describing Blackpool as "the capital of UK coach trips".
A CPT spokesperson added: "The decision to offer free coach parking for up to 72 hours for the remainder of the 2021 season will help to encourage coaches to return after a challenging year. Hopefully the coach parks of Blackpool will be full once again."

Cllr Mark Smith, Cabinet Member for Business, Enterprise and Job Creation on Blackpool Council, said: "Blackpool has a long-established relationship with the coach industry, which brings in hundreds of thousands of visitors to Blackpool each year, contributing millions of pounds to the local economy. "We see it as vitally important that coach operators are able to bounce back as quickly as possible."
Jane Cole, the CPT President and Managing Director of Blackpool Transport, said it was "a fantastic gesture of support".
Related
0 Comments