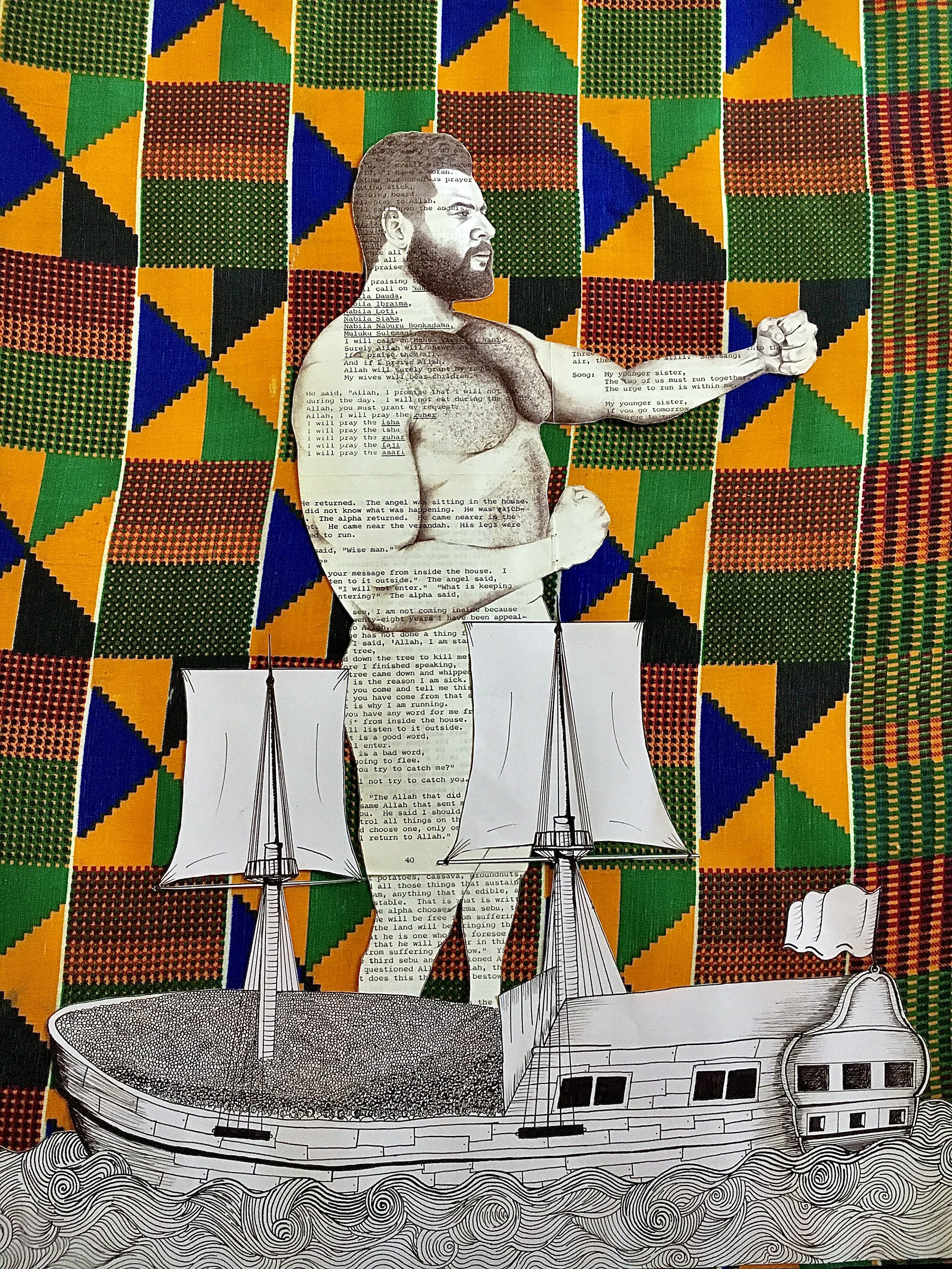 Artists chosen by local young people to celebrate equality, fight racism and make positive change will be displaying their work across Lancaster from November 27.
Voices: Sparking Conversations in Art will be a multi-venue exhibition by three emerging black artists from the UK displayed outside Lancaster's City and Maritime Museums and The Cornerstone in Sulyard Street.
By placing the work outside prominent buildings, the aim is to encourage the community to think about Lancaster's Black history and discover new and exciting art while walking through the city during lockdown.
The exhibition is the culmination of the Changemakers project run by Lancaster-based visual arts organisation, GRAFT, and involved teenagers participating in Zoom workshops to explore the role of art in activism, learning about the lack of opportunities and exposure for artists of colour in the UK, and researching and choosing artists to commission.
Lancaster City Museum manager, Rachael Bowers, said: "We are very excited to be supporting GRAFT in sharing exciting work from Black artists with the people of Lancaster.
Many of us have experienced the positive effect that the arts have on our wellbeing during lockdown and this project gives people a reason to get outside and engage with culture while enjoying a socially distanced walk."
The exhibition will be accompanied by an online map and curated digital space which can be viewed at https://voices.hotglue.me/
The artists were selected and commissioned by young people taking part in a cultural and creative education programme run by Lancashire Youth Challenge(LYC), Lancaster District Cultural Education Partnership(Culture Co-op), Lancaster University and Curious Minds.
Six young people aged 13-17 have worked with GRAFT to curate the exhibition which runs until December 18. One of the group said: "I've found it really interesting to meet artists and learn about racism. I want this exhibition to spread awareness about racism in Lancaster."
The selected artists are Habib Hajallie, of Lebanese and Sierra Leonean heritage, who creates striking drawings in antique texts and maps with ballpoint pen; Sumuyya Khader, a Liverpool-based illustrator and printmaker; and painter, Herfa Thompson, from Leeds, who works in paint and digital drawing.
The exhibition is one of four projects to be completed by working class young people as part of the Our Place In The World cultural and creative education programme.
LYC chief executive, Guy Christiansen, said: "The young people involved with this exhibition have learned valuable transferable skills such as negotiation and decisionmaking and had training in producing contracts and building relationships with artists too. They've also had conversations about the Black Lives Matter movement and the lack of representation in UK arts of people of colour."
Related
0 Comments