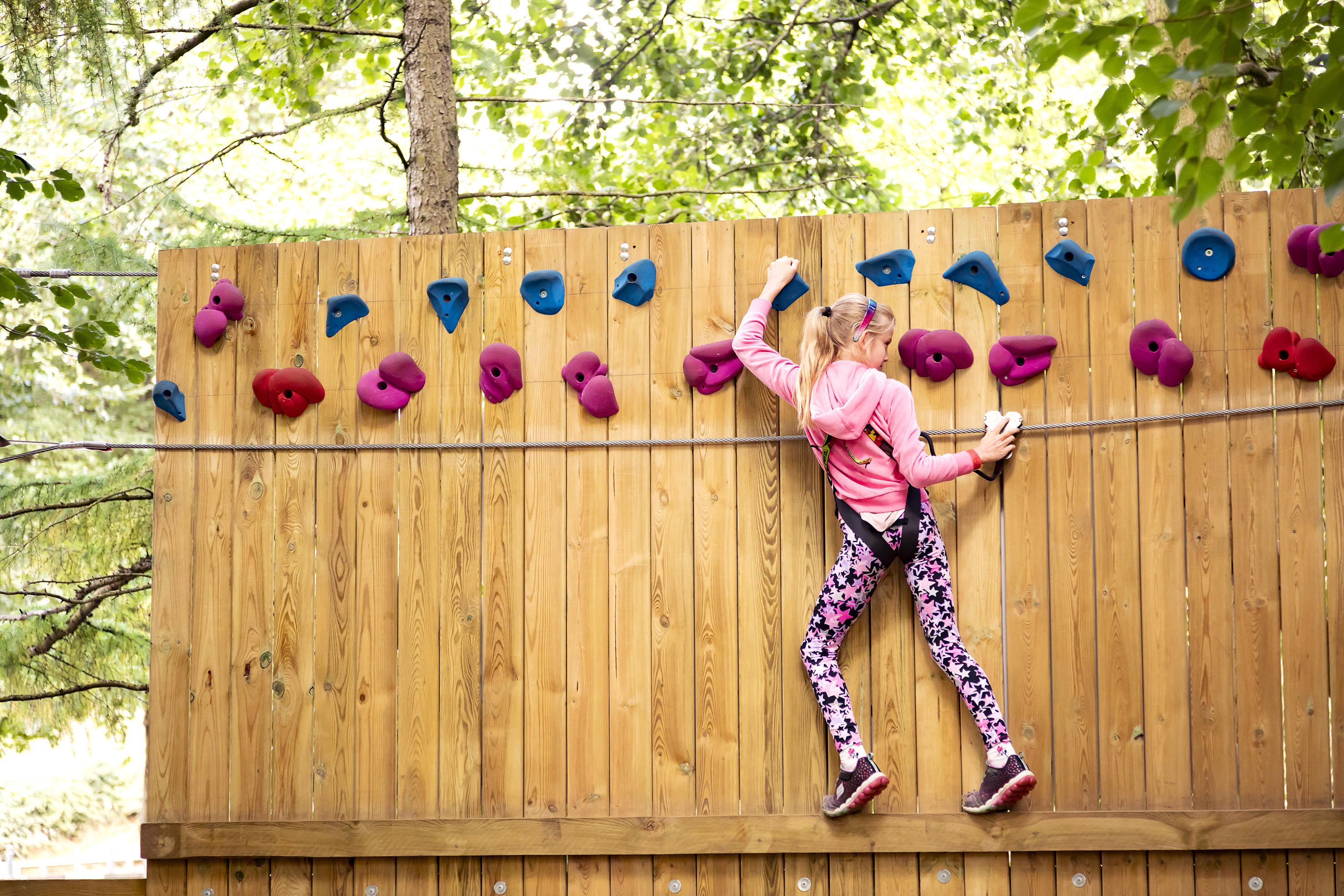 Autumn days are made for adventure! Take to the treetops this October half term and zip, swing and jump into thrilling activities perfect for all ages. Embrace the autumn sun with our daytime activities or even brave the dark as you take part in our Sundown Sessions.
With 34 sites nationwide, there is a Go Ape closer than you think and a whole lot of adventure waiting to happen! Prepare to test your skills on tree-to-tree crossings, super-springy nets and get ready to experience that adrenaline pumping feeling as you fly down forest zip lines. At certain sites, experience exhilarating plummets, axe-throwing, zip-trekking and off-road Segways, you'll have the time of your life! Whatever you are looking for we have something for everyone.
If you are looking for something a bit different then why not try out our Sundown Sessions andexperience Go Ape as you never have before! Bounce to your hearts content in our Sundown Nets session, zoom beneath a sunset on our Sundown Segways or zip through the trees on our Sundown Trees, Sundown Zips and Sundown Adventure sessions. The choice is yours - just remember to bring your camera.
There's something for all ages this half-term so get ready to make some lifelong memories.
Treetop Adventure
Whether they already love heights, or you want to build their confidence, let them test their skills and become the cheeky monkey you always knew they were. If they fancy even more of a challenge why not make it a little more interesting – we're talking walking backwards, no hands, the works! For family-fuelled fun in the great outdoors this half term, release your little monkeys on the Treetop Adventure.
Suitable for all ages, minimum height 1m tall, from £18*
(Sundown Adventure available at selected sites)
Treetop Adventure+
Treetop Adventure+ is an ambitious treetop trial for young thrill-seekers and is an extension to the Treetop Adventure course for young explorers older than six and above 1.2m. Put your skills to the test on higher platforms, with more daring crossings and an even longer zip wire to bring you back to the ground!
Suitable for families with children aged 6+ and over 1.2m tall, from £21*
(Sundown Adventure+ available at selected sites)
Nets Adventure
Experience the ultimate adventure playground at Nets Adventure, available at Go Ape Black Park, Moors Valley and Sherwood Forest sites. Nets Adventure features tree houses linked by netted walkways 30 feet above the forest floor, with tree top nets full of inflatable balls and slides to get you back to the ground in style; all with an endless supply of fresh air in the great British countryside.
Suitable for all ages, no minimum height, from £19*
(Sundown Nets available at selected sites)
Treetop Challenge
For an even more ambitious experience in the great outdoors, try the Treetop Challenge. Test your limits at soaring heights on thrilling high-speed zips, free-fall swings and daring canopy-height crossings up high from the forest floor.
Suitable for adults and families with children aged 10+ and over 1.4m tall. Save 20% when you book the Tree Top Challenge 14 days or more in advance. From £20, with discount
(Sundown Challenge available at selected sites)
Forest Segway
If you'd rather keep your feet on the floor and explore the forest at ground-level, you can glide through the trees on a Segway at 12 of the Go Ape sites. Grab your eco-friendly, all-terrain Segway and enjoy spectacular off-road trails which are bursting with a mix of twists and turns.
Suitable for anyone over 7 stone and under 19.5 stone, from £35*
(Sundown Segways available at selected sites)
Zip Trek Adventure
If you're up in the Lake District then don't miss the one and only Zip Trek Adventure at Grizedale Forest – a staggering 3km zip wire day out (the longest zip wire experience in the UK) it is an unforgettable day out.
Suitable for over-13's (from £55*).
(Sundown Sessions available at selected times)
We know that many of you will have questions about your Go Ape adventure in light of the latest government updates. Currently, Go Ape can take bookings of 6 or more people because we are an approved outdoor physical activity. However, we are constantly adjusting our procedures to adhere to governmental advice. Social
distancing is built into our operating procedures and sanitising stations are available to customers and staff at multiple points during your Go Ape experience. We also recommend wearing gloves, for your comfort. For further information please see our website.
Booking in advance is always recommended to make sure you get the session you want as well as the best price.
For further information and to book a Go Ape adventure, please visit www.goape.co.uk
*Terms and conditions apply
Related
0 Comments