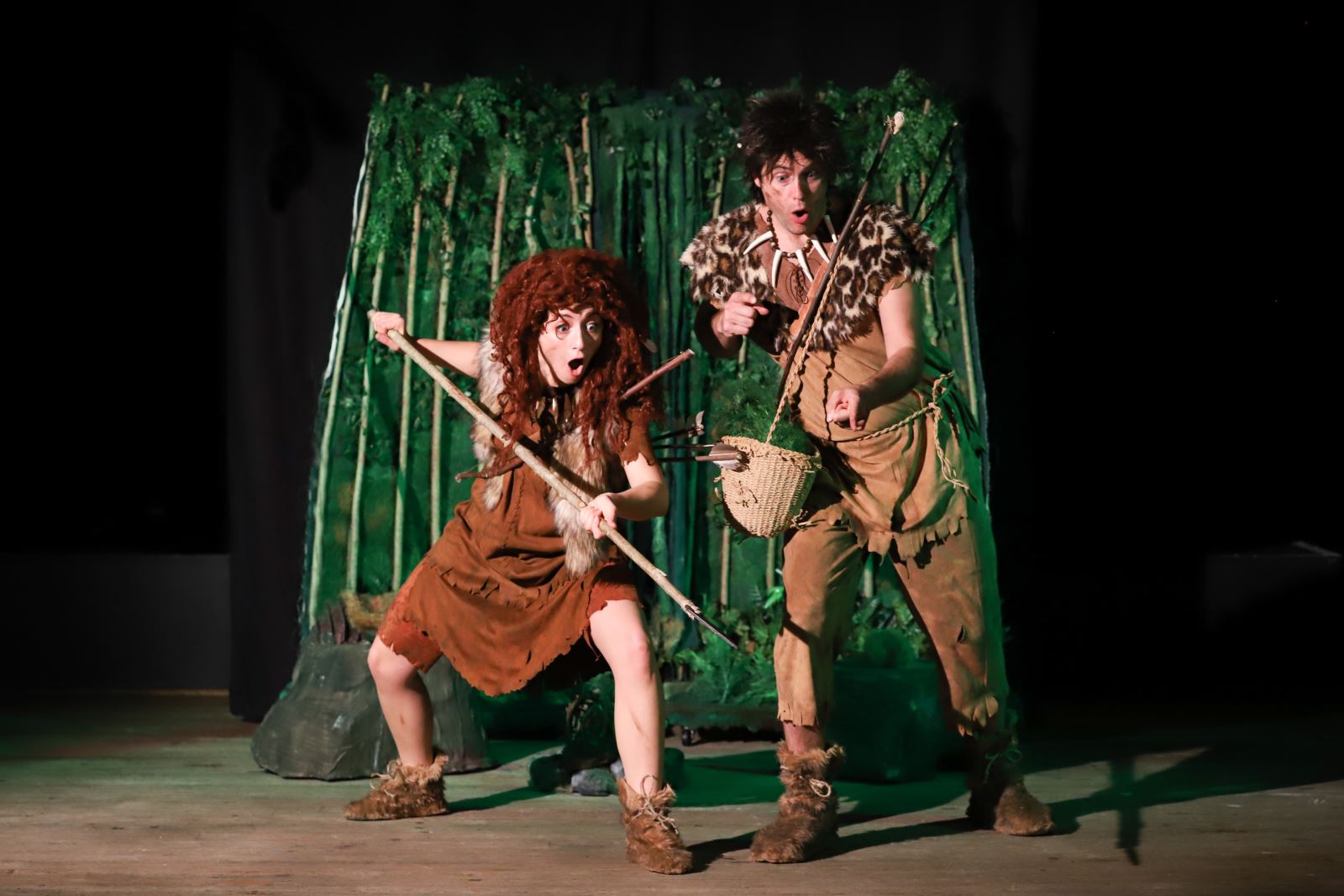 This Half Term families are invited to go on an adventure with Ugg 'N' Ogg and The World's First Dogg at The Dukes Playhouse in Lancaster.
Ugg 'N' Ogg and the World's First Dogg is Brighton-based Theatre Fideri Fidera's comic take on the amazing evolutionary process that transformed the wolf into all the dogs we see in the world today.
During this live performance, the duo use their characteristic rich theatrical mix of physical theatre, clowning, puppetry, storytelling, music and song to entertain both children and parents alike.
Join the two intrepid Yorkshire hunter-gatherers Ugg and Ogg as they pal up with their mortal enemies the wolves, and despite flying meat bones, sabre-toothed tigers, time travelling sticks and forest infernos, finally get to pat the world's first Dogg.
This show will be performed on Thursday 29 October in Moor Space, The Dukes' second building on Moor Lane in Lancaster, with two chances to see the show at 11am & 2pm.
Tickets are priced at £8 each, with advanced booking required online at www.dukeslancaster.org or by phoning The Dukes Box Office on 01524 598500. As the café-bar remains closed, bookers can also pre-order refreshments when purchasing a ticket.
The Dukes have introduced safety measures and made a few adjustments in order to welcome audiences back. These include socially distanced seating plans and sanitiser stations, while masks are also a requirement. Bookers are encouraged to visit www.dukeslancaster.org to find out more.
Over half term, families will also be able to enjoy family film with Hocus Pocus (PG), Wolfwalkers (PG) and The Secret Garden (PG). Visit www.dukeslancaster.org/whats-on for full listings.
Related
0 Comments