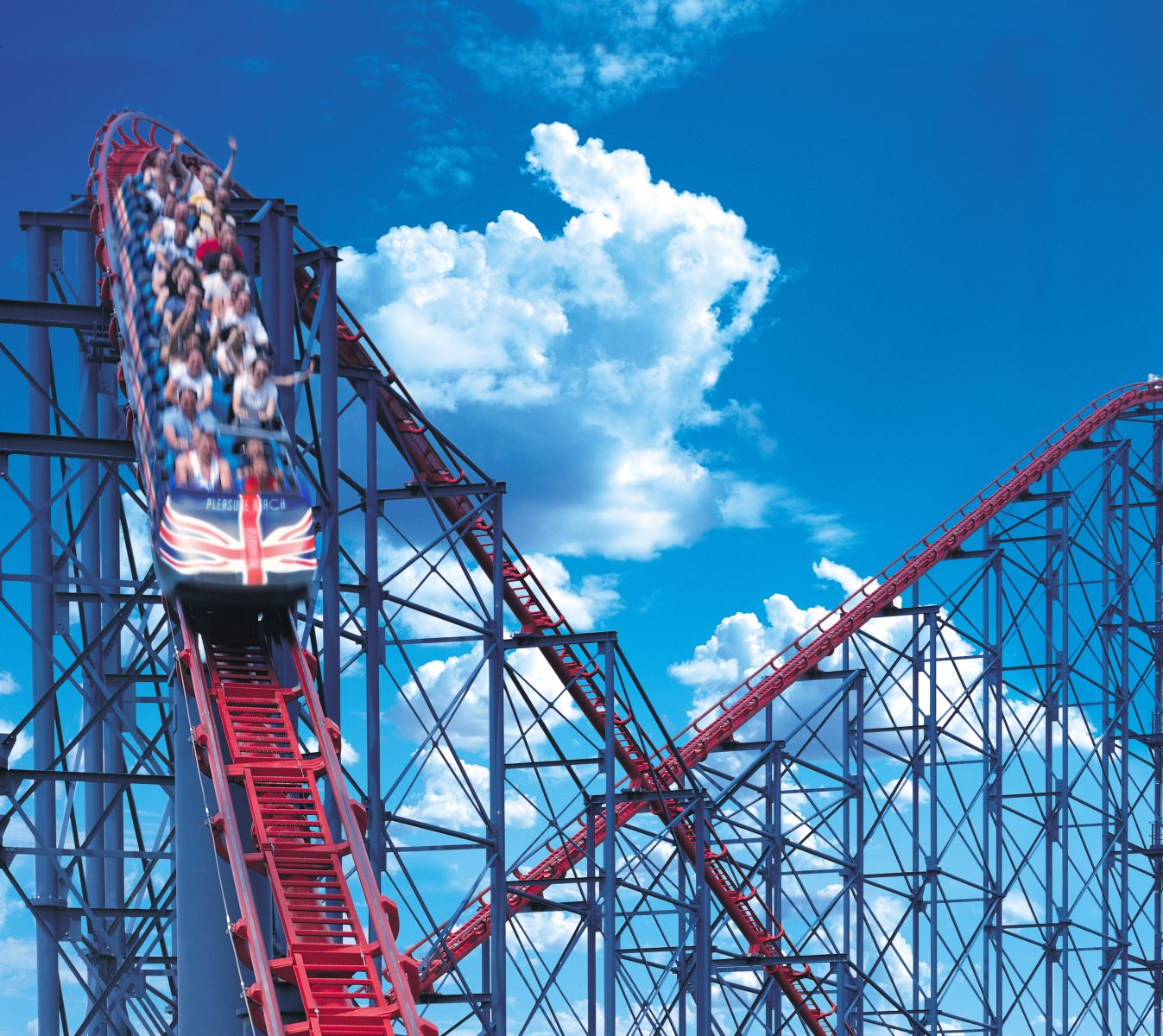 Blackpool Pleasure Beach has launched the 2021 Platinum Pass, offering unlimited access to the park throughout the year for just £110. Platinum Pass holders can enjoy all of the rides as well as access to the 12 amazing attractions in Nickelodeon Land.
The discounted £110 pass, which would usually cost £189.60, is only available until 31st October 2020. With a huge £79+ saving, thrill-seekers will gain full access to the park everyday of next year's season – that's a huge 212 days from February all the way through to closure on 7th November.
At a time when many families are changing holiday plans and looking to book more breaks in the UK, Blackpool Pleasure Beach has launched the offer to provide a fun yet safe destination to visit, all year round.
Speaking on the limited time offer, a Blackpool Pleasure Beach spokesperson, commented: "2020 has been a challenging year for many and it's made us realise the value of spending time with loved ones.
"We've launched our 2021 Platinum Pass at an unbeatable price to give those families that have supported us, a fun, entertaining and safe experience to enjoy throughout next year.
"We have so many exciting things planned for our visitors, alongside our usual offering of brilliant rides and coasters, the Platinum Pass really is exceptional value for money."
Blackpool Pleasure Beach is home to some of Britain's most popular rides; including the UK's first double launch rollercoaster – ICON. Catapulting riders forward with the same acceleration as a Formula One racing car, ICON cuts through other classics, such as The Big One, Steeplechase and Big Dipper, promising to test nerves and get hearts racing.
Home to the UK's only Nickelodeon Land, there are 12 rides the whole family can enjoy, including an exhilarating ride on classic wooden coaster Nick Streak and a whirl on SpongeBob's Splash Bash. Little ones can meet their favourite Nick characters, including PAW Patrol and be entertained by performances by Team Nick.
Since reopening with new Covid secure protocols and procedures in place, the park has offered a safe, outdoor space for all of the family to enjoy. Further information on the Platinum Pass and the discounted offer can be found here. For additional details or to book tickets, please visit: https://www.blackpoolpleasurebeach.com/
Related
0 Comments