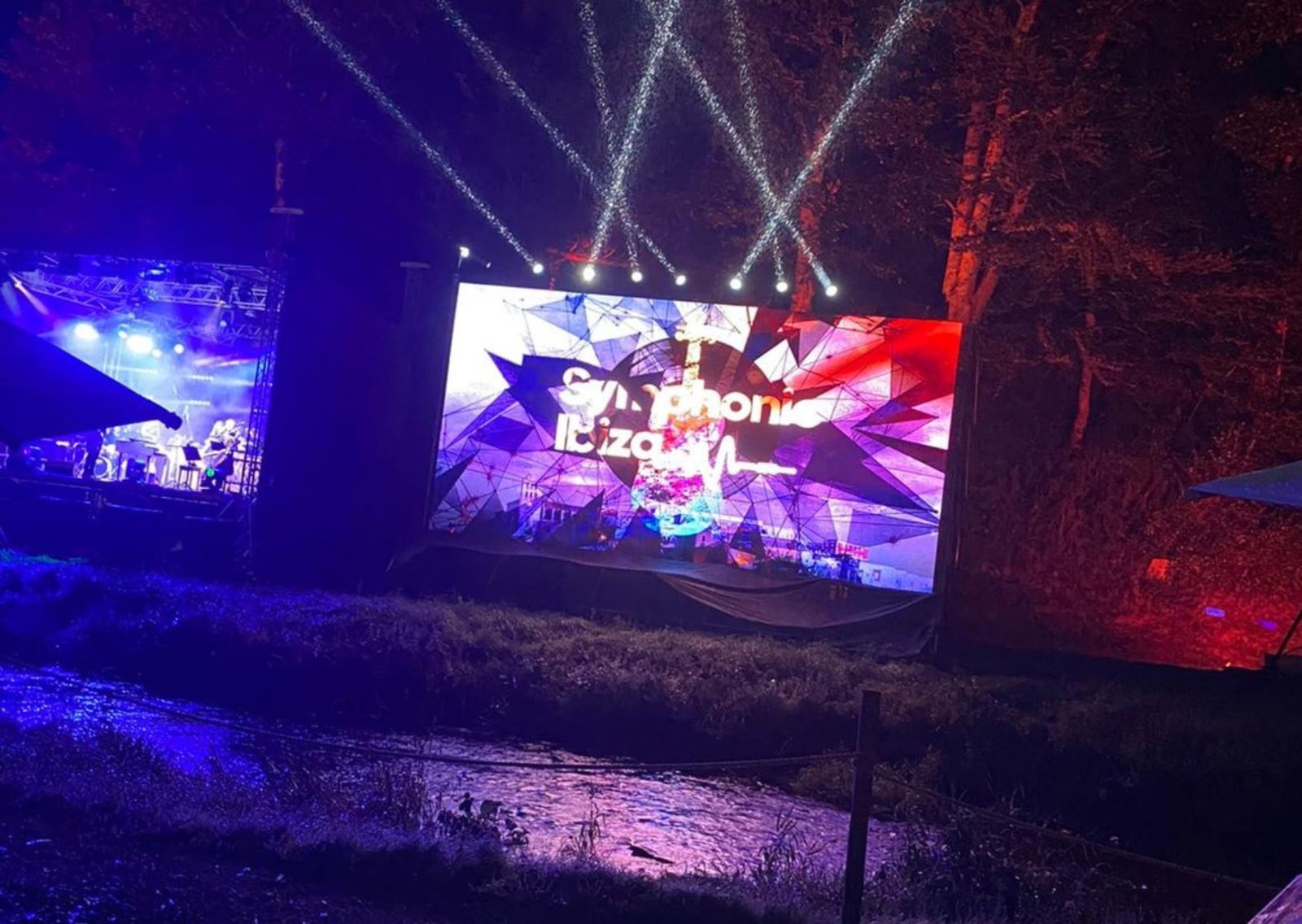 There aren't many festivals that literally offer you something for everyone, but Gisburne Park Pop up certainly does. From Live DJs and Bands to Outdoor Cinema and Children's entertainment, this festival has a line up to appeal to anyone. And without a doubt it is an experience not to be missed.
I have attended three events at Gisburne Park Pop up now, starting with the popular family show. An afternoon of upbeat song and dance from well-known children's movies as well as some kids disco classics. There is even a socially distanced meet and greet opportunity with superheroes, princesses and pirates to mention just a few. My children aged 2 and 6 were enthralled by the whole event. Mesmerised by the stage performances and totally taken in by the incredible surroundings. I think my husband and I enjoyed it just as much as they did too!Judge Jules and more recently the incredibly popular Symphonic Ibiza nights which have been held regularly over multiple dates, offered something completely different and both gave very much valued nights to be remembered as a release after months of lockdown restrictions.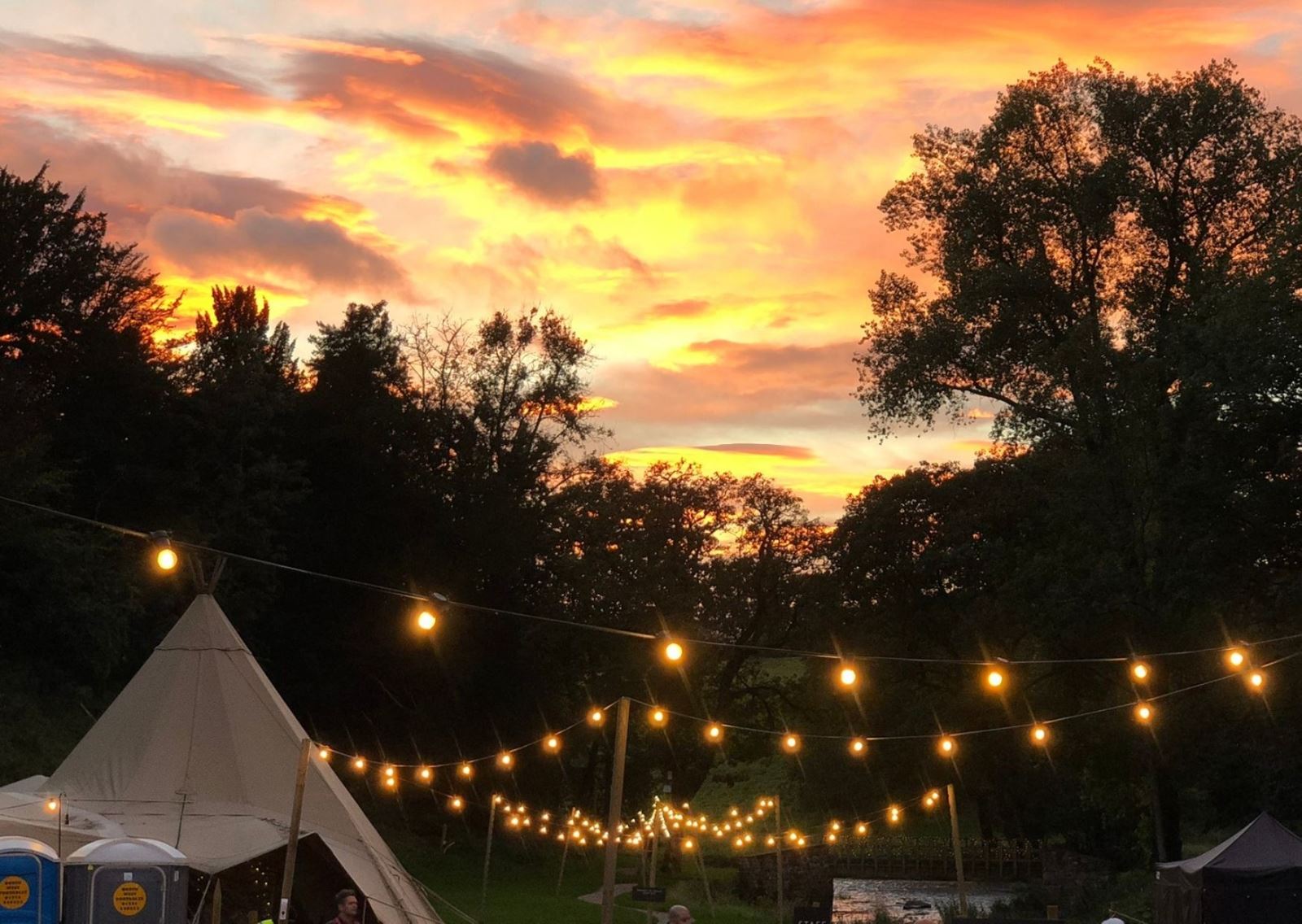 Everything about Gisburne Park Pop up is magical, impeccably organised and designed to give its visitors an unforgettable experience. There is easy parking on site then a short walk to the event where you can envy those lucky enough to have booked a night staying in the incredible bell tents perfectly designed for socially distant festival glamping. Festoon lighting strung everywhere sets the scene, making the short walk down the wood-lined hill magical and exciting and then the event space comes into sight and does not disappoint. Laid out on the river-bank with beautifully lit scenery is the most wonderful festival space which somehow, feels much smaller than its capacity actually is.
Check in is a quick and easy process with immensely upbeat, friendly staff and security with a sense of humour. I never queued at any of the events I attended, though socially distanced markers are laid out to remind visitors should they need it. Lanyards and wrist bands are distributed and a member of the team walks you to your dedicated pitch for the event – a hexagonal space laid out with 6 deck chairs, or for those who have booked a VIP pitch, outdoor lounge furniture. The event organisers have also recognised demand and added smaller two person pitches in recent weeks too. At the evening events I don't think we sat down all night as the music had us on our feet dancing from the moment we arrived.
The pitches are well spaced and you never need come into contact with another person at all. Food and drink service is incredibly speedy and friendly as you simply raise a flag when you're ready to order and a member of the team is with you in moments to take an order and take a quick contactless payment. There are good food options with vegetarian and lighter options catered for on the short menu. Think quality Burgers, Hot Dogs, Quesadillas and salads as well as loaded fries and you're on the right track. All individually packaged in cardboard take out boxes and delivered courtesy of a server with a wheelbarrow! All adds to the experience.
There's no litter here, the staff are incredible at clearing as they go and even the toilets are more than acceptable with no queueing and hand sanitiser on the way into the area and decent hand washing facilities available. The best festival loos I've ever experienced.
Wellies or decent shoes are the order of the day, though even after 2 months rain and use, the site is incredibly well managed, and you won't find yourself stuck in the mud often associated with outdoor festivals. Bark has been laid and matting put down where needed.
Each pitch has a parasol which does shelter from rain or shine, all be it with a bit of a huddle together with other members of your group. But once the event begins you won't even notice the rain.
The booking process allows you to select a "zone" where your pitch is located and many friends who have gone on to book an event after me have asked where is the best zone. The answer is, anywhere. The VIP pitches have pride of place in front of the stage and large screen, and of course offer a premium experience. Having sat in three different zones I can honestly say it makes little difference to the overall experience. At the family show staff were brilliant at removing and laying down any parasols which weren't in use to aid sight lines for little people, but generally the pitches have been laid in such a way that you can see from anywhere, and as previously mentioned, despite the number of pitches and socially distanced spacing, the site doesn't feel as big as you anticipate, meaning wherever you are, you don't feel far from the action.
This festival has been designed to offer a socially distanced way of enjoying some great outdoor entertainment, but if I am totally honest, if this is the future of festivals long term, I'll be more than happy.
More dates have been added for September, so there's still time to make the most of this incredible experience.
Related
0 Comments