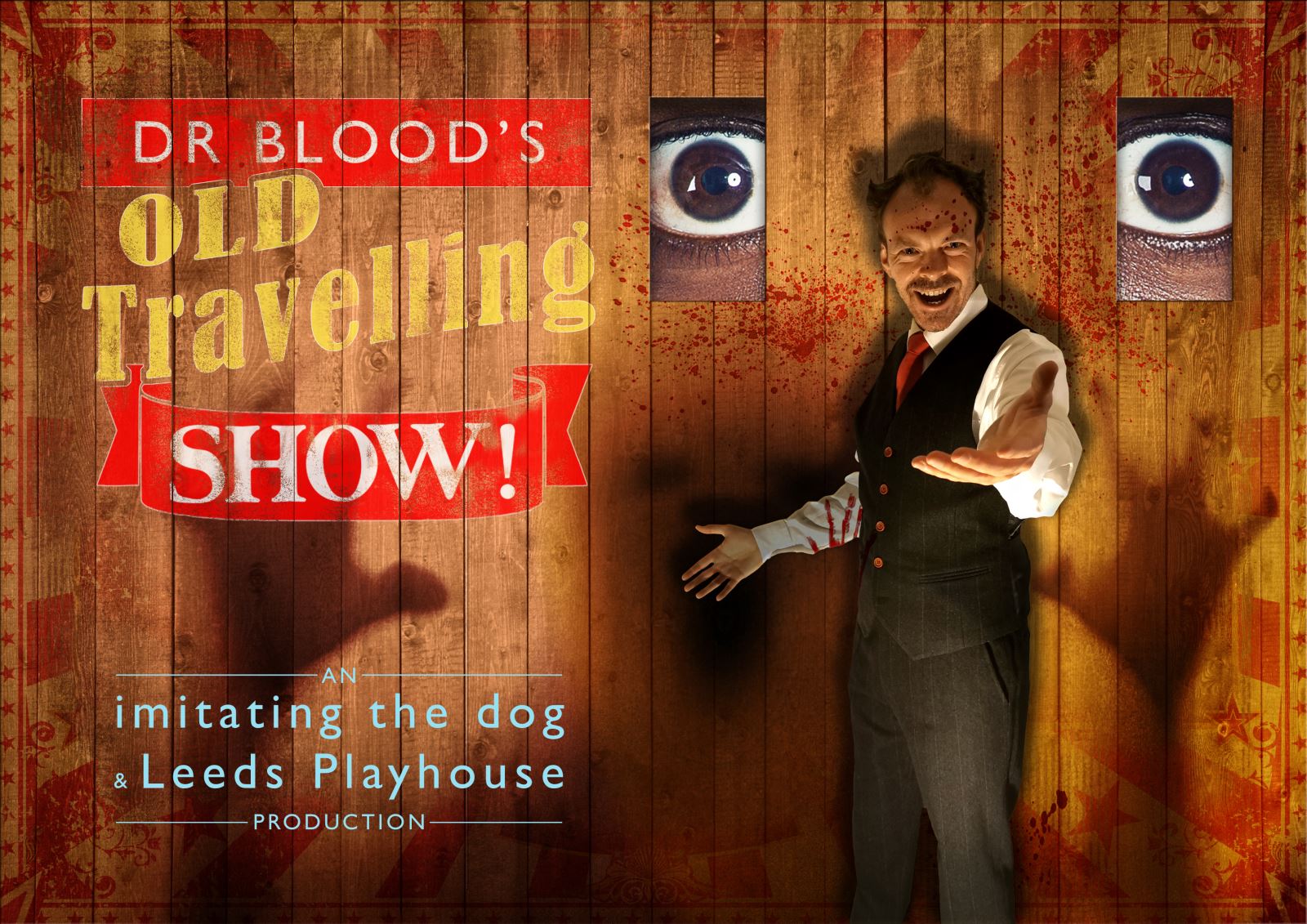 The Dukes and Lancaster Arts are delighted to announce that they will be working together to bring more exciting live theatre safely back to the Lancaster district in an Autumn Collaboration season.
The two arts organisations, situated in Lancaster city centre and on the Lancaster University campus respectively, are joining forces to showcase a series of dynamic works, beginning with an innovative and socially distanced outdoor performance of Dr Blood's Old Travelling Show on October 20-21.
The latest inventive production from critically acclaimed theatre company imitating the dog and co-producers Leeds Playhouse, Dr Blood's Old Travelling Show is a deliciously dark tale of mischief and immorality that draws inspiration from horror movies and the traditions of carnivals and medicine shows.
Curious audiences are invited to join Dr. Blood and his motley crew for this early Halloween treat at Lancaster Square on the Lancaster University campus, with two performances of the half hour horror show starting at 7.30pm & 8.30pm respectively. The show is recommended for 14+ and can be booked through Lancaster Arts.
There will also be the chance for audiences to experience powerful contemporary drama in The Dukes' second site Moor Space as part of the season, with On Jerusalem exploring the politics of division with singer and performer, Avital Raz (December 3), followed by Rebecca Atkinson-Lord's thought-provoking look at social mobility and belonging in The Class Project (December 4). These two shows will each be followed by a post-show Q&A discussion centred upon the themes of the productions.
The Dukes Director, Karen O'Neill said: "The Dukes are thrilled to be collaborating with Lancaster Arts to present this season of live theatre to the district. These are difficult times for all, and our sector is experiencing many challenges. To be able to join forces with Lancaster Arts to help make arts happen safely feels very special and symbolic of the way in which the arts are working together to keep creativity at the centre of our communities.
"Safety is and will continue to be paramount in all that we do. The Dukes team have worked very hard to make Moor Space a COVID-secure home for theatre, and we look forward to welcoming our audiences to celebrate the power of live arts with us and Lancaster Arts."
Jocelyn Cunningham, Lancaster Arts Director said: "The challenges for arts and cultural venues due to the pandemic offers a brilliant opportunity for Lancaster Arts and The Dukes to work closely together this autumn. This way we can join together to offer something really special for Lancaster audiences."
Tickets for Dr Blood's Old Travelling Show are limited to ensured reduced capacity audiences and social distancing will be in place for all performances. Full COVID-safety measures will be sent out to each booker and are available on both Lancaster Arts and The Dukes' websites.
Tickets for Dr Blood's Old Travelling Show are priced at £8 (£7 for supporters and students) and are on sale now. They can be booked through Lancaster Arts at https://www.lancasterarts.org/whats-on/event/dr-bloods-old-travelling-show/. Tickets for The Class Project and On Jerusalem are priced at £11-£15 and will be released soon through The Dukes at www.dukeslancaster.org
Related
0 Comments