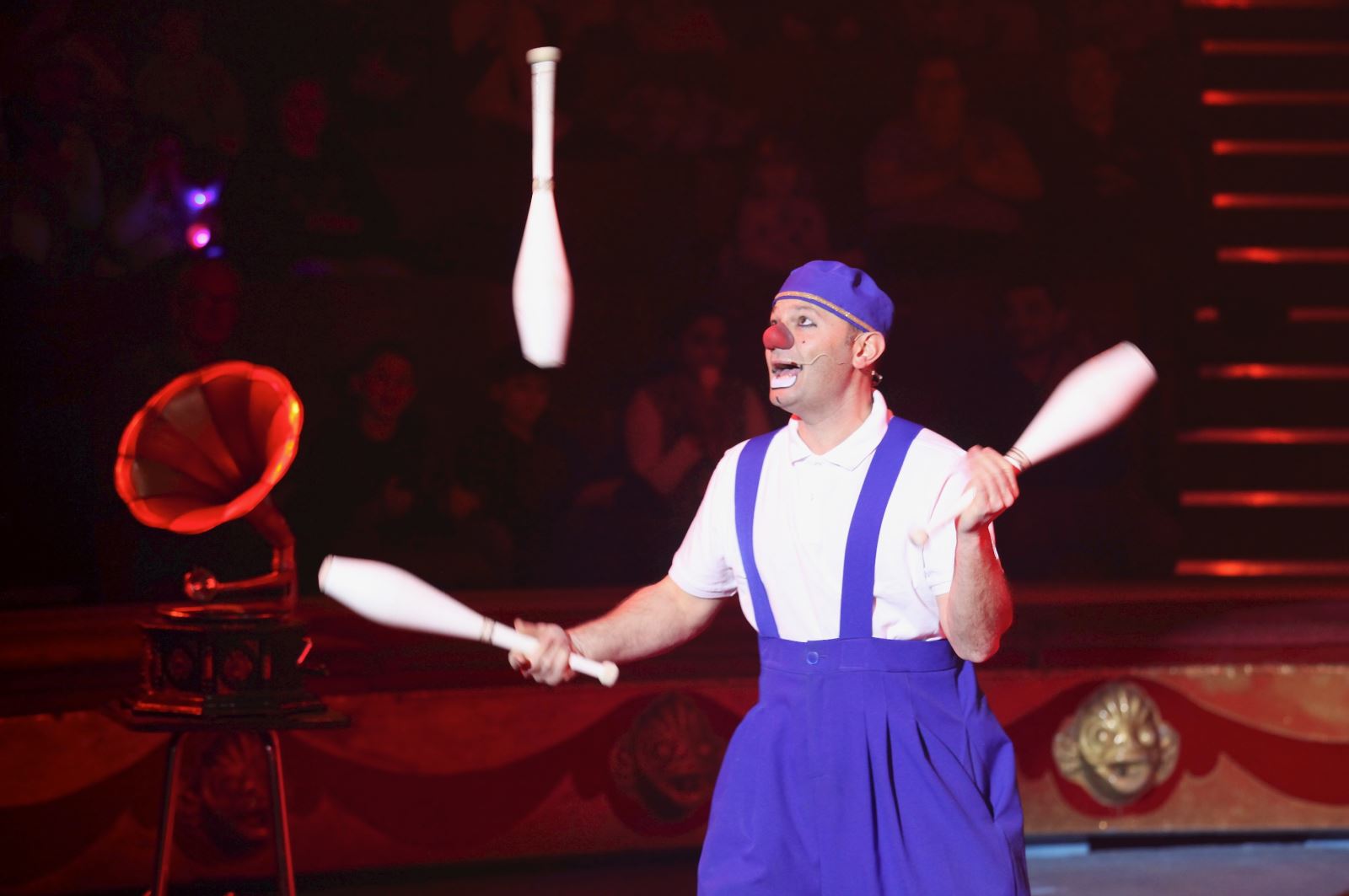 Blackpool's world-famous circus is set re-open for the first time since the COVID-19 lockdown.
The much-loved circus is back this weekend (Saturday 15 August), after restrictions were eased to allow indoor performances to take place, subject to social distancing measures.
Clown duo Mooky and Mr Boo will be among those returning to the ring, having spent lockdown perfecting their act at home. The brothers, who live next door to each other, practised their craft and made sure they kept their juggling skills up to scratch by rehearsing across their garden fence and keeping two metres apart.
Joining them for the reopening will be a series of internationally renowned acts, including trapeze artistes, one of the world's best juggling acts and a hand-balancing extraordinaire.
And, once again, the famous water finale will be back to wow guests, filling the ring with 42,000 gallons of water as the circus' talented acts showcase their skills above.
Kenny Mew, general manager at The Blackpool Tower Circus, said: "We are beyond thrilled to have finally been given the go-ahead to reopen the circus – this is the first time in our 125-year history that we've had to stop performances, even carrying on throughout two world wars, so it's incredibly special to be back.
"Our acts are among some of the most talented performers in the world and they've been desperate to get back to what they do best, with many keeping themselves busy during lockdown perfecting their skills, so our audiences are in for a real treat."
In line with social distancing measures, audience numbers will be reduced and all guests must wear face coverings.
All tickets will be issued as e-tickets and show times have been amended to allow for enhanced cleaning between shows. In addition, the arena is operating a one-way system, while wind instruments and the singer have been removed from the band.
Kenny added: "We're taking the health and safety of our performers, staff and guests extremely seriously, so we've worked hard to ensure that the necessary social distancing measures are in place.
"We're incredibly proud to be able to re-open and we cannot wait to get back to putting on a fantastic show."
The circus will be performing from tomorrow (Saturday 15 August), Monday to Thursday and Saturday to Sunday.
For show times and more details on how to book, visit:
https://www.theblackpooltower.com/attractions/blackpool-tower-circus/
Related
0 Comments