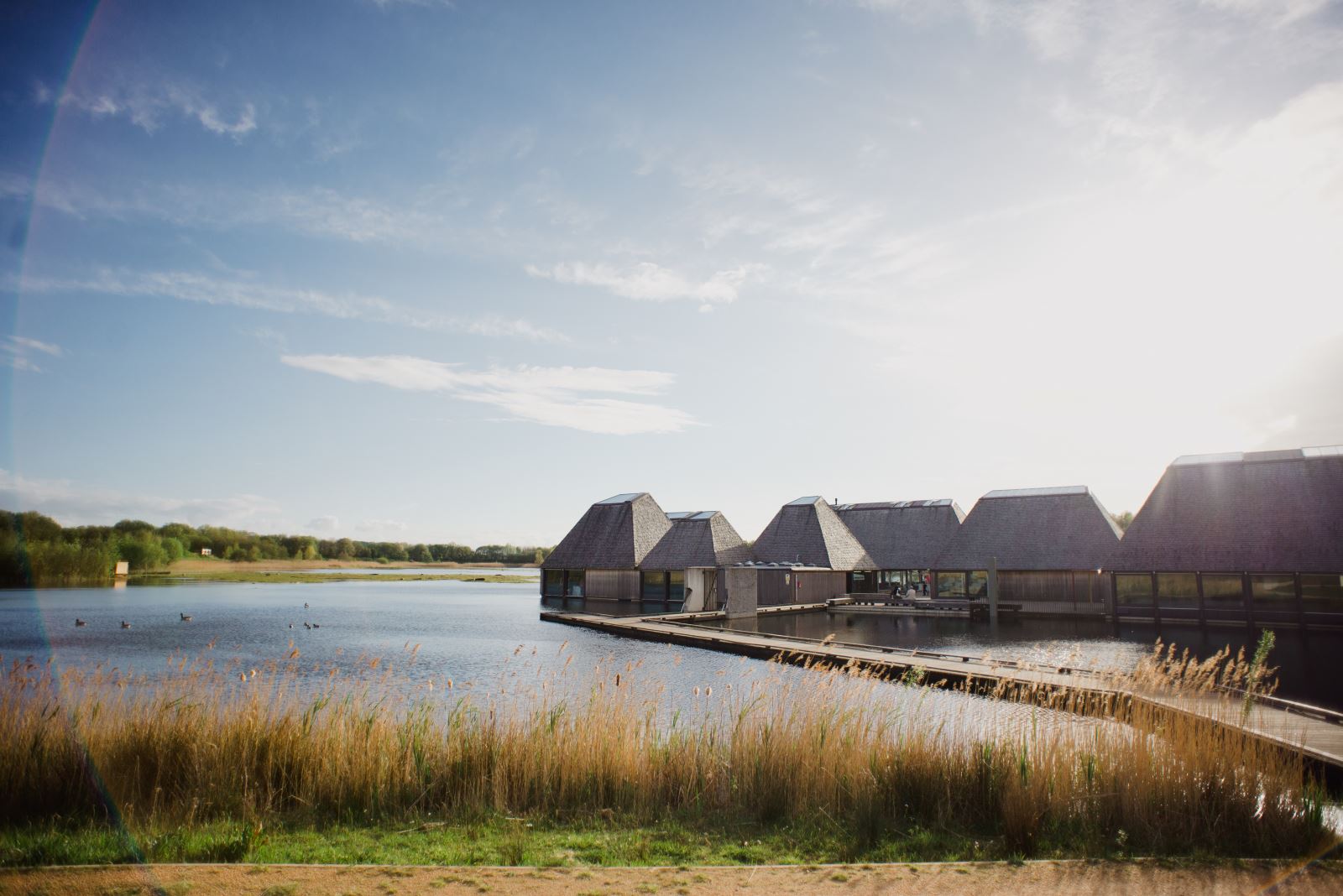 Lancashire Wildlife Trust's Brockholes Nature Reserve has lowered the drawbridge to the iconic floating Visitor Village and welcomed visitors back aboard.
After the reserve was forced to close its gates during lockdown, the Visitor Village has been floating in quiet isolation with the wildlife carrying on around it.
In the background, our conservation team have been busy working to care for the reserve and its wildlife as spring turned to summer: birds have been breeding, orchids have been blooming and insects are filling Brockholes with colour. Now, we can't wait to welcome visitors back to see how the reserve has changed over the last few months.
Lorna Bennett, Brockholes Conservation Officer, said: "During these difficult times, to hear the reeds alive with a heartening collection of birdsong and see the lake edges brimming with brightly coloured dragonflies, is a wonderful reminder of the impact that the natural world can have on us. It's wonderful to finally be able to share these nature moments with our visitors once again."
Tim Burrows, Head of People Engagement, added: "It was quite eerie when we first opened up the abandoned Visitor Village. It's incredible how much the reeds have grown around the lake in just three months. Now, the Village is once again alive with visitors; families enjoying the freedom and keen wildlife enthusiasts at last reunited with their treasured nature reserve."
Fans of Brockholes have been able to watch some wildlife on our live webcams during lockdown, including a tern chick hatching on the raft that floats on Meadow Lake. But there is no doubt that visitors will be keen to discover all of the wild wonders the reserve has to offer in summer, from brown hares bounding around the meadows to all kinds of butterflies dancing between the wildflowers.
Visitors will notice some differences when they arrive at Brockholes. We have created one-way systems to keep everyone safe and will be encouraging people to appreciate the wider nature reserve once they have used the facilities, so there is space for everyone to enjoy their day.
The toilets are open and we are running a take-away service from the Kestrel Kitchen, initially offering a range of light refreshments.
The Visitor Village is open from Wednesday to Sunday, between 10am – 4pm. Car parking charges will apply, as the income from parking helps fund the vital conservation work on the reserve, which all visitors - both human and wild - benefit from.
Visitors are encouraged to check the Brockholes Facebook page or website for up to date information before visiting, as numbers may need to be restricted for short periods throughout the day if the site becomes full. For more information, visit www.brockholes.org or www.facebook.com/brockholes
Related
0 Comments