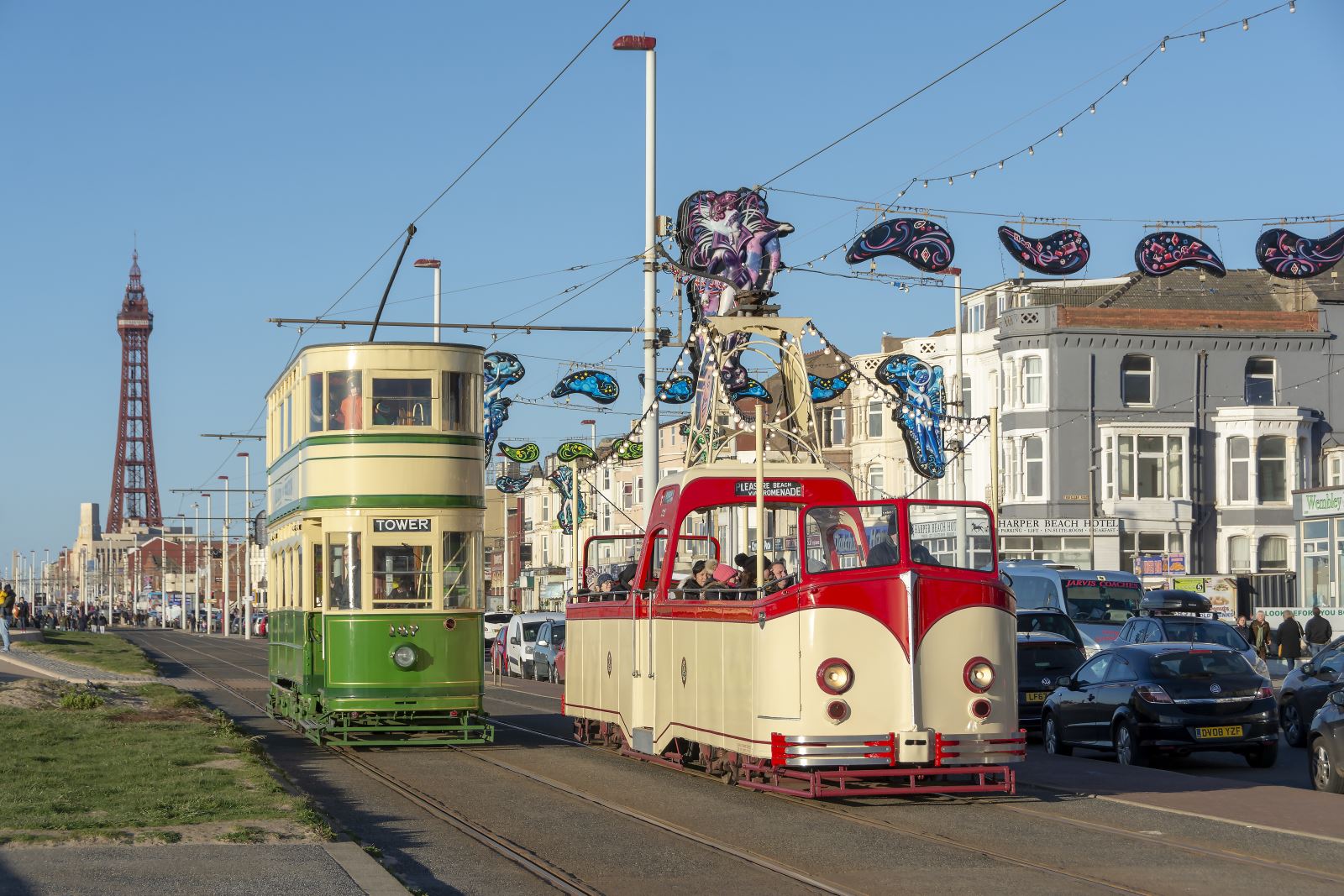 Blackpool Heritage Tram Tours have announced that Blackpool's famous Heritage Trams will begin running again from August Bank Holiday Weekend onwards.
Heritage Tram Tours, which operates as part of Blackpool Transport will run on a tour basis with customers needing to pre-book in advance online. Heritage Trams will then run from September.
The show-stopping illuminated trams, including the much-loved Western Train will run from October all the way through to January as part of the extended Blackpool illuminations season for evening illuminations tours.
This year, things will be a little different as it will be a socially distanced onboard experience which makes it all the more special. Conductors will safely seat customers in their pre-booked seats for peace of mind.
Customers can only board the tram by booking online in advance at www.blackpoolheritage.com.
Whilst the extra safety measures mean this will be a different experience to the normal turn up and go services of the past, it means you can safely enjoy a Heritage Tram experience on Blackpool's world famous tramway.
Ian Middlemiss, Head of Tramway for Blackpool Transport said: "Though we can't offer the usual full service this year, we know that this Heritage experience will be as wonderful as always. Online pre-booking allows us to prepare for each individual journey and allows our conductors to provide a special and personal customer experience.
"This is just the start of an incredible and unique journey for Heritage Trams as we wrap them into the heart of our Blackpool Transport team. Next year there will be an expansion of our operations that means you will see an advanced offer and unique experiences on our Heritage Trams."
Blackpool Heritage Trams have put extra cleaning measures in place, with all areas of the tram being regularly deep cleaned and high touch point areas sanitised after every tour.
Customers will need to wear a face covering on board unless they are exempt under the latest government guidance.
For bookings and further information, visit www.blackpoolheritage.com.
Related
0 Comments