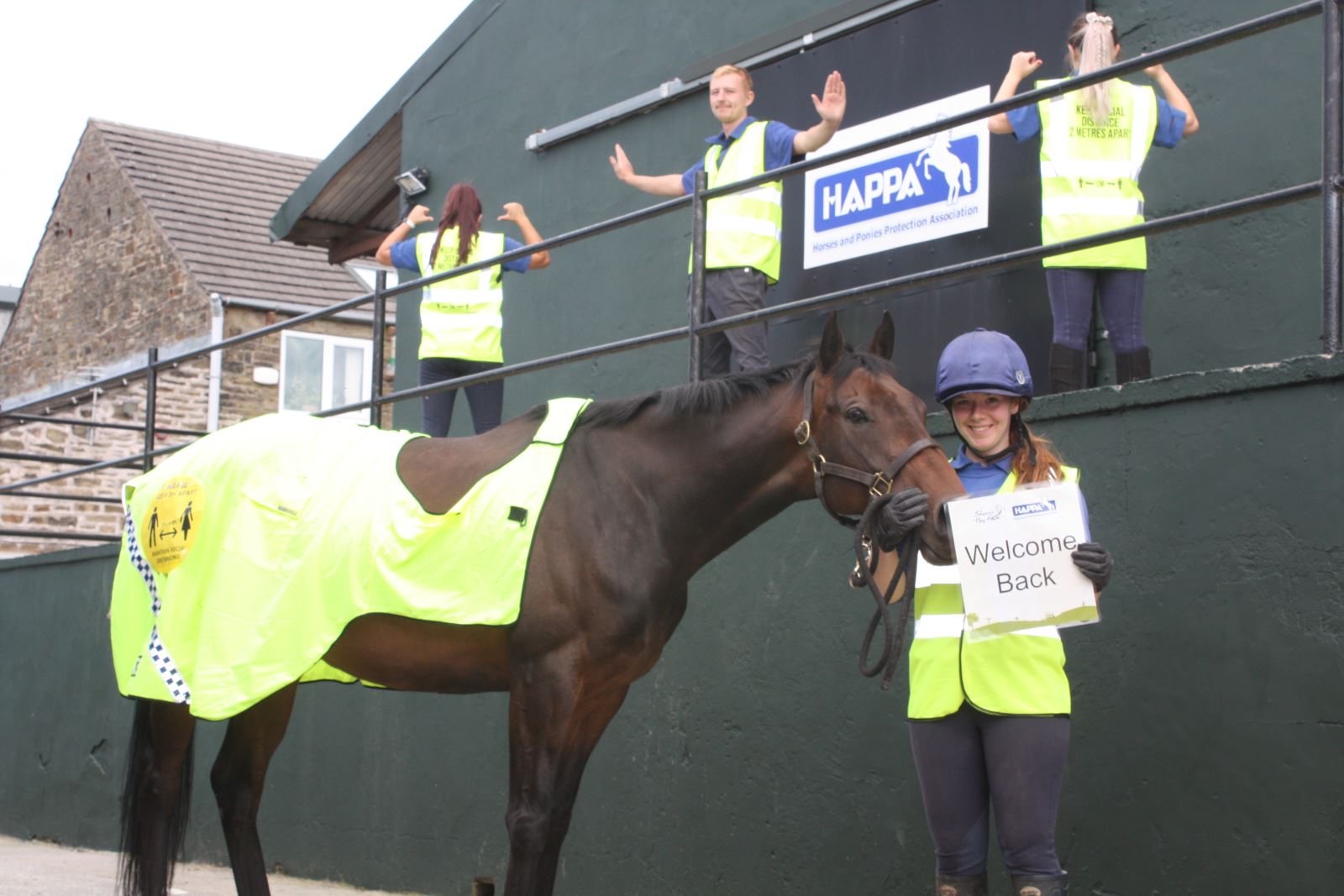 HAPPA (Horses and Ponies Protection Association) is delighted to announce that the doors to Shores Hey Farm, based in Burnley, Lancashire, will be open to visitors once again following the lifting of the Government's Lockdown Restrictions.
The Charity closed its doors to the public back in March and had recently introduced limited opening hours to its Café, Shop and Front-Yard, as it prepared for further announcements from the Government. Following the announcement for re-opening of zoos, animal attractions and wildlife parks, the Charity has been busy introducing new measures and preparing to welcome visitors once again.
From Monday 20th July Shores Hey Farm will be open from 11am- 4pm daily on an appointment only basis ensure social distancing can be maintained at all times. The Café will be offering a Take-Away service alongside pre-arranged table reservations.
Sarah Arthur, HAPPA's Chief Executive Officer, explains "The Farm has been the Charity's base for over 36 years, and I cannot recall a time when it has been closed for such a long period of time. We are currently home to 50 rescued horses and ponies and rely heavily on the support of visitors to raise much needed income to continue.
I would like to take this opportunity to thank all the HAPPA heroes for keeping the charity going throughout the pandemic and the lovely words of encouragement from are loyal supporters.
We promise to ensure that the Farm is able to welcome visitors, staff members and volunteers safely back to site with practical social distancing measures and hygiene procedures in place.
We have all missed seeing friendly faces at Shores Hey Farm and are looking forward to welcoming visitors, both old and new".
For further information about Shores Hey Farm visit www.shoresheyfarm.co.uk or to book an appointment call 01282 455992.
Related
0 Comments