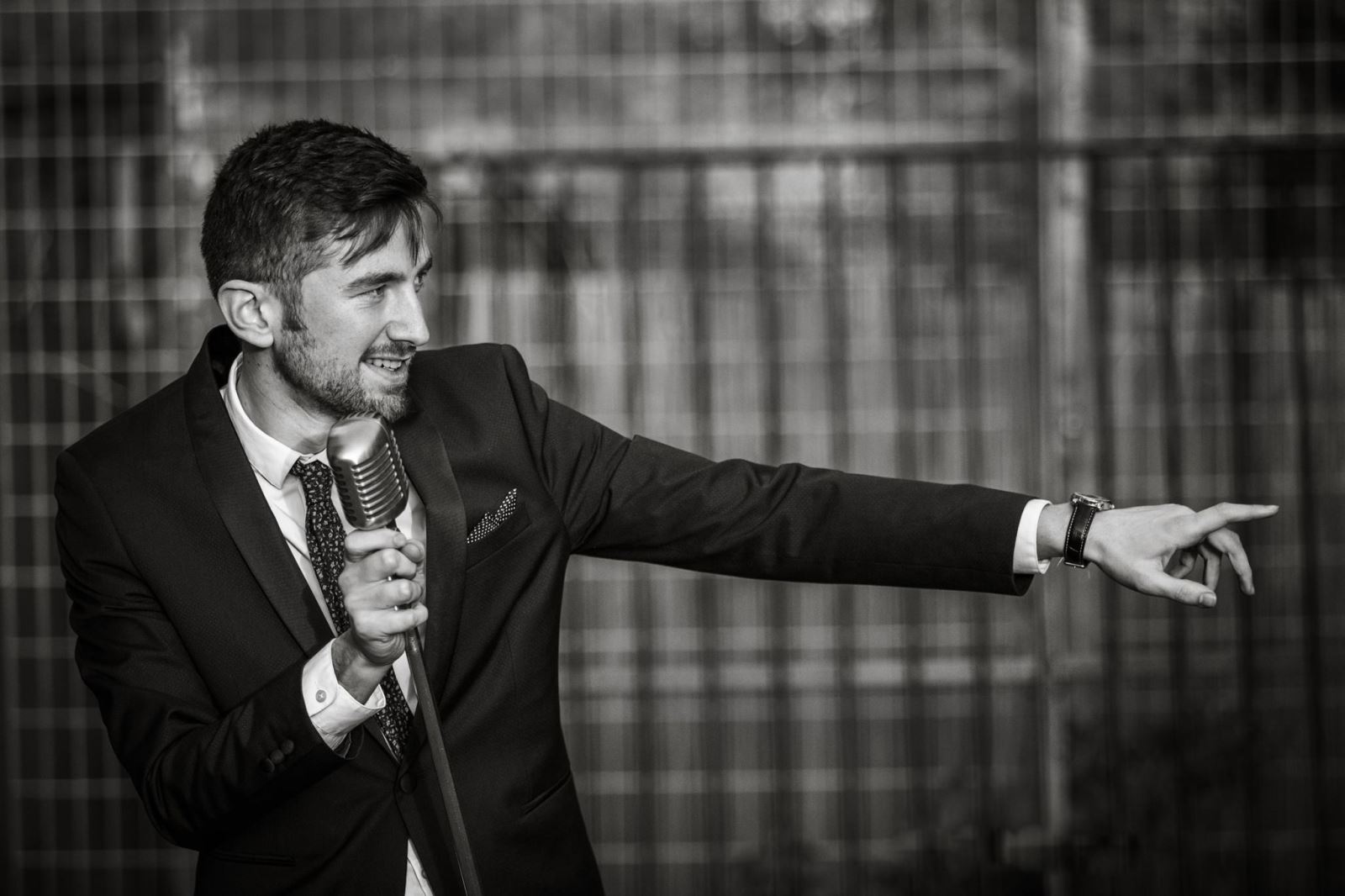 The successful "Lock Down Live" Sunday night virtual gigs are taking on a whole new style this weekend, with a live half hour of swing!

The team behind "Lock Down Live" at King George's Hall, Blackburn, are joining forces with local professional jazz musician, Arthur Geldard, for a concert live from his home in Clitheroe in the Ribble Valley.
Arthur has been entertaining people in Clitheroe every Sunday during lockdown, with socially-distanced groups taking their place on the street outside his house, with thousands more joining in online.

Arthur's love of music started at an early age, learning to play the piano at the age of 6, and joining Blackburn Cathedral Choir as a chorister where he rose to the rank of head chorister. This gave him the opportunity to sing for royalty, famous figures, and perform in Notre-dame Cathedral, Berlin Cathedral and St Paul's Cathedral.
Arthur gained his love of jazz and swing music through playing Trumpet and Trombone in Swing Bands, where he first encountered the likes of Glenn Miller, Tommy Dorsey, Cole Porter and Frank Sinatra and the Rat Pack. He even took a sabbatical from university to sing with Big Bands in Chicago, in order to refine his style and listen to a wide breadth of music in one of the founding cities of the genre.
Inviting you along, Arthur said: "I'm really excited that I am joining forces with the teams in Blackburn & Darwen this weekend. I'd like to invite you all to join me and my little family in my front yard for an open-air Swing-A-Long Sunday. Put a smile back on your face at the end of another crazy week!"

This Sunday, join us live at 5pm on Facebook, and enjoy some jazz & swing classics, like Feeling Good, Ain't That A Kick In The Head, Mack the Knife and swing versions of The Killers, The Clash & Sam Smith.

King Georges Hall Facebook Page https://www.facebook.com/KingGeorgesHallBlackburn at 5pm.

Arthur releases a new CD on 19th June, recorded with local musicians in Blackburn. A mix of his own original jazz songs, and standards such as Lady Is A Tramp, At Last and It Don't Mean A Thing.

Find out more about Arthur on his website https://arthurgeldard.com/
Photo: Arthur Geldard (Credit Julie Swan Photography)
Related
0 Comments