Photography by Ricardo Abrahao. Styling by Pablo Patane. Production by Dreamers and Makers for L'Officiel Hommes magazine.
There was excitement in the Rossendale Valley earlier this year when an unexpected visitor arrived for a glamorous photoshoot in the hills. Hollywood superstar Nick Jonas swapped Beverly Hills for Gucci and hanging out with donkeys and cows in the Rossendale Valley.
The top secret shoot took place at Rossendale Holiday Cottages and Glamping in Water. Having received a request from an International production company looking for the perfect location for an English countryside themed shoot.
The photo shoot was held to take some stunning images for the magazine L'official Hommes, an international magazine. The company organizing the event told the team at Rossendale Holiday Cottages and Glamping that a celebrity would be present to model the clothes for the shoot, but couldn't say who it was going to be until the day however they did say it would be a big name.
It was back in February, well before the lockdown, but this information could not be released until the magazine was published in April.
The production team booked accommodation at Rossendale Holiday Cottages and Glamping on Dean Lane to prepare, and awaited the mystery celebrity.
To the pleasure of the crew and all involved, it was a beautiful sunny day, which made the views even more spectacular for the photos. Finally, a car rolled up to the gates and everyone was stunned as Nick Jonas, from the Jonas Brothers, got out!
The band, with their catchy 'What a Man Gotta Do' was released in January just days before the shoot were stopping by on a tour of nearby Manchester.
The staff at RHC & Glamping had been asked if they could provide any animals for the shoot, so borrowed some cows and donkeys from their kind neighbor for the background of one or two of the photos. Guests who were staying in the glamping pods at the time did a double take when they saw Nick Jonas posing on the hillside. No unofficial photos were permitted and this was enforced by the burly security entourage.
The current restrictions have prevented the delivery of the magazine for now, however there is a digital version online which kindly thanks the staff and the venue at Rossendale Holiday Cottages and Glamping.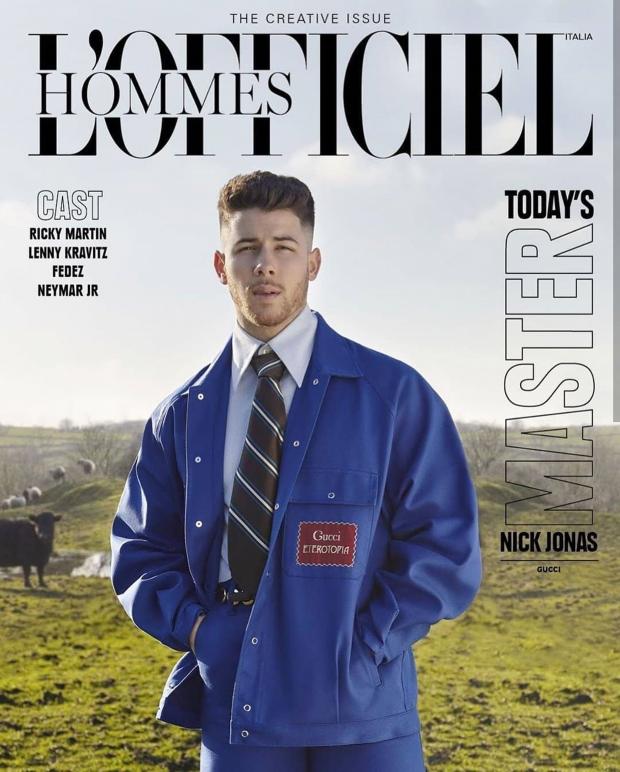 Although the holiday cottages have had to temporarily close due to the current restrictions, the owners and staff at Rossendale Holiday Cottages and Glamping look forward to welcoming guests and cannot wait to get back to work welcoming guests, to the 8 holiday cottages and 5 glamping pods on 20 acres of beautiful land surrounded by trees and a little brook. This is a very peaceful site not for the masses.
For more information visit www.rossendaleholidaycottages.co.uk, email stay@rossendaleholidaycottages.co.uk or call 01706 534364.
Follow them on
instagram:@rossendaleholidaycottages
Twitter: @stayonthetrail
Facebook: Rossendale Holiday Cottages
Related
0 Comments