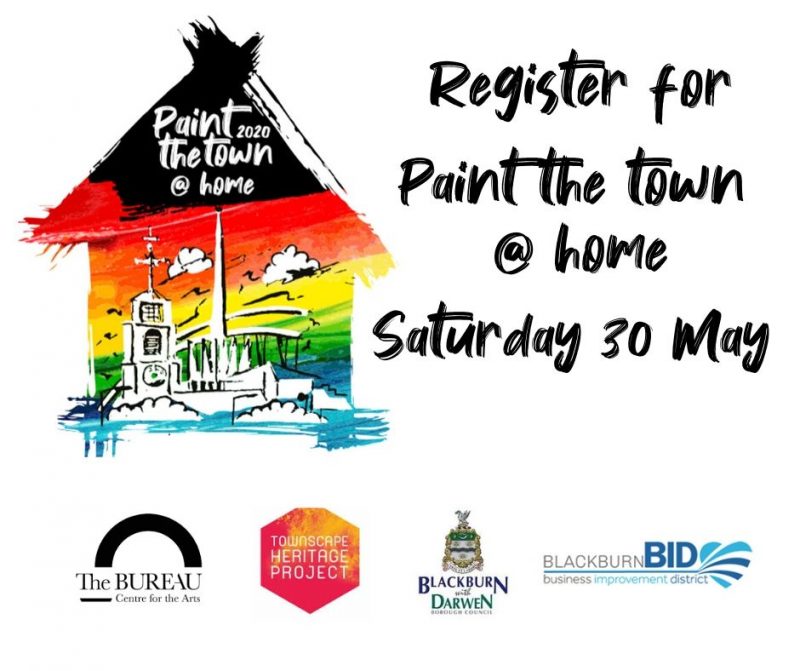 A painting competition with a difference will be coming to Blackburn on Saturday (30 May).
Due to the Coronavirus, the Paint the Town event – usually an open air one-day art event capturing Blackburn town centre and its people – has been given a social distancing makeover.
Paint the Town @ Home, brought to you by The Bureau Centre for the Arts, supported by Blackburn BID, Blakey Moor Townscape Heritage Project and Blackburn with Darwen Council, will allow people to paint, draw or sketch Blackburn and its people from the comfort of their own home.
The visual arts event, now in its fifth year, was due to take place in September – but with the country on lockdown and uncertainty around when and how restrictions will be lifted, the organisers decided to set up an exciting online version of the event at the end of May.
Paint the Town @ Home is a challenge to artists of all ages and abilities - beginners, amateurs and professionals – to create artwork taking inspiration from the view from your window, the people in your household, online/social media images, photographs, books or your memory.
Stella Boothman, one of the organisers of the event from The Bureau Centre for the Arts, said: "Paint the Town @ Home offers people a unique opportunity to capture and permanently record this unprecedented time in our lives.
"Artists of all ages and abilities, can take part in the event from the safety and comfort of your own home."
The artwork, to be started and completed on 30 May, should fit one of three themes: Blackburn town centre including the Blakey Moor Townscape Heritage area, the wider Blackburn with Darwen area, or the people of Blackburn.
There will a number of categories to enter, including age 12 and under, ages 13-17, adults of all ability with non-digital media, and adults with digital artwork and photography.
A number of prizes will be awarded for those taking part, including £100 cash, free exhibition space at The Bureau Centre for the Arts and tickets for events run by The Bureau. The submitted artwork will be judges by a panel of judges after the event and the winners of each category announced within two weeks of the event.
The event will also offer an opportunity for people to take part in tutorials in the lead up to the event, find out more about the artists involved, and watch artists at work and what they produce on the day. There's also a brilliant children's gallery which will be open for children to send in their artwork created during lockdown which will be showcased on the event page.
For more details on the event visit Facebook event page https://www.facebook.com/events/656774951722261/or www.blackburnbid.co.uk/PaintTheTown2020
Related
0 Comments