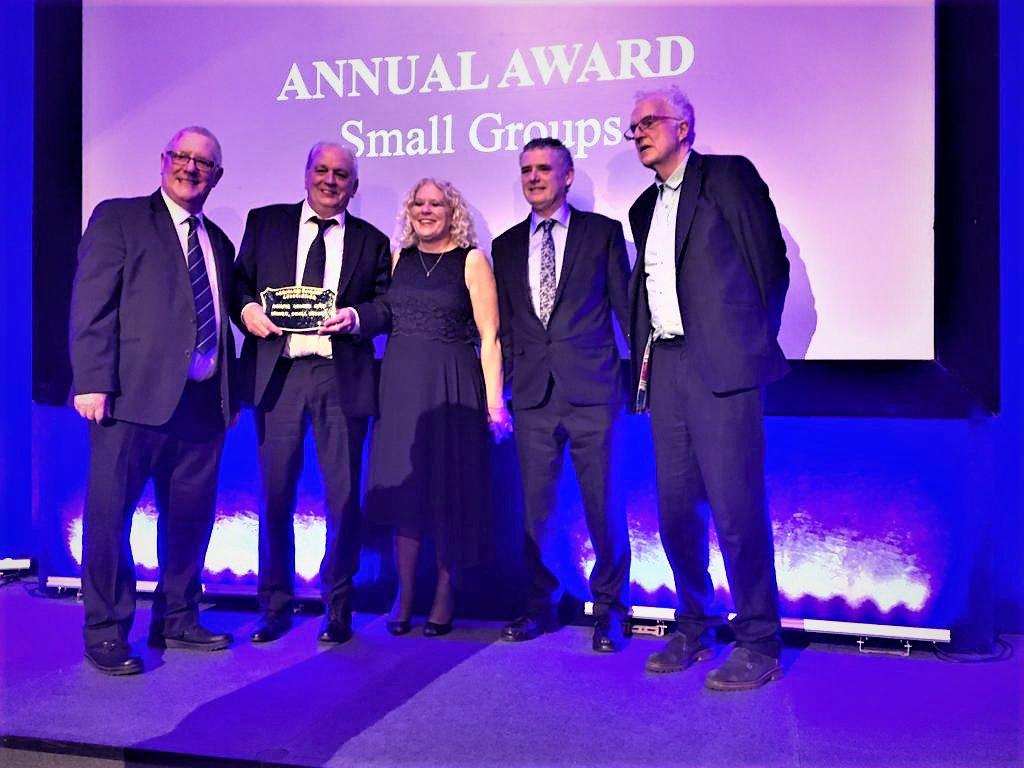 The West Lancashire Light Railway Trust is delighted to have received the prestigious Heritage Railway Association, Small Groups Award on Saturday 8th February at the Heritage Railway Associations National Awards night, held in Birmingham.
HRA ANNUAL AWARD FOR SMALL GROUPS
Awarded to an HRA member organisation, from the smaller categories of membership, for excellence in developing their business. (This may be for the HRA member organisation as a whole, a group of its staff or volunteers, or an individual)
West Lancashire Light Railway Trust - Securing the future of the West Lancashire Light Railway.
Mike Spall, Chair of the West Lancashire Light Railway Trust commented that " 2019 was a very difficult year for our 52 year old volunteer operated heritage railway, with the real threat that the railway would have to close due to part of our leased land being sold for housing development. Thankfully, the Members and Friends of the Railway, many from our local community in Hesketh Bank and Tarleton, rallied together raising an astounding £280,000 in 3 months to purchase the railway land. Securing the future of this wonderful little railway in Hesketh Bank for future generations. This award recognises the tremendous work and support given by our Members and Friends of the railway achieving this successful outcome. We are very grateful to the Heritage Railway Association for acknowledging and recognising this success".
The Railways, Members and Friends Development fund is still Open, and more funds are still required to improve our visitor facilities at the Railway. Details can be found on our website.
Our 2020 season starts on the 5th April with our Friendly Engine event, especially for our younger railway fans.
For further details, please contact Mike Spall on 07446841235
Related
0 Comments