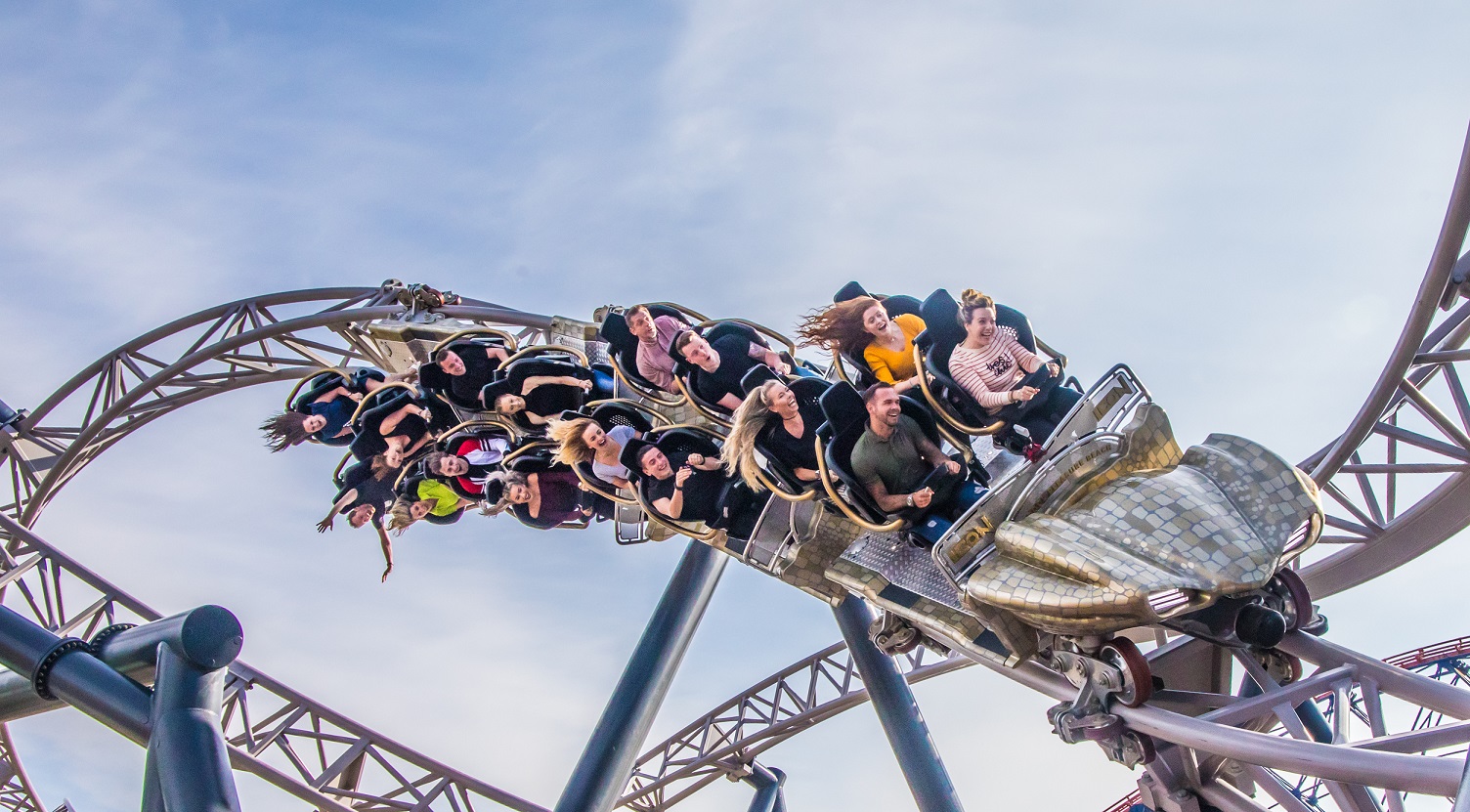 Blackpool Pleasure Beach is offering unlimited access to the park for the whole of the 2020 season for just £90. All guests have to do is purchase a WOW Weekend wristband online for £19.50 then add a £90 season pass as a supplement.
Running until Sunday March 29th, WOW Weekends provide half price entry to Blackpool Pleasure Beach every weekend. Promising fun for all of the family, the park will then open daily from Wednesday 1st April.
The discounted season pass offer is available until March 28th, the offer gives thrill-seekers the chance to purchase a Platinum Pass for a discounted rate, alongside tickets to WOW Weekends. The pass provides unlimited access to the park every day of the 2020 season.
Speaking on the limited time offer, Amanda Thompson OBE, Managing Director of Blackpool Pleasure Beach, commented: "It is always brilliant to see all the support we have when we open for the start of season in February. We really wanted to offer those who support us the opportunity to enjoy the Pleasure Beach, all year round, for an unbeatable price.
"We have so many exciting things planned throughout the year, alongside our usual offering of brilliant rides and coasters, the Platinum Pass really is exceptional value for money."
Blackpool Pleasure Beach is home to some of the UK's most popular rides; including the UK's first double launch rollercoaster – ICON. Catapulting riders forward with the same acceleration as a Formula One racing car, ICON cuts through other classics, such as The Big One, Steeplechase and Big Dipper, promising to test nerves and get hearts racing.
Home to the UK's only Nickelodeon Land, there are 12 rides the whole family can enjoy, including classic wooden coaster Nick Streak and a whirl on SpongeBob's Splash Bash. Little ones can meet their favourite Nick characters, including PAW Patrol and be entertained by performances by Team Nick.
For more information and to book, please visit: https://www.blackpoolpleasurebeach.com/
Related
0 Comments