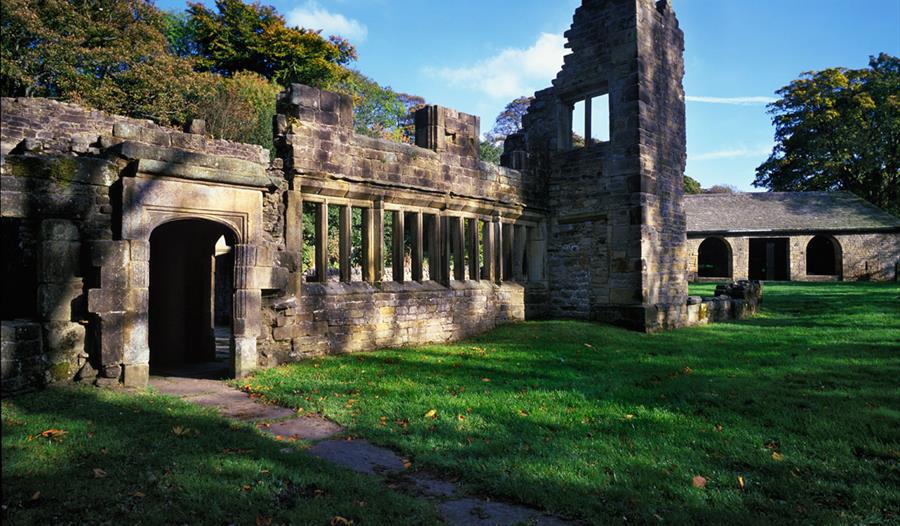 Although much more associated with Yorkshire, The Brontë sisters actually spent much of their lives in Lancashire walking from the family home at Haworth across the South Pennine Moors.
Charlotte and Emily Brontë are thought to have frequently visited the picturesque hamlet of Wycoller near Colne and in particular the secluded ruins of Wycoller Hall. The Hall is said by several experts to be the model for Ferndean Manor in Charlotte Brontë's novel Jane Eyre and was used to illustrate the 1898 edition.
There is now a four and a half mile Brontës in Pendle walk through the countryside visited by the literary sisters, starting in the village of Trawden. The walk includes the beauty spot of Lumb Spout before taking the old moorland pack horse trail to the village of Wycoller and the ruins of the hall. You can't do the Brontës in Pendle walk without staying at Heathcliff Cottage, a four star self-catering cottage near Colne. Although there are no actual links to the Brontё sisters at this cosy cottage who could resist this tribute to Emily's famous brooding anti-hero.
Gawthorpe Hall - copyright Lee PilkingtonCharlotte Brontë also visited her neighbour Sir James Kay-Shuttleworth at Gawthorpe Hall on a number of occasions in the 1850s and it was whilst staying at Gawthorpe that her pseudonym 'Currer Bell' was blown.

Sir James showed her the sights of his district including the ruins of Whalley Abbey near Clitheroe. Follow the Gawthorpe four mile circular walk and you're likely to be following in Charlotte's footsteps. The walk includes the nearby town of Padiham and the grounds and woodland of Gawthorpe Hall. After the grandeur of Gawthorpe Hall play Lord and Lady of the manor in the exclusive Woodland Spa Apartment in Burnley and make use of the award-winning Woodland Spa. Download the Gawthorpe Circular Walk.
Related
0 Comments