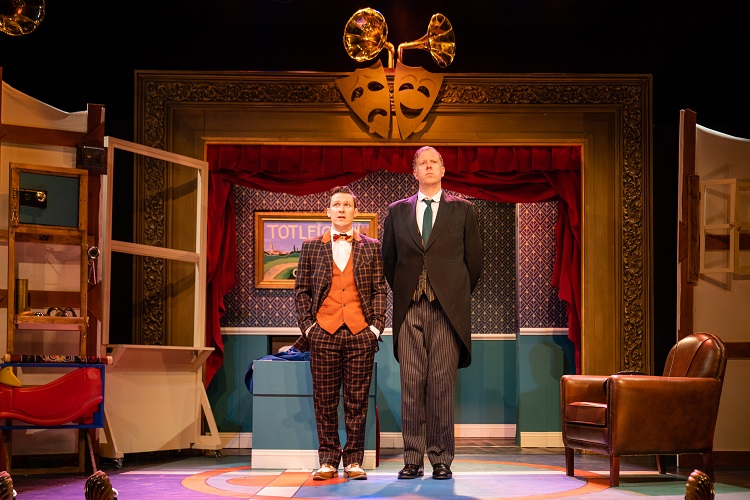 There is a fun farce in store for theatre-goers this March, as Jeeves and Wooster in Perfect Nonsense arrives at The Dukes.

Three actors run riot in multiple roles in this joyous reimagining of PG Wodehouse's comedic novels, as iconic double act Jeeves and Wooster find themselves in the midst of more misadventures and mishaps.
Aristocratic buffoon Bertie Wooster has taken it upon himself to stage a one-man show about his recent escapades at Totleigh Towers. However, in true Wooster style, nothing goes quite to plan.
With the curtain due to go up and the show not ready, it is up to trusty valet Jeeves, as well as butler Seppings, to step in and help save the show – including performing the various characters Bertie has conjured up.
The perfect blend of witty dialogue and physical comedy at full-pelt, this inventive romp was originally written in 2013 by brothers David and Robert Goodale and scooped the Laurence Olivier Award for Best New Comedy in 2014.
The current production is presented by Theatre Chipping Norton and Barn Theatre, and can be seen at The Dukes in Lancaster from March 26-28.
Tickets at The Dukes range from £8 to £18 and can be purchased from The Dukes Box Office by calling 01524 598500 or visiting www.dukeslancaster.org
Related
0 Comments