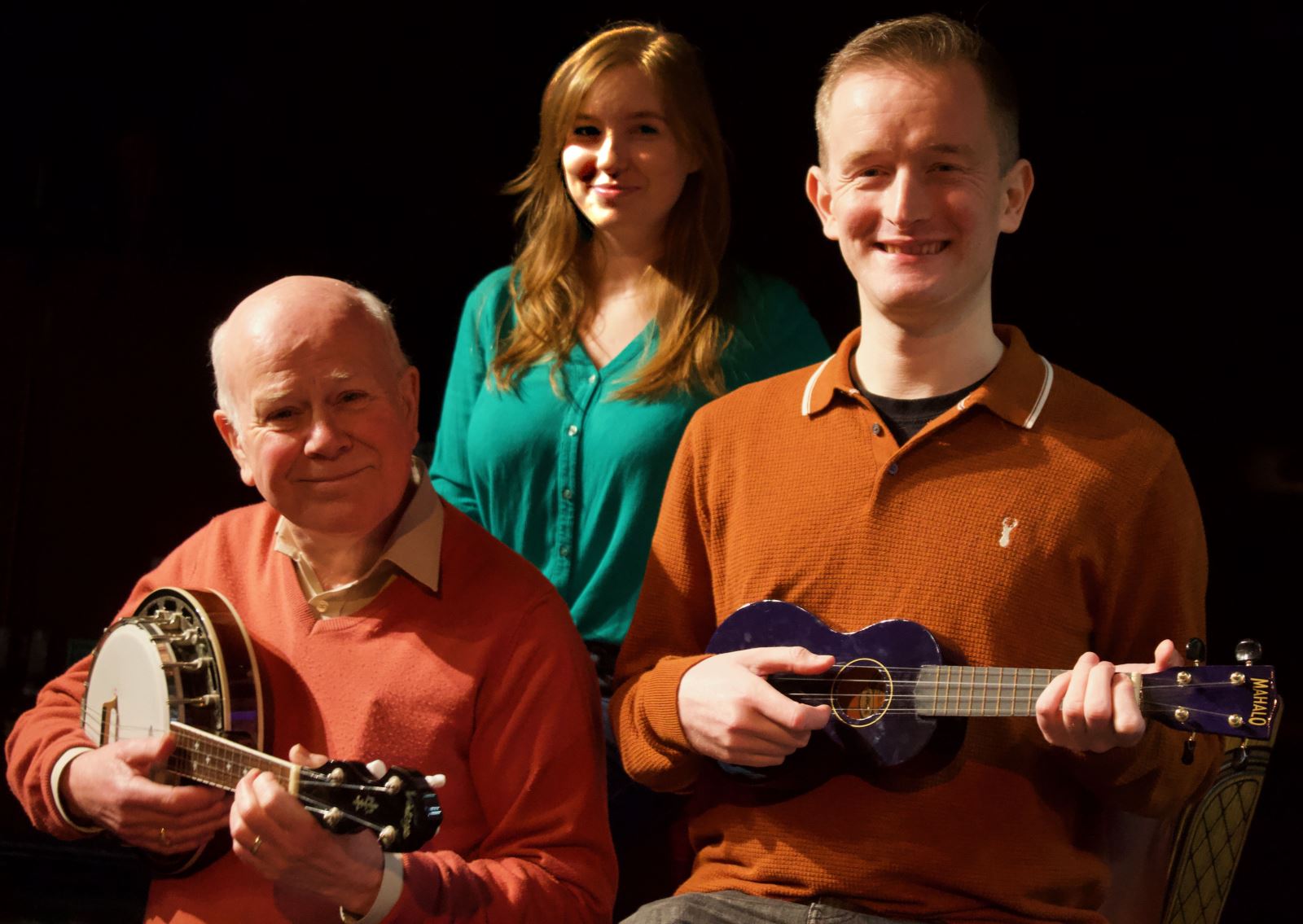 A Lancashire theatre company are staging the life of one of the county's most famous comedy sons in a new play this month.
Chorley Theatre, on Dole Lane in the Town Centre, originally opened as a cinema in 1910 and showed the early films by George Formby on their first release back in the 1930s. Now 90 years on the theatre company that run the venue are bringing George to life on stage in a brand-new production
Chorley Amateur Dramatic & Operatic Society (CADOS) are performing The Formby Show for six nights from Monday 24th February. It tells the story of George Formby's rise from aspiring jockey to the biggest star of stage and screen, and one of the best-known faces in the world.
Written especially for Chorley Theatre by Mark Jones, the play uses the 1960 BBC TV special "The Friday Show" as the starting point to tell George Formby's life story, and the influence he had from the women in his life, particularly wife Beryl.
Ian Edmundson plays the older George Formby and will be performing some of the best-known songs live with his ukelele. Alan Levesley plays the younger George and Amber Tabiner portays Beryl Ingham, the clog-dancer who became his wife.
With scenes of showbiz life in the early 20th Century, from music halls, to film and concerts, the play reveals the secret side of Formby and what drove him to become the UK's highest-paid entertainer. During World War II he entertained over 3 million troops and toured Canada, Scandinavia and Africa.
Born in Wigan, he followed in his father's footsteps to become a music hall star, then went further by becoming a leading actor in Ealing Studios comedy films. Never forgetting his Lancashire roots, he lived most of his life in Blackpool.
While George played the shy, innocent lad on stage and screen, offstage Beryl was a formidable presence in her own right. She negotiated film deals and songwriting royalties and kept a close watch on George's roving eye, but often found herself banned from his film sets.
This revealing play reveals the showbiz life in the first half of the 20th Century, and celebrates one of it's biggest stars.
The play runs from Monday 24th to Saturday 29th February at 7.30pm every night. Tickets are £8 Monday, then £10 Tues-Sat. More details can be found at www.chorleytheatre.com
For publicity photos please visit https://www.flickr.com/photos/chorleytheatre/albums/72157712998558646/with/49497310401/
Related
0 Comments