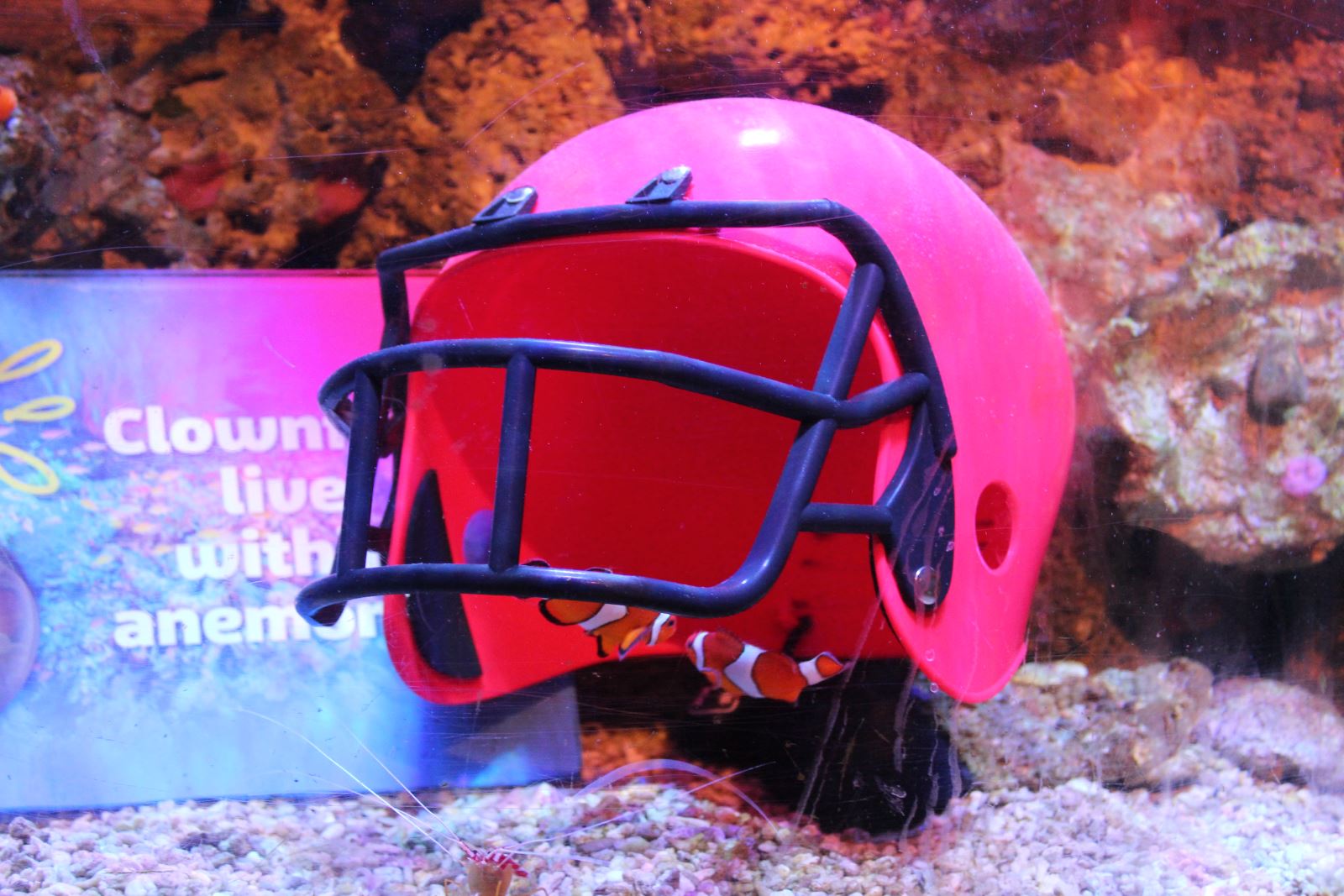 Forget the Miami Dolphins! Gridiron fans at SEA LIFE Blackpool are staging their own version of this weekend's big showdown…the Super Fish Bowl.
Aquarists at the popular seafront aquarium have set up a special display celebrating the American Football showpiece. It features marine life from the American continent, as part of the new 'Four Corners of the World' display.
Matthew Titherington, general manager at SEA LIFE Blackpool, explained: "Several of the team are great fans of American Football, so we thought we'd all join in the fun. We've created a special US-themed display and some of the staff will be dressed in American Football gear on the day, so we can all celebrate this sporting showpiece."
They've even put together some specially-adapted gridiron phrases to use on the annual highlight of the NFL (National Fishball League). These include quarterblack tetra, fishing linebacker, stickleback and fishing tackle, as well as Sharkira and J-Loach for the half-time entertainment.
"But there's a serious message too, as we'll be explaining about all the rare and endangered species found off the coast of North America and talking to people about the threats they face currently and what we can all do about it," Matthew added. SEA LIFE Blackpool works closely with its charity partner, the Sea Life Trust, as part of its popular 'breed, rescue, protect' campaign, to develop and support conservation projects worldwide. These have already seen over 6,600 turtles rescued and rehabilitated, as well as other species.
Related
0 Comments