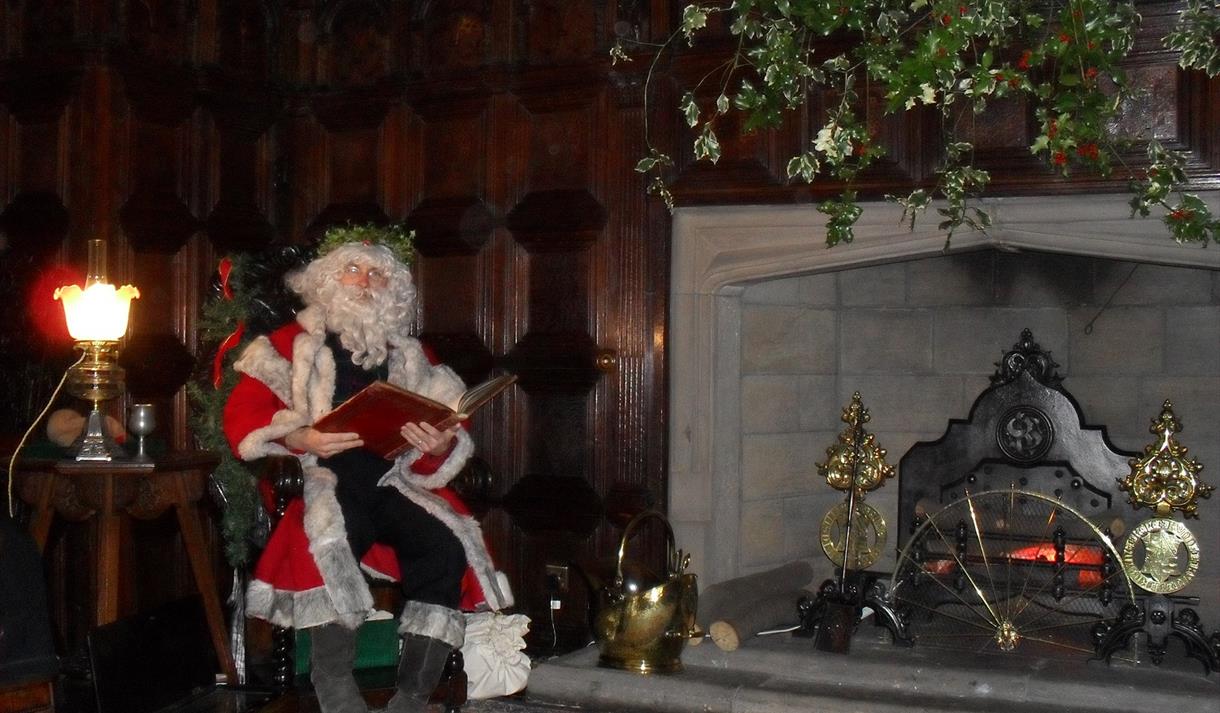 As the festivities begin, there is plenty of fun things to do in the county to get you and your family into the spirit.
Christmas Wreath Making Workshop
Booths, 6th December
Come and create a traditional Christmas wreath at Booths! Perfect for beginners, you will get to construct a stunning design with expert tutors Sam Cook & Nicola Harrison with a glass of Prosecco upon arrival.
Festival Cocktail Club
Holmes Mill, 6 December
Whether you prefer your cocktails long or short, sweet or sour, the venue's expert cocktail-concocting team will be working their drink-mixing magic throughout the evening. And in a twist that redefines the concept of a happy hour, their 2 for 1 offer will be available all evening!

A night on Broadway
Sparth house, 6-7th December
Enjoy our superb three course meal. Then party late into the night with our music provided by our house DJ. We guarantee a good time had by all. Get your dancing shoes on and let the party begin!
A Victorian Christmas
Gawthorpe Hall, 7-8th December
Discover a truly festive Christmas. The Hall will be trimmed and decorated, the dining room set for Christmas dinner; Father Christmas and festive activities for the children, and the housekeeper in the kitchen will be sharing the secrets of a great plum pudding.
Paint a bauble
Shores Hey Farm, 7 December
Come along and design your own festive ornament. No booking required.
Christmas Afternoon Tea on the Opera House Stage
Opera house and winter, 7 December,
A brand-new experience, allowing you the opportunity to take Afternoon Tea on the UK's biggest stage, graced by the 20th centuries biggest stars including Frank Sinatra, Charlie Chaplin, Peter Kay, One Direction, HRH Queen Elizabeth and so many more.

Santa's coming to Blackpool Zoo
Blackpool Zoo, 7th-8th December
Santa is flying down from the North Pole to their workshop! Nestled in a quiet corner of the zoo near the train track, Santa's Workshop is a fabulously festive, cosy cabin, with views across the paddock where our reindeer will be resting ahead of their big day.

SnowGlobe II: The Next Generation
The Boo, 7th-8th
Journey to the winter weather of the future to bring back snow this Christmas! Holly is all grown up and, once again, she is on a mission to find snow in time for Christmas! Free snow globe making workshop before each show

Chorley's Real Ice Rink
St Thomas' Square, 7th – 5th Jan
Get your skates on this Christmas and glide, pirouette and whirl across Chorley's Real Ice Rink when it returns to the town. The Real Ice Rink provides a fantastic opportunity to get together with family and friends and experience the thrill of skating on real ice.

Festive Wreath Making Masterclass with Dee
Holmes Mill, 8th December
A self-confessed craft addict, avid follower of Kirsty Allsopp, lover of all things Christmas, handmade and cosy, Dee swapped her successful city life for the Good Life in rural Lancashire to become a dairy farmer's wife and never looked back.
Related
0 Comments