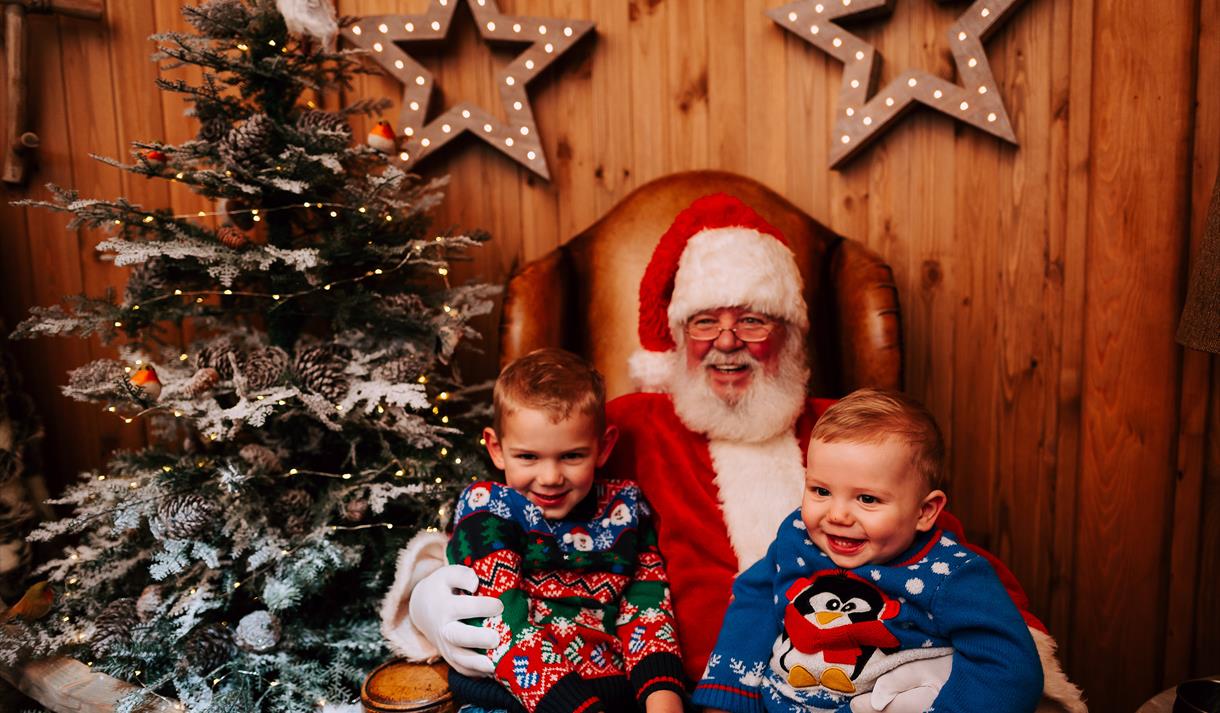 Let us help you plan for another fun and exciting weekend here in Lancashire. With lots of great events you will be left spoilt for choice.

Ali Matthews & Leo Burtin: The Witching Way
15 November, Nuffield Theatre, Lancaster
In this DIY rock opera inspired by the story of the Lancashire Witches, W (our teen witch protagonist) must embark on a quest to reckon with her history, overcome extraordinary obstacles, and ultimately find her voice.

Dangerous Obsession
Various dates, Blackpool Grand Theatre
Sally Driscoll is watering her plants in the conservatory of her luxurious home after an afternoon sunbathing, a suited man suddenly appears at the door. John Barrett is not selling double glazing… it becomes clear that he is there looking for someone to take the blame for his wife's accident.

The Moon
15 November, Lancaster Priory Church
Luke Jerram's acclaimed Moon installation visits Lancaster Priory Church from November 1-20. Measuring seven meters in diameter, The Moon features detailed NASA imagery of the lunar surface and is a spectacular sight.

Henry Paker
15 November, Darwen Library Theatre
Star of Comedy Central at the Comedy Store, Josh (BBC3) and co-writer and star of Radio 4's Small Scenes, Henry's latest show is a unique mixture of stand-up comedy and illustration which took the Edinburgh Fringe by storm.

Adam Ant
16 November, King George's Hall, Blackburn
Adam Ant will play his landmark 'Friend or Foe' album in its entirety as well as classic chart-topping singles and personal favourites. The 'Friend or Foe' album was Adam's first release as a solo artist and included 3 hit singles.

Brix & The Extricated + Support
16 November, The Grand, Clitheroe
Brix & The Extricated feature original Fall vixen Brix Smith-Start on guitar and vocals, powerhouse duo Steve Hanley on bass and brother Paul Hanley on drums, Steve Trafford on guitar and vocals and virtuoso Jason Brown on guitar, this is a dream line up for lovers of The Fall sound.

Elsa & Friends Tea Party
Various dates, Ribby Hall
Afternoon tea with your favourite Ice Queen and her friends. There will be games, crafts and decorating. It's an icicle adventure you do not want to miss. Fancy dress optional.

Santa's Elf Academy Grotto at Oswaldtwistle Mills
Various dates, Oswaldtwistle Mills
Ho Ho Ho! Santas has bought his Elves to Oswaldtwistle Mills. You'll be able to visit Santa's "Elf Academy" Grotto and learn all you need to know to be an Elf. Help in the Toy Factory, work out where the presents should go, play games and learn elf tunes on the grotto bells

Santa's Post Box
Various dates, Brockholes Nature Reserve, Preston
Head over to Brockholes and write your letter to Santa before heading off on a winter walk to Santa's Post Box! Make sure that you find the secret North Pole Stamp on route or your letter won't make it to Lapland!

Santa's Grotto
Various dates, Ribby Hall Village, Wrea Green
Christmas isn't Christmas without a visit to see Santa! From Friday 15th November Mr and Mrs Claus arrive at the Village to help switch on the lights and officially start the countdown to Christmas.

Sheila Ghelani & Sue Palmer: Common Salt
16 November, The Lancaster Maritime Museum
Common Salt is a 'show and tell' performance which explores the colonial and geographical history of England and India, from the first Enclosure Act and the start of the East India Company in the 1600s, to 21st century narratives of trade, race and culture.

Hopeful & Glorious Arts & Crafts Fair
16-17 November, Lytham Hall
A great way to start your Christmas shopping in the stunning surroundings of Lytham Hall. Enjoy a vibrant mix of hand-picked makers showing and selling a wide range of ceramics, glass, textiles, painting, print, jewellery, upcycling and much more.

Viva... Ultimate Christmas Party Nights
Various dates, Viva Blackpool
A full-on hands in the air, dance around the table and sing at the top of your voice show filled with festive fun! Enjoy a pre-show festive meal, Christmas party night show and after-show party like no other – 'Viva' style!

Eggs on Legs by Garlic Theatre
17 November, The Boo, Waterfoot
A cracking family show full of wonder and surprise. Garlic Theatre bring you a Dr Zeuss world filled with funny, crazy eggs that hatch in the most unexpected places. Full of clowning, eggcentric puppets and zany music to make you roll around with laughter.

Marine Hall Christmas Market 2019
17 November, The Esplanade, Fleetwood
Come along to this annual Christmas market where the best local independent traders will be selling handmade gifts and delicious food and drink. Stock up on presents for the family as well as tasty treats for the festive season.

Related
0 Comments