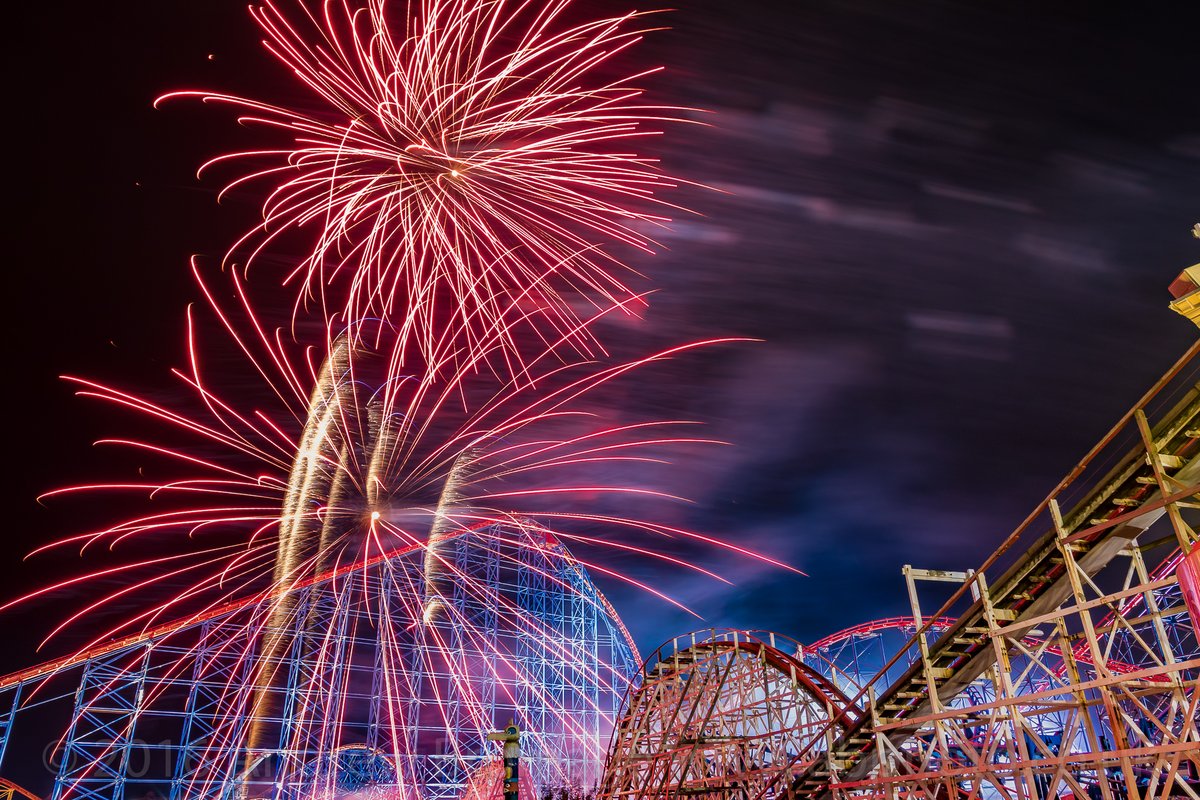 Enjoy all of your favourite rides from morning until nightfall as Late Night Riding returns at Blackpool Pleasure Beach.
Home to £16.25 million ICON, the UK's most ride intensive theme park is offering adrenaline junkies the chance to enjoy its 10 thrilling rollercoasters after dark.
The fantastic event offers guests the chance to experience sunset on the UK's tallest rollercoaster and see the park sparkle and shine as the sky changes. Tickets are available for the final Late Night Riding events of the year, taking place on:
• 26th October
• 2nd November
As well as being able to ride late into the evening, visitors can enjoy fantastic entertainment on park and an amazing firework display at 10pm to end the night.
Discussing the upcoming events, Managing Director of Blackpool Pleasure Beach, Amanda Thompson OBE, said: "Our Late Night Riding events are truly brilliant; there is an amazing atmosphere on park and the fireworks really do make it an unmissable event.
"We feel very lucky to be able to offer visitors the opportunity to enjoy Late Night Riding one last time before the end of season."
Late Night Riding events are a key feature in Blackpool Pleasure Beach's calendar, providing the opportunity for visitors to experience all of the thrills of the attraction until late.
Events run late into the night with visitors having the chance to ride ICON, the world's most interactive rollercoaster, as well as experiencing other much loved rides, including The Big One, The Big Dipper, Infusion and Revolution after dark.
Guests can enjoy a fun-filled day, inclusive of Late Night Riding and fireworks, with the Unlimited Ride Wristband. A specially priced Late Night Riding Wristband is available for those looking to arrive after 4pm. For further details and to purchase tickets please visit:
https://www.blackpoolpleasurebeach.com/whats-on/late-night-riding-fireworks/
Related
0 Comments